Your "Line in the Sand" Moment
(Plus How to Make "Next Level" Money)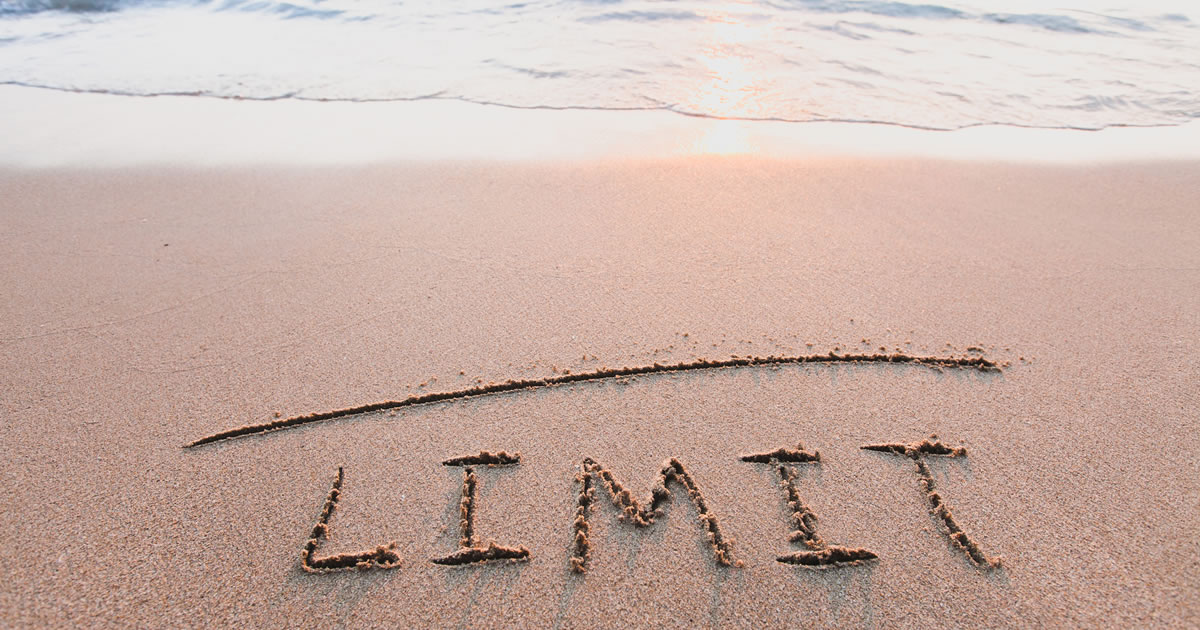 I'm a big fan of those "line in the sand" moments …
Maybe you decided enough's enough and made the commitment to lose those extra 10 pounds.
Or you were so fed up at your job, you decided "no more" and quit.
Or you decided to — once and for all — turn your garage from a messy storage unit into something you could actually park your car in.
This kind of "line in the sand" moment can be absolutely life-changing.
Because it represents a clear break from the old patterns and ways of being …
… and a big, committed step into the vision of a better future we see for ourselves.
Today, you have the chance to experience one of those moments.
You have a chance to set yourself up for now and the future …
… and be on track to make "next level" money as a writer.
Let me explain …
We're getting ready to kick off our Content Mastery Mentorship & Certification training with Russ Henneberry.
And what makes this Certification program different from anything we've offered here at AWAI is this:
Content marketing is taking the entire industry by storm.
Because "The Leap" has created 10 years' worth of e-commerce growth in a short, 90-day period.
Which means that now, more than ever, companies need content —
Blog posts, articles, emails, newsletters, social media posts, ads, and more.
These short pieces of content are how prospective buyers learn about a company … and ultimately decide to buy from them.
It might start with a Google search and finding an article or blog post.
Or it might be seeing a post on social media which then leads them to the company's website …
Or it may be an email they get that was forwarded by a friend, that gets them to then research the company's products and services.
Content is how companies are found. Content is how companies differentiate themselves. And content is how companies ultimately make sales.
This is why content marketing is only getting bigger by the day.
And this is your chance to grab the bull by the horns and learn how to master this in-demand skill.
This is YOUR "line in the sand" moment — your chance to say "no more" to all the things you don't want in your current situation …
… and saying "yes" to the control, flexibility, and freedom you've craved.
Because writers who understand how to write the kind of content that gets results …
And writers who understand how to create a content strategy that a business can use effectively …
… Are the kinds of writers who will always be in high demand and will make "next level" money, compared to their peers.
This is why the Content Mastery Mentorship & Certification is designed to turn you into "more" than a writer.
You'll become your client's de facto content marketing consultant, thanks to the knowledge Russ is sharing with you. (Get all the details here.)
And to that end, Russ has built this Mentorship to really help you succeed:
Week 1 – This is where you'll lay the foundation for massive content marketing success.
Week 2 – Here you'll start your research and planning, where you'll learn how to speak directly to your client's audience.
Week 3 – Next, you'll learn how to grab the same audience's attention by writing powerful headlines, while building a full-on 90-day Content Marketing Plan that drives awareness, engagement, and valuable leads for your clients.
Week 4 – This week, you'll learn about creating "belief shifting" content that anticipates the reasons why people don't buy … and addresses them very subtly. Then you'll discover how to use content marketing to generate leads, through "gated content."
Week 5 — And finally, Russ will walk you through a proven and honest way to sell clients on your services, including how to "productize" your offerings.
You'll be a true pro right out of the gate.
You won't be like other writers who ask, "Can I write a blog post for you?" and then get paid anywhere between $100-$500.
Instead, you'll say, "Mr. Client, which of these three packages do you want me to do for you?" and then get paid anywhere from $1,000-$5,000.
That's how you'll make "next level" money as a writer with the knowledge you'll gain from Russ.
What's more, I'll be PAYING three writers from this "graduating class."
That means if you're selected, you'll receive $3,000.
So —
If you're ready to draw that "line in the sand" and make today the day you take that big, committed step forward …
Then make sure you enroll in the Content Mastery Mentorship & Certification training with Russ by clicking the link below:
Check it out TODAY: Content Mastery Mentorship
I can't wait to hear your success story!

The AWAI Method™ for Becoming a Skilled, In-Demand Copywriter
The AWAI Method™ combines the most up-to-date strategies, insights, and teaching methods with the tried-and-true copywriting fundamentals so you can take on ANY project — not just sales letters. Learn More »

Published: June 30, 2021