4 Proven Steps to Landing Your First Paid Copywriting Project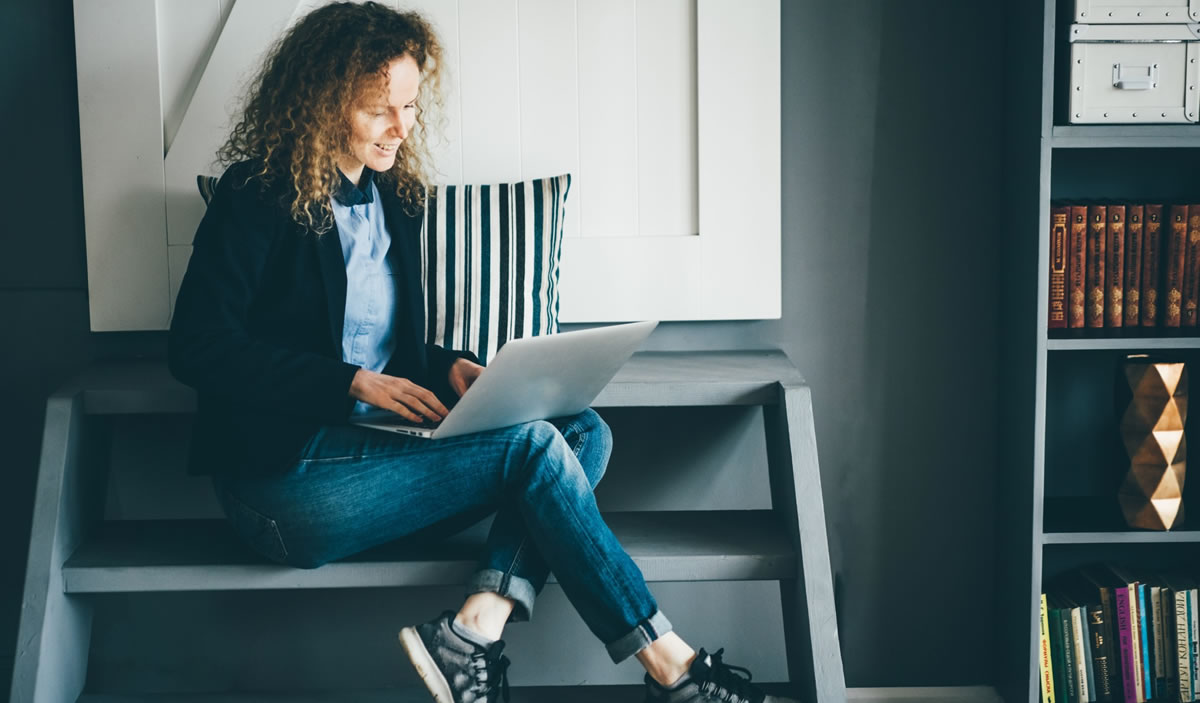 AWAI Member Bill Nettleton did it.
So did members Ralph McGinnis, EG Orren, and Jessica McKay.
And they did it in just under three months.
In fact, Jessica might have done it the fastest … in just about 24 hours.
What I'm talking about is how quickly they landed their first copywriting client.
And it gets better too … because now they are each well positioned to pick up more and more clients, which means a lot of money is coming into their bank accounts.
Some are getting paid as much as $2,000 to $3,000 per project. At that rate, it only takes a handful of clients each month to earn your way to a healthy six-figure income.
How were they able to launch their copywriting careers in such a short period of time?
Here are the four steps they used to launch their copywriting careers.
New Client Step #1: Gain the knowledge.
Like many members who come to AWAI, Bill, Ralph, EG, and Jessica were "newbies" to the world of copywriting. They each came from different career paths, including engineering, construction projects, photography, and motivational coaching.
But each had a desire to make a living as a writer. So, they gained the knowledge needed by taking AWAI's premier copywriting program, The Accelerated Program for Six-Figure Copywriting.
It provides the foundation of skills necessary to make a living as a writer. But you'll be surprised to know that not all of them completed the training before they started working on landing clients …
You see, they were so excited about creating a new career, they decided to go after clients while they were still learning.
That shows you the sheer learning power of the programs AWAI offers members. Each is designed to get you up to speed as quickly as possible.
New Client Step #2: Share your credentials.
Because they were each so driven to succeed as a copywriter, each member also enrolled in one of AWAI's expert live online mentoring programs.
I'm talking about programs such as Content Audit Profits, SEO Copywriting Mastery, UX Copywriting Mastery, and our Sales Letter Writing Certification. (You can find more details on that training here.)
When it comes to landing clients quickly, why do these programs matter? Because once you complete the program, you receive AWAI's Certification, which show clients that you have the expert skills to take on their most important copywriting tasks.
New Client Step #3: Add value.
Once you have that Certification, you can now use it to show clients how much value you bring to their business. That's exactly what Bill, Ralph, EG, and Jessica did to land clients.
Every time they had a conversation with a potential client, it was about how they can add value by solving one of the client's biggest problems.
For instance, Ralph's client was struggling with getting his website up and running and bringing in new visitors …
With the knowledge he gained from the training program, Ralph explained that he could review the website, find the areas that needed improvement, and make those improvements.
That was exactly the kind of information the client needed … And why they hired Ralph and were willing to pay him $1,500 to get started.
You could easily do the same …
Imagine after completing the Sales Letter Copywriting Specialist training program, you approach a client who has copywriting projects but doesn't have enough well-trained writers on staff. With your Certification, you could easily take on those projects, putting the client at ease knowing the work is in good hands.
Heck, if a client has a team of in-house writers but they have limited copywriting experience, as a Certified Sales Letter Specialist you could even offer to oversee their work.
And here again, you'd be adding value to the client's business because you'll be helping to grow his or her business.
New Client Step #4: Don't stop at one project.
This is the one step often overlooked by so many writers … and that is once you land one project, it's easy to land another one.
You see, once you show a client how much value you can add and they reward you with a paid project, the next thing you do is offer up more ways to help out.
How? It's really just having a conversation with the client to see what other areas or opportunities there are to work together. And if that client doesn't have any other projects, then ask them if they know other owners who do.
Once Jessica McKay landed her first client, she didn't hesitate to ask if they needed more copywriting projects completed or knew of others who did. And sure enough, that client referred her to a colleague.
That referral landed Jessica her second paid writing project. And from there, she landed a third client. She's now making over six-figures a year with just three clients.
Bill Nettleton does the same thing. Every client he works with, he asks for more projects or a referral. And it works for him as well. He gets paid $2,000 per project and has many clients lined up.
You can easily do the same. Just follow the four steps outlined above and see how quickly you go from zero to paid clients.
Do you have any questions about landing your first copy project? Share them with us in the Comments.

The AWAI Method™ for Becoming a Skilled, In-Demand Copywriter
The AWAI Method™ combines the most up-to-date strategies, insights, and teaching methods with the tried-and-true copywriting fundamentals so you can take on ANY project — not just sales letters. Learn More »

Published: June 14, 2021