Free Webinar and Q&A:
How to Make Your First $1,000 as a Freelance Writer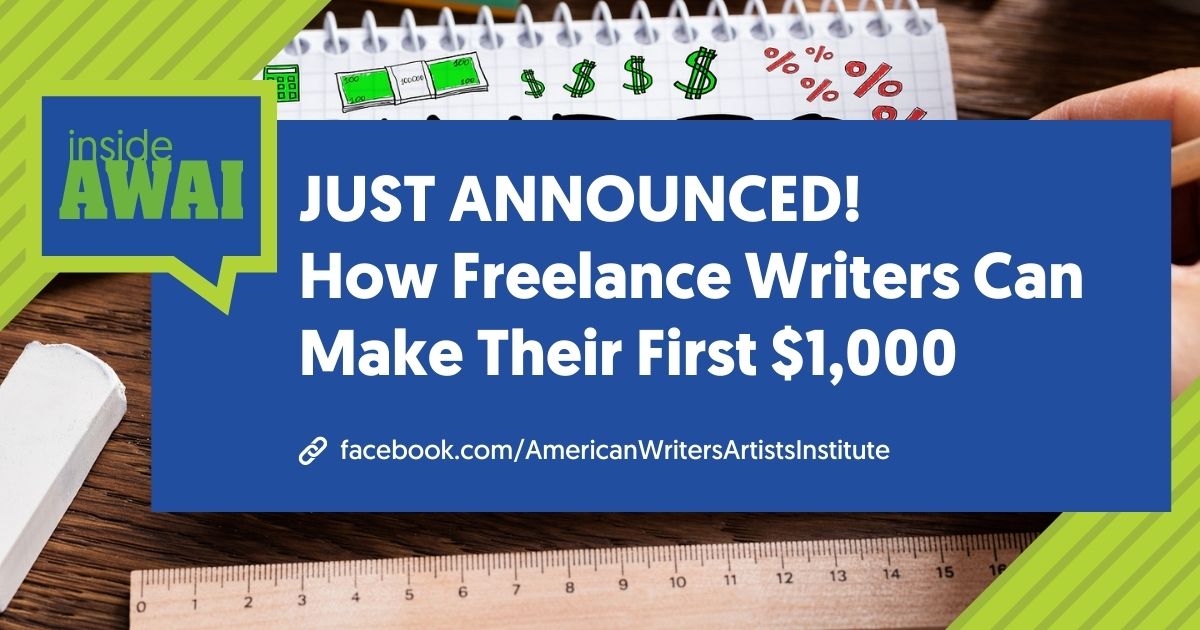 Ready to live the life of a well-paid freelance writer? Let's get you to that first important milestone — making your first $1,000 as a writer.
During this free Inside AWAI webinar on Thursday, April 15, 2021 at 12:00 p.m. ET, AWAI Learning Chief Pam Foster and I will show you different ways to make your first $1,000, and then how to build from there.
Once you're on the other side, you'll have the confidence you have what it takes to be successful. You'll know firsthand how real the opportunity is. And you'll know how to build more and more income in the months that follow, so you can achieve your financial and writing goals.
Together we'll reveal:
The $1K milestone and what it means to your career confidence and momentum
3 easy projects you can offer clients NOW, to get from zero to your first $1K
How to present those projects to clients: what to say and how to get a YES
3 tips on making this happen RIGHT AWAY
Recommendations on how to build from that first $1K
As always, we'll also answer your questions during this live session.
Have you heard? Inside AWAI is now a Facebook Live event. Even if you can't make it for this month's live webinar, you can watch the recording at any time from our Facebook page.

The AWAI Method™ for Becoming a Skilled, In-Demand Copywriter
The AWAI Method™ combines the most up-to-date strategies, insights, and teaching methods with the tried-and-true copywriting fundamentals so you can take on ANY project — not just sales letters. Learn More »

Published: April 10, 2021