UX Copywriting in Action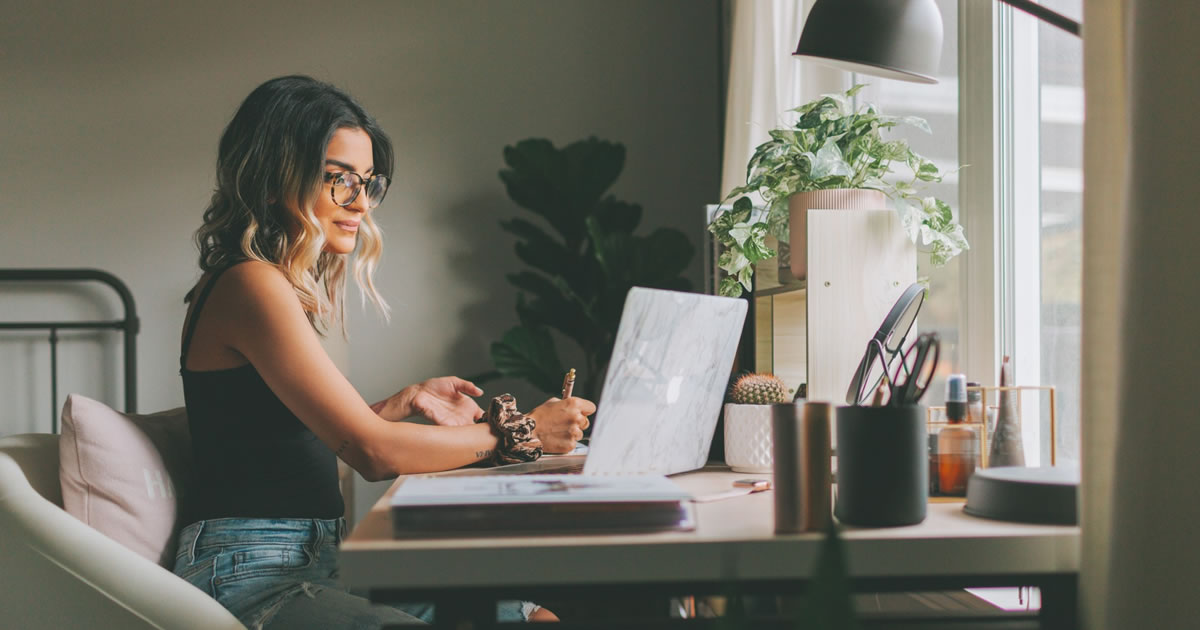 Unless you've been stranded on a deserted island for the last several years, you've no doubt adopted the internet, and probably a smartphone, as a necessity of life. Which means you've been exposed to a variety of user experiences.
Even if you weren't conscious of the details, you've either had good or bad experiences with navigation, wording, or how the site operated.
But providing a positive, unique, and memorable user experience is a smart way for companies to set themselves apart from their competition, and good UX (user experience) websites focus on creating that experience.
UX web designers have no shortage of work as these smart companies strive to develop easy and seamless online experiences for their users.
Likewise, the opportunity for copywriters for the countless websites online is vast.
Think of a website you've visited recently that was easy to navigate, that you enjoyed being on … that even seemed to anticipate exactly what you were thinking, feeling, and wanting to do next.
You didn't feel that way by chance. Every part of that website was created with you and your experience in mind.
If you made a purchase or subscribed to their email list, I bet that great user experience was carried over into any emails you received from the company as well.
That's because a truly user-focused company is intentional about every touchpoint with a customer … from their landing page/homepage to their product descriptions, and from the call-to-action button copy to the emails they send.
All those touchpoints need copy.
All those companies need UX copywriters.
And this makes UX Copywriting an exciting specialty with loads of opportunity.
It's fun, too!
Words Matter
As writers, you and I have always known that words matter. We use words, not by chance, but with focused intention. Our words move people to take action. We touch their feelings and persuade them to buy, to subscribe, to DO.
With the focus on user experience, the rest of the world is now seeing why the right words matter so much. The right words help create that memorable and unique user experience that companies are striving for.
For example, if you live in Central California like I do, you might grab your phone and go to the Central California Food Bank website to see how you can help after hearing on the news about the record numbers of people who are struggling with hunger right now. You'd be greeted with this: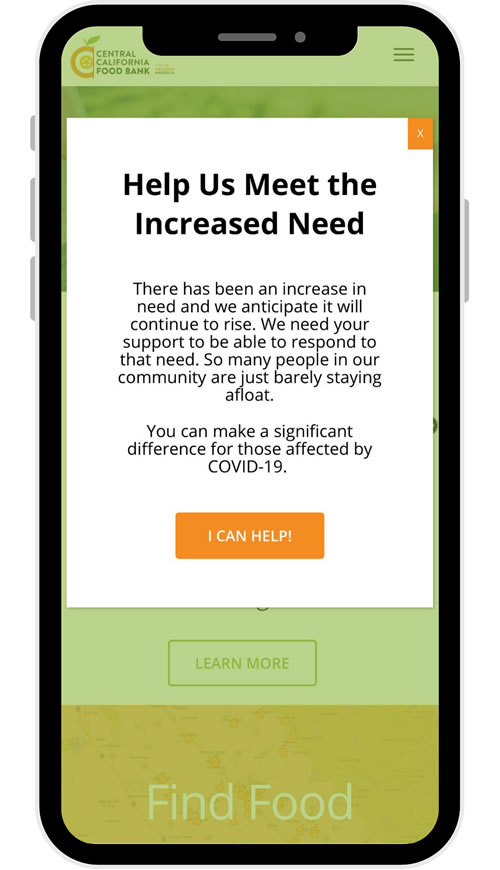 Imagine reading that "You can make a significant difference for those affected by COVID-19." Imagine how it would make you feel to click that "I CAN HELP!" button.
That's UX Copywriting in action.
This organization is using the words on their website to get users to experience the satisfaction of helping those in need. And it's working. The Central California Food Bank has managed to meet a need that's increased by nearly 50% during COVID-19.
The Moz homepage is another great example. You might have landed at Moz because you're looking to improve your SEO. Here's what you'd see first: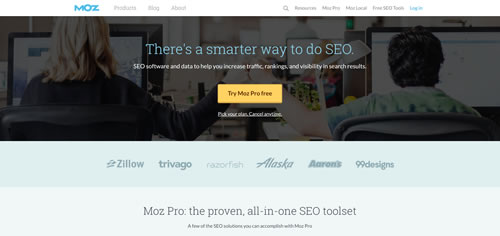 Imagine reading that "There's a smarter way to do SEO." You'd probably feel relieved and empowered … that you had finally found the answer.
Then you see that you can "Try Moz Pro free." And not only that, but you also have the power to "Pick your plan. Cancel anytime." This company makes it a no-brainer to give their software a try because they've made the user feel totally in control.
And that feeling is nearly irresistible, isn't it?
That's UX Copywriting in action.
Feelings Matter
When it comes to user experience, feelings matter. In fact, they're what matters most.
Walt Disney understood user experience. Guests flock to Disneyland because of how it makes them feel … not because it's the cheapest, or the most convenient, or the least crowded … because it is definitely not any of those things.
Every aspect of guest interaction at Disneyland has been planned down to the smallest detail. And it's all focused on making the guest feel important and transported to a place where they can have fun making memories without a care in the world.
User experience in the digital world is just as much about making the user feel something as it is at Disneyland.
I recently bought some wine from ONEHOPE Wine and became a Preferred Customer. My onboarding email had this subject line: Welcome to the preferred life, Michele!
Here's the body of the email, which outlines my preferred customer perks: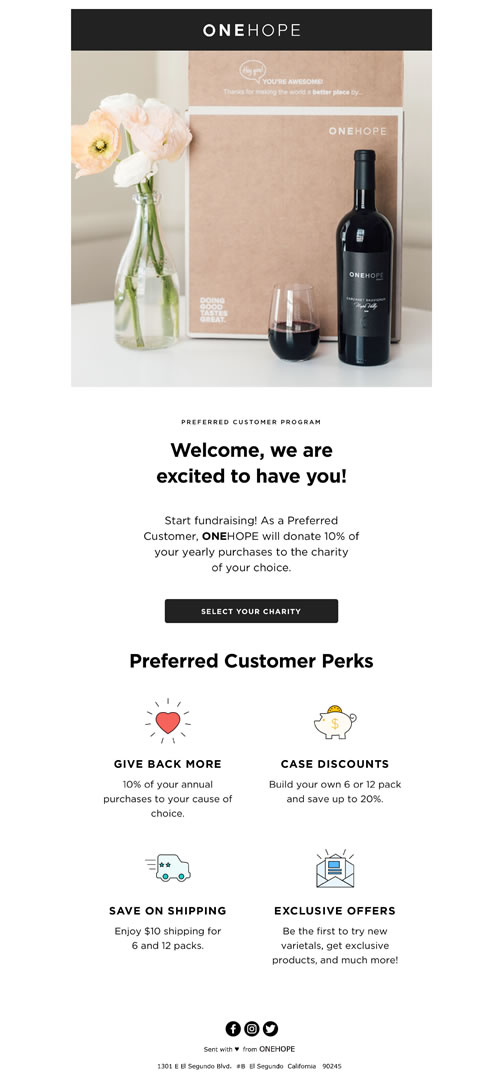 This onboarding email reinforced my good feelings about buying wine from a company that donates a portion of the purchase of each bottle to a charitable cause. It made me feel part of their movement of giving back.
It was intentionally meant to.
That's UX Copywriting in action.
UX Is All-Encompassing
"User experience encompasses all aspects of the end-user's interaction with the company, its services, and its products." — Don Norman, Cognitive Scientist and User Experience Architect.
The company that focuses on providing a great user experience needs copy for every touchpoint it has with its customers. That's a lot of copy … a lot of opportunity.
These companies need professional writers who understand UX Copywriting. The copy needs to be clear, and it needs to make taking the next step easy. There needs to be consistency of voice across all touchpoints. And the copy needs to feel personal … like it's coming from a human being.
This copy is fun to write, and it's easy once you learn the rules. With such high demand for it, I think UX Copywriting is a specialty worth looking into for both newbies and veteran copywriters alike.
Do you have any questions about getting started as a UX Copywriter? Let us know in the comments.

The AWAI Method™ for Becoming a Skilled, In-Demand Copywriter
The AWAI Method™ combines the most up-to-date strategies, insights, and teaching methods with the tried-and-true copywriting fundamentals so you can take on ANY project — not just sales letters. Learn More »

Published: February 2, 2021