How to Make Money Blogging for Clients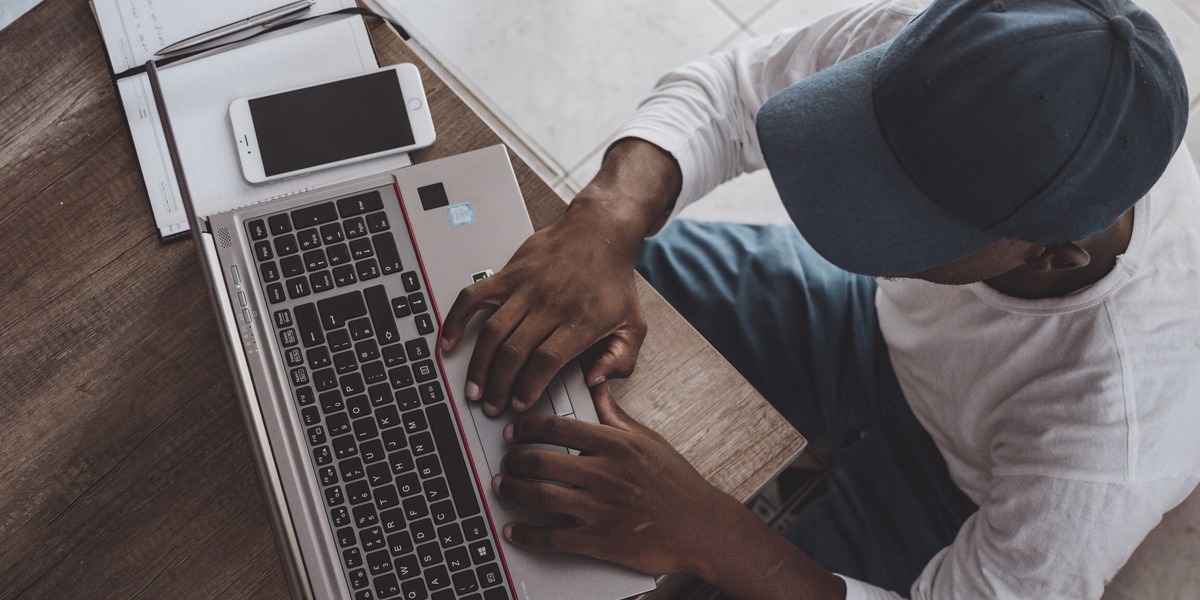 Blogging is one of the easiest ways to get your foot in the door with clients.
And it's a quick way to start earning an income.
Here's why. Online buyers read blogs to gather information before buying. In fact, 84% of the 2.14 billion online buyers use blogs as their information source, according to ResearchNow.
Online marketers know this and constantly need new content. Every day, every week, every month … forever.
So, how do you get a slice of this massive market?
Let's have a quick look at how you can get started as a blogger for clients. Then we'll talk about why it's an ideal way to get started as a paid writer.
Who Has a Blog?
Imagine you want to be a blogger. (You do!) The obvious place to start looking for work is online. Make a list of companies in your niche, then check out their websites.
You're looking for companies on your list with blogs on their websites.
When you start looking, you'll be surprised how many businesses don't have a blog. This raises an interesting point. Should you contact them and suggest they start a blog?
No.
If you want to earn money fast, concentrate on the companies who already have blogs. Don't waste your time trying to teach a business why it needs a blog.
Instead, go where the work and the money is … with those millions of companies worldwide who already have blogs.
Be aware, some businesses hide their blog. Here's an example. Enerdrive is a business in my niche (4x4 and camping accessories). Here's their homepage.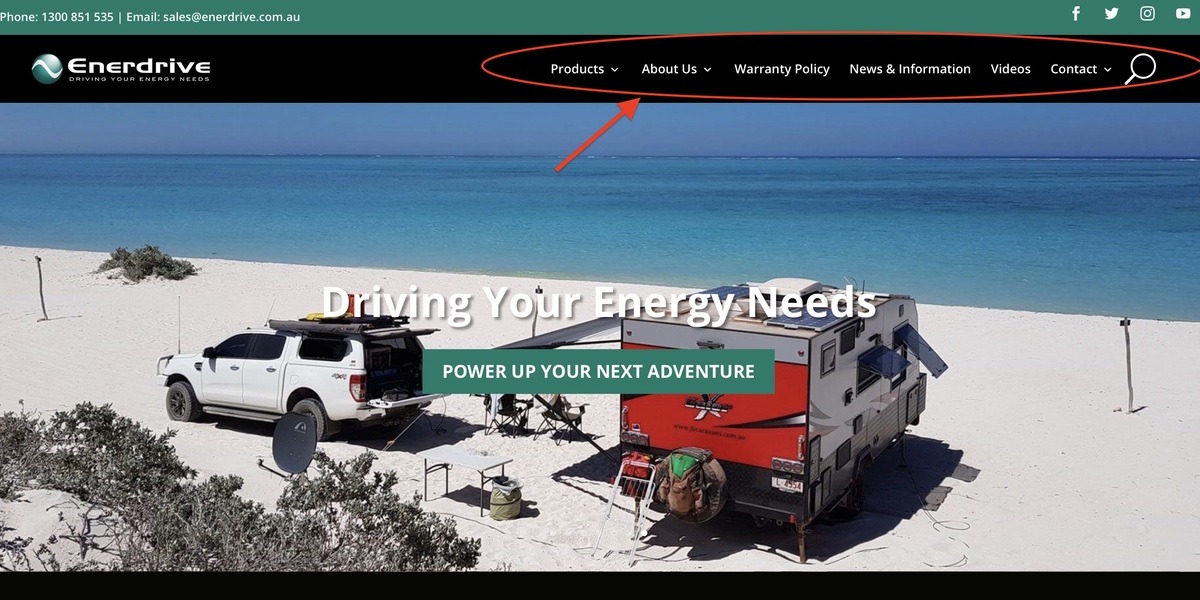 This is Enerdrive's homepage. Do they have a blog?
Take a look at their navigation bar. There's a tab called "News & Information." Maybe their blog is hiding there? Let's see.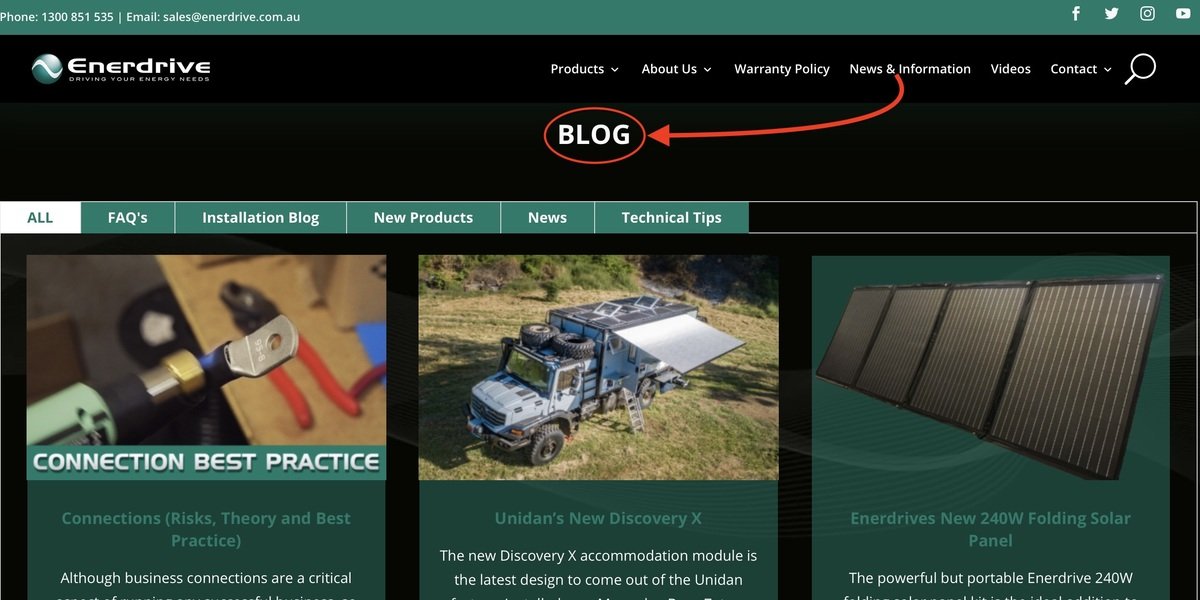 We found it!
Yes, there it is. Surprisingly, this is common. Many companies hide their blog within a dropdown menu or have a link in the footer (the bar at the bottom of each web page) or give it an unlikely name, like Enerdrive did.
So make sure you have a good look around their website before you write them off.
Do You Want to Write for Them?
This might seem like a strange question. Shouldn't you simply take whatever blogging work you can get?
Definitely not.
Say you have a dream client in mind, someone you'd love to write for. But when you read their blog, it's not what you expected. It turns out, you have no interest in the subject matter or how they choose to present themselves to the world (their voice).
In this case, move on to the next business. If you don't have an interest in or passion for the topic, it will show in your writing. It'll likely be dull and uninspiring.
But when you're excited and inspired by the topic … that's when the magic happens!
Ask yourself:
Do I want to write for them?
Would I enjoy writing the type of content they have on their blog?
How often do they add a new post?
If you answer yes to the first two, then they'll likely be a good fit. And if they add new content regularly, then chances are they're desperate for new writers, new ideas, new topics … desperate for your writing skills.
Once you've found a few companies on your list with blogs, contact them and ask if they're looking for new bloggers. Do some research first. Get to know the business, come up with a few ideas for new blog posts … be ready to shine if they contact you!
So, what other writing opportunities does blogging open up for you?
A World of Opportunity
The best part about blogging is its flexibility.
You can choose to be a full-time blogger for clients, specializing in writing blog posts. Or you can use blogging as a foot in the door to other writing projects.
The choice is up to you.
Blogging is an ideal way to earn a consistent, reliable income. You can earn $200-$500 per blog post, depending on complexity. With just a few clients, you can earn a decent living.
Consider this. Once a company starts a blog, they can't stop. Their readers demand new content consistently … whether it's daily or weekly.
So businesses are constantly searching for new content ideas and new writers.
That's you!
And blogging's just a starting point. Once you've been with them for a while, other writing projects will come up.
You're their go-to blog writer, they know and trust you, they love your writing style. And you're familiar with their audience, their voice, and their products. So when they need other content, they'll likely want you to write it … product pages, landing pages, case studies, email newsletters, and so on.
And don't worry about not having any experience with other types of writing projects. Simply say "Yes," then hop onto AWAI's website and get the right training course! I've done this a few times now.
Retainer Deals
You may have heard of retainer deals. This is where a business pays you a monthly fee for a set amount of work … they pay you to "retain" your services.
Blogging is ideal for retainer deals.
Say you write one blog post per week for a business and charge $350 per article. You can set this up as a retainer deal, a monthly rate.
So every month you see $1,400 land in your bank account, from just one client. Nice!
Retainer deals are a win-win. The business retains your services for a set amount of work and you get regular, consistent, guaranteed income every month.
The Best Part about Blogging …
Earlier I said the best part about blogging is its flexibility. Actually, that's not quite true.
The best part about blogging? It's fun!
You get paid to write about topics which interest you, topics you're passionate about. And you get to use your persuasive writing skills without the hard sell. Instead, blog posts are low-key conversational writing with a subtle thread of persuasive writing.
Each new blog post is a challenge, where you get to tell a new story in an interesting way … or an old story with a new angle, a new twist.
And that's plenty of fun!
Want to know more about how you can get started as a blogger? Ask your questions in the comments.

How to Write Blogs for Yourself and Clients: A Step-by-Step Guide to Blogging Success
Every writer should know how to write blogs. You'll become a better writer faster. And you can make great money writing blogs for yourself or for clients. Learn More »

Published: January 27, 2021