Writing a Reader-Focused Newsletter – 5 Approaches that Work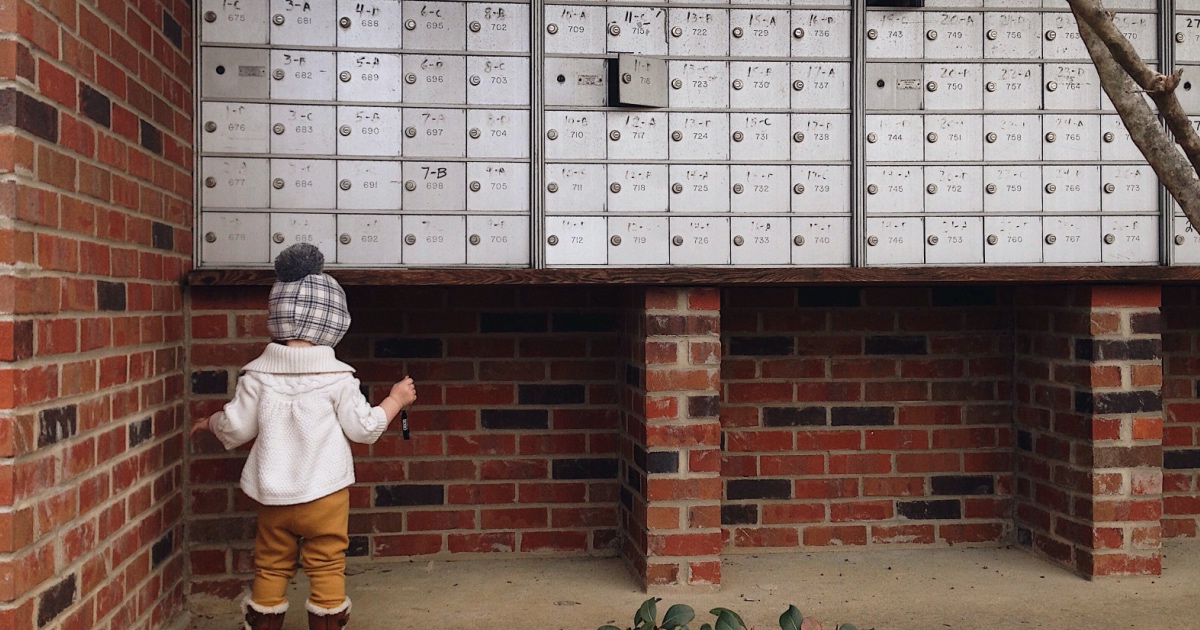 "It's not about the news – it's about the letter." – Ann Handley
Ann Handley delivered this memorable line during her keynote at AWAI's 2019 Bootcamp and Job Fair.
She was highlighting that newsletters are a remarkable opportunity for freelancers, because, unlike social media, they're relatively free from the influence of algorithms.
You can simply write to the reader … and opening and reading the newsletter is mainly up to the recipient.
By taking advantage of this fact and treating a newsletter with the same attention as you would a letter to a friend or family member, you can foster the human-to-human connection so essential to building a thriving business.
But, exactly how can you write a newsletter that puts your reader first?
Today, we'll address this question by looking at five examples of successful newsletters from freelance writers. Each newsletter uses a different approach to writing a reader-focused "letter," and shows you one possible way to cultivate a relationship with your audience.
Ready to dive in? Let's get started.
Newsletter #1: Create Community, Like That White Paper Guy
Gordon Graham of That White Paper Guy has created a strong brand for his white paper writing business – but, more than that, he's created a true community.
Graham sends out a regular newsletter packed with insights for anyone looking to hone their white paper skills.
Whenever he includes a chart with facts and figures, like the one below, he breaks this information down in a completely digestible, conversational way. Just listen to his easy-going tone: "If you've ever had a project fail, today's article is going to make you feel great."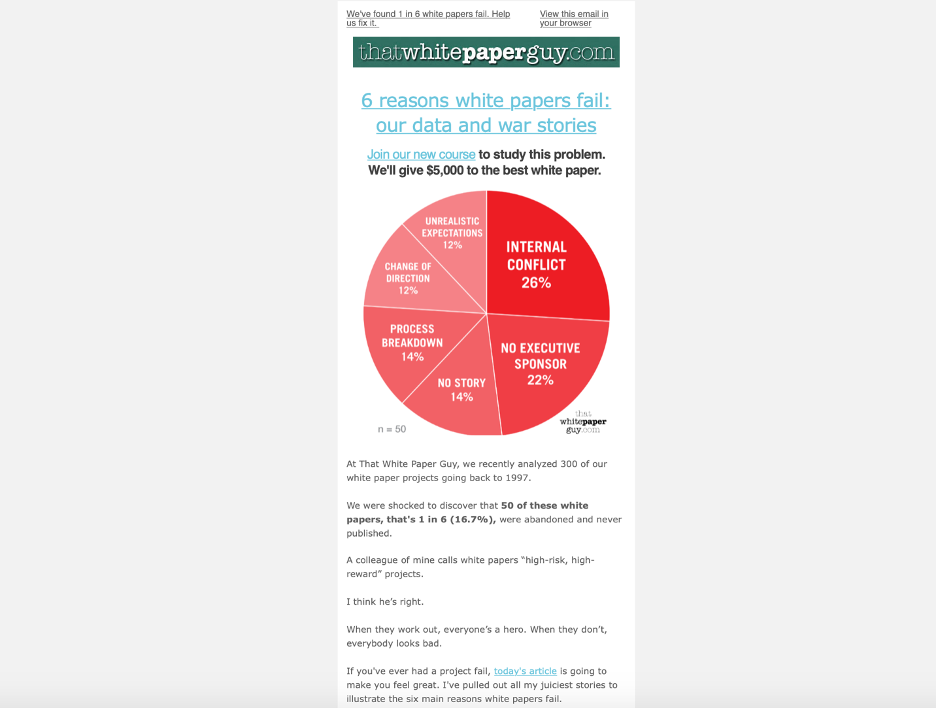 But, beyond the useful insights and the all-important conversational tone, Graham's newsletter goes one step further.
Check out this recent email inviting the reader to a "happy hour." The image accompanying the email? A delicious-looking summer beverage.
The invitation to a virtual happy hour is an intimate move – the reader can actually chat with Graham and ask him their questions. But, what makes this email even more endearing is the personal tidbit that Graham perfected his kombucha-brewing technique during the lockdown. With the invitation and the small anecdote about his personal life, the reader feels they're a part of the club.
A newsletter about white papers could easily be a dry topic, but Gordon fosters real community with his readers, inviting them into his world. Because of this, Gordon's newsletter is memorable, and no doubt a key part of his ongoing success.
Newsletter #2: Offer a Service, Like FundsforWriters
Freelancers can never go wrong when they make sure to answer the question, "What's in it for my reader?"
We see this clearly in C. Hope Clark's popular weekly newsletter, "FundsforWriters," which has more than 35,000 subscribers.
This newsletter is totally focused on helping writers get paid for their work, and it provides helpful editorials, contest and agent listings, and insights into Clark's life as a working writer.
Meanwhile, Clark promotes her own books and includes ads from relevant services to bring in revenue. But, because the newsletter is so reader-focused, the ads don't overwhelm the content.
In fact, FundsforWriters makes it clear from the beginning that Clark is a fierce advocate for fair wages for writing. "Find serious contests [in this newsletter]," her website says, continuing, "If [Hope] wouldn't try these opportunities, she doesn't post them." The welcome email confirms this expectation, listing what the reader will get in each issue: "a weekly editorial, a guest article, four+ contests for your stories, poetry and plays," and more.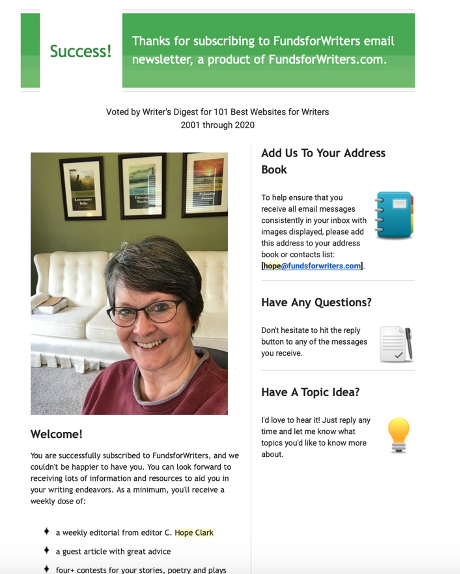 By offering a service so many writers need and including editorials that give insight into her own life as a professional writer, Clark fosters that human-to-human connection and shows her reader she values their time and attention.
For freelancers looking to offer services to other writers, the FundsforWriters email newsletter is well worth further study.
Newsletter #3: Be Funny, Like Punchline Conversion Copywriting
How often do you laugh when signing up for newsletters? Probably not often … but you might when you sign up for Punchline Conversion Copywriting's newsletter.
In fact, that's copywriter Lianna Patch's mission. Her theory is that funny copy boosts sales. After all, when people laugh, they feel an affinity with the brand.
But, it's not just any kind of humor. What makes Patch's writing truly work is that it's relatable and sometimes pokes fun at itself.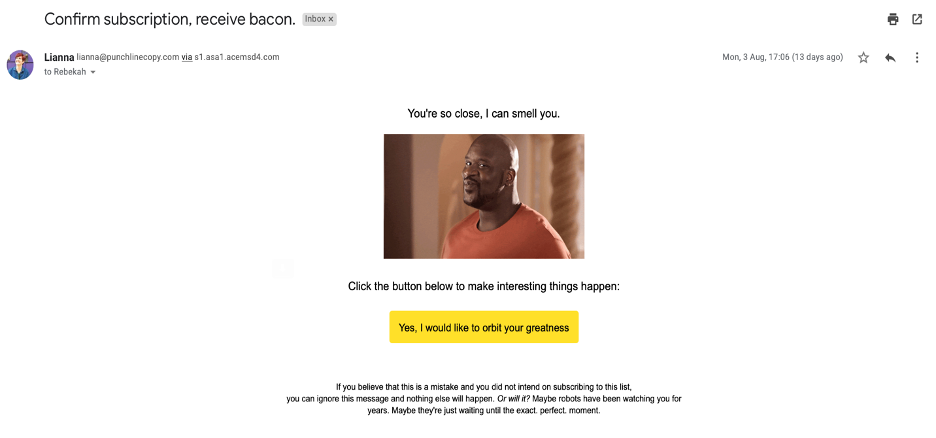 Just take a look at this subject line, "Confirm subscription, receive bacon." (Who doesn't want bacon?) And, instead of a standard "Confirm subscription" button in this email, the reader gets a button that says, "Yes, I would like to orbit your greatness."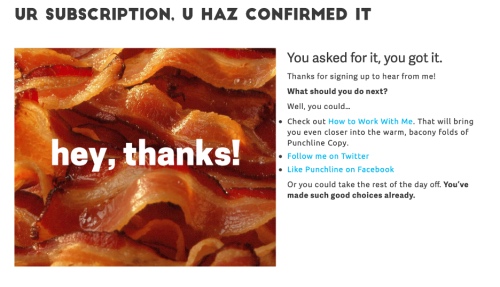 When the reader clicks that button, they're led to a webpage with a graphic of the promised bacon. The reader then has a few options of what they should do next: click on a link to Patch's "How to work with me" page, visit her social media handles, or "Take the rest of the day off. You've made such good choices already."
Why does Patch's approach to copy, and particularly to newsletters, work so well?
Before she even sends the first installment of the newsletter, Patch is making her reader feel good, using a mixture of self-deprecating humor, empathy, and jokes designed to be relatable to her ideal prospect.
Because of this, Punchline Copy is an extremely memorable brand. Patch takes the time to forge the human connection with humor, and it pays off.
Newsletter #4: Be Weird, Like Honey Copy
Speaking of memorable brands, the bizarre and out-there brand Honey Copy, a self-described "creative writing shop that grows brands with pretty words," is perhaps the winner.
From our first interaction with this brand, created by copywriter Cole Schafer, we see that emails from Honey Copy are written with care, attention, and a "straight-to-the-reader" style – even if they're unexpected and sometimes, well, random.
Take a look at the home page, which right away jokes, "Your momma was a smart woman," before introducing the "about" copy.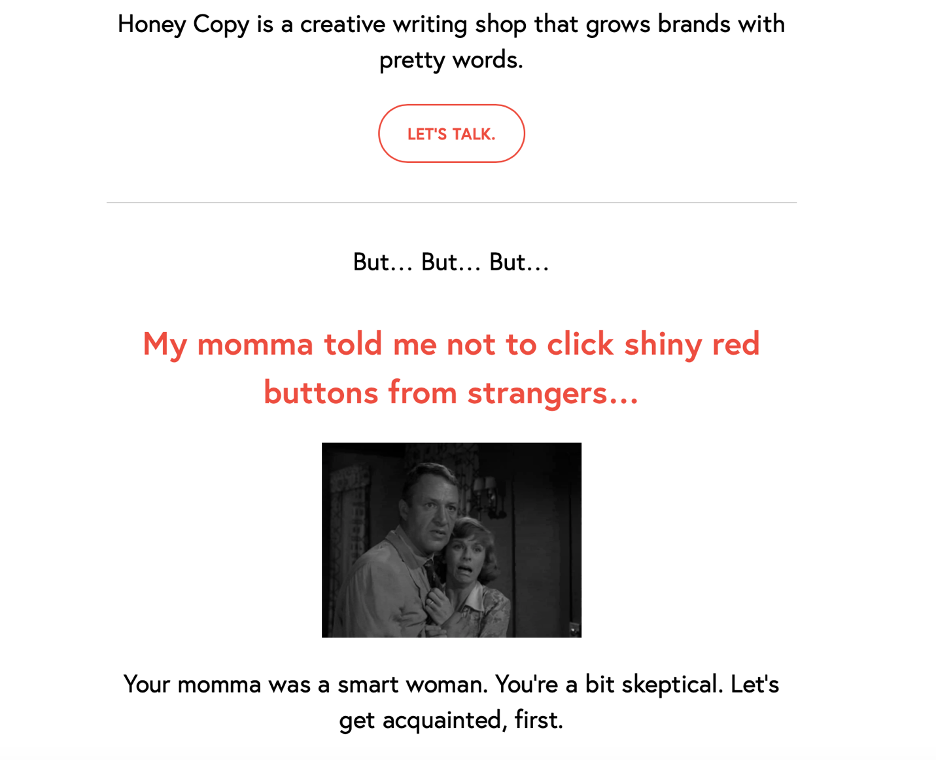 The emails from Honey Copy are just as curiosity-driving as the website copy. For instance, one of the newsletter's subject lines is, "I bought you a turkey" – something which feels surprisingly intimate.
Schafer explains how one Thanksgiving, he bought all of his subscribers a turkey. Not an actual turkey, since this would require "an absurd amount of logistics and … dead turkeys." Instead, he calculated the average cost of a turkey, and gave them $30.20 toward his copywriting guide.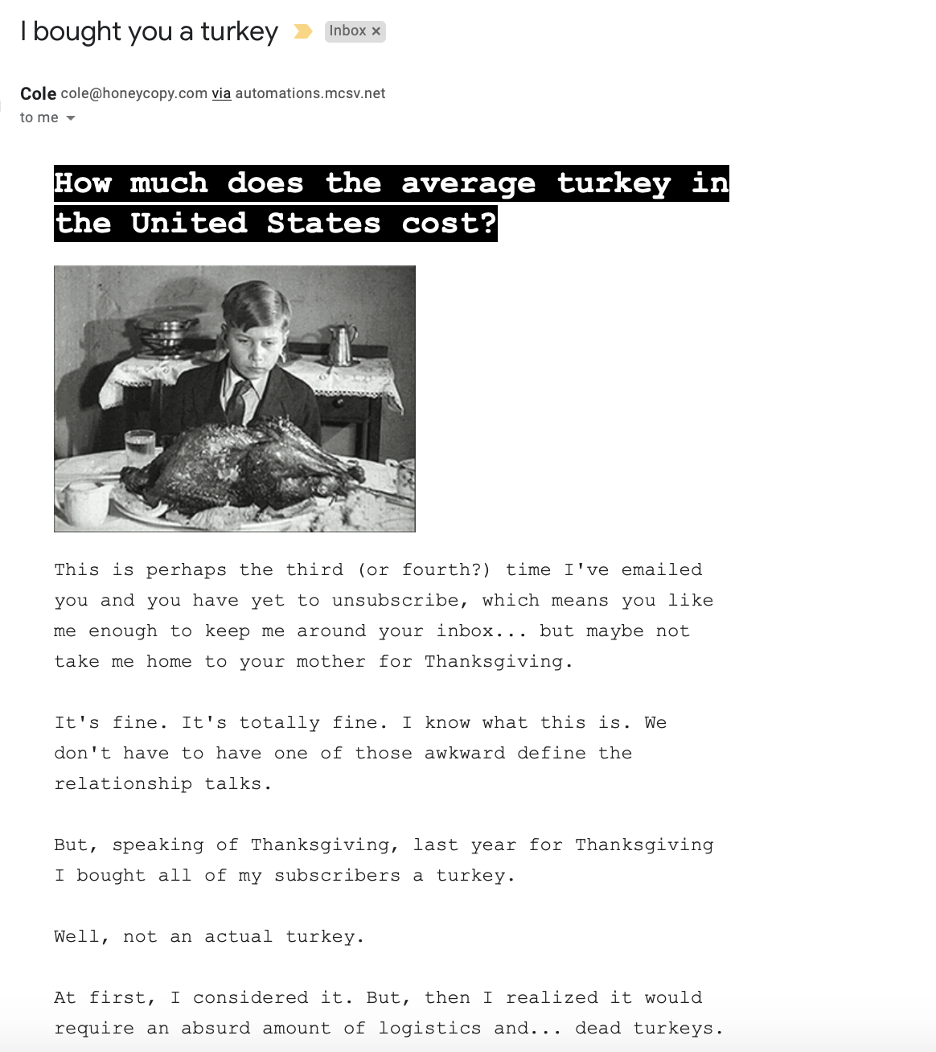 That's a very unconventional way to introduce his offer, and it's this kind of creativity that makes it feel very direct, raw, and as if it's written straight to the reader – even though the newsletter has over 8,000 subscribers.
Is this kind of style right for your brand? It depends. With such a bold approach, Schafer's style is not for everyone, and, no doubt, some web visitors would be turned off (or confused) by the myriad of gifs and Mad Men references.
Still, like it or hate it, you have to admit emails from Honey Copy stand out in the inbox, and its unusually intimate voice is effective for the right recipient.
Newsletter #5: Stay Focused, Like Catherine Every
Although it's virtually the opposite of a zany writing style, a laser-focused kind of newsletter can also be very powerful for certain brands that expect a serious level of professionalism.
B2B writer Catherine Every at Pippin does this well, sending out a short and to-the-point newsletter that educates her prospect on how to work with copywriters.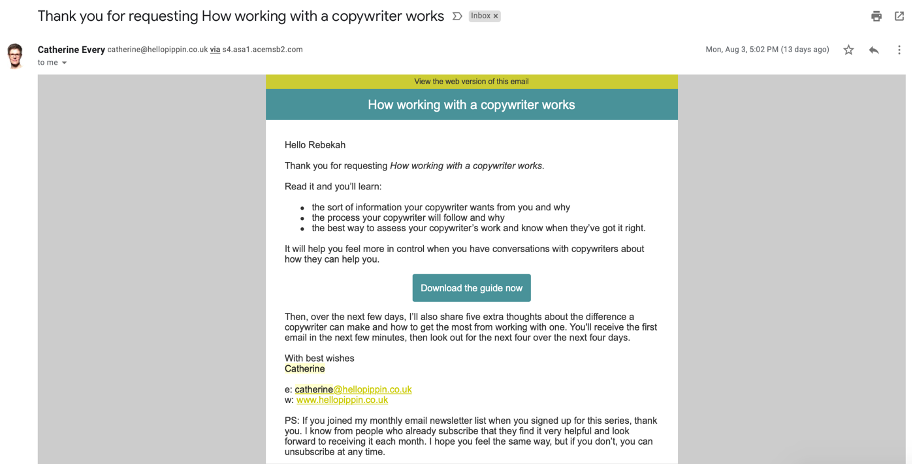 Her lead magnet is about this topic, and once a prospect signs up to receive it, they receive a series of six emails delivered in a down-to-business but friendly tone. These emails are all consistently on the topic of hiring copywriters, offering helpful tips for marketers considering an investment in a copywriter.
A look at Every's blog reveals she's focused on the same question, educating her prospect on how to work with copywriters, with blog topics like, "How do I give feedback to my copywriter?" and "Why is copywriting so expensive?"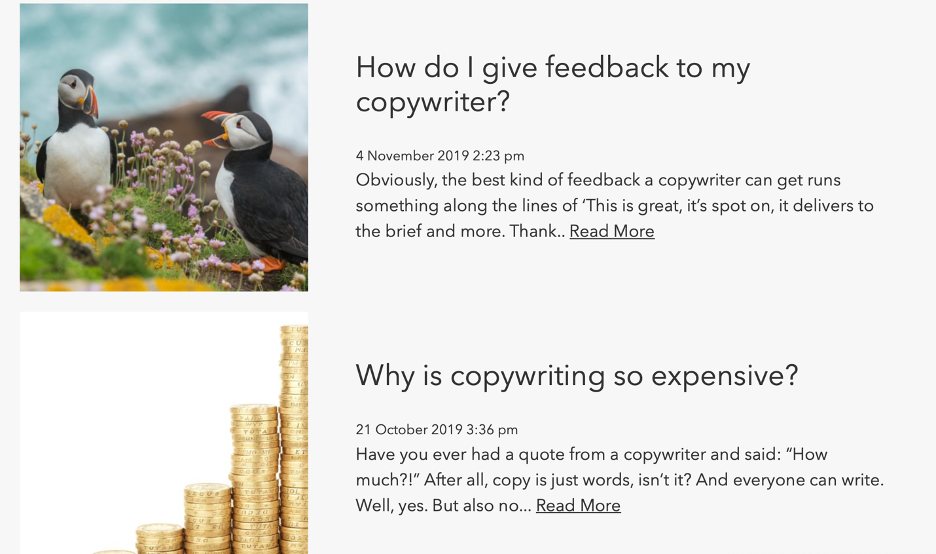 Is this as attention-getting as other approaches? Not exactly. But, for a certain type of busy B2B prospect who simply wants answers to their questions, it works well.
By honing in on a relevant question, Catherine shows she understands some of the big hurdles her prospect has – and that she respects their time, too.
While humor and creativity have their place, sometimes getting through to your reader is simply about finding questions that are relevant to your prospect and answering them, without a lot of frills and distractions.
Which approach will work best for you?
There we have it – five different approaches to writing newsletters that actually connect with your reader.
But, which of these is most suitable for your prospects?
Only you can answer that, since you're the best expert on your ideal client and their needs and desires.
But, whatever you choose, make sure it also feels authentic to who you are. There's no need to adopt an approach that doesn't feel right.
After all, for a newsletter that connects with your reader, it should feel like just that – a letter.

The AWAI Method™ for Becoming a Skilled, In-Demand Copywriter
The AWAI Method™ combines the most up-to-date strategies, insights, and teaching methods with the tried-and-true copywriting fundamentals so you can take on ANY project — not just sales letters. Learn More »

Published: September 2, 2020