20 Essential Email Marketing Stats Copywriters Need to Know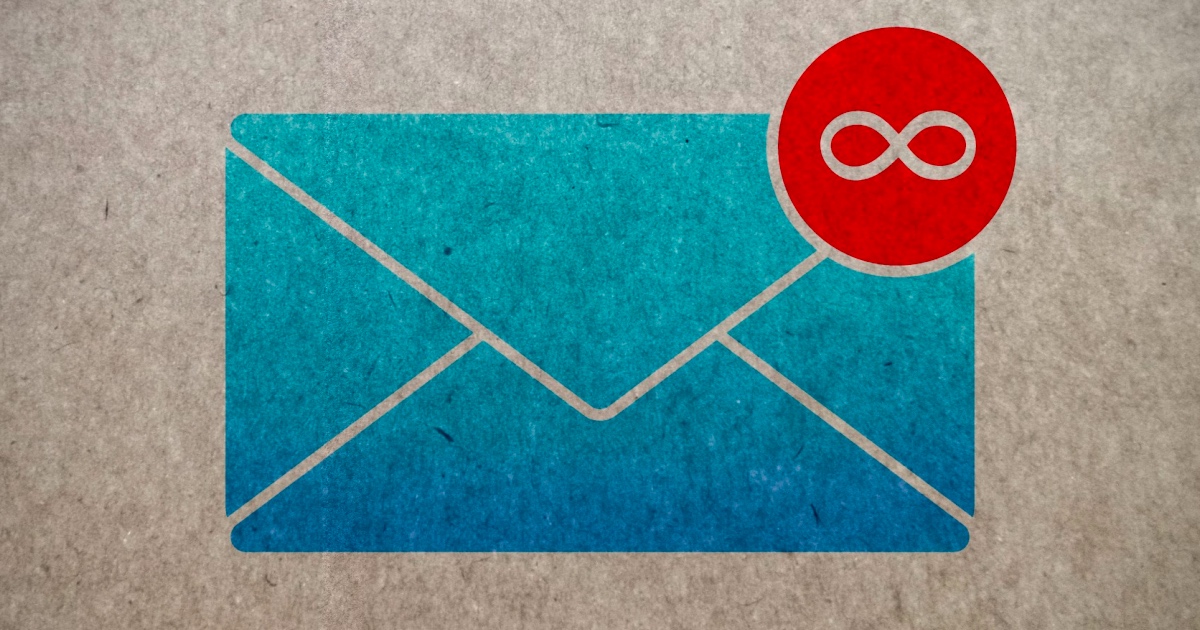 Is email marketing ______?
I typed "is email marketing" into my Google search bar, and Google predicted the following words to complete my query:
Dead
Effective
Still relevant
Inbound or outbound
Free
Considered digital marketing
Legal
Now, it's not surprising Google predicted words to add to my query. You've probably had the search engine predict your search query, too.
According to Google, "Search predictions are possible search terms related to what you're looking for and what other people have already searched for." The algorithm makes these predictive suggestions based on many data points, including how many people are searching for the same information.
So, when the top three search predictions are "is email marketing dead," "is email marketing effective," and "is email marketing still relevant," it tells us a lot of people are asking these basic questions.
Maybe your clients are asking. Maybe you are, too.
Research shows email marketing is still very much alive. It is still effective. It is still relevant.
But, don't take my word for it …
Here are a few statistics Hubspot reported recently:
93% of B2B marketers use email to distribute content.
Active email accounts are expected to hit 5.6 billion by 2019.
83% of B2B companies use email newsletters as part of their content-marketing program.
40% of B2B marketers say email newsletters are "most critical" to their content-marketing success.
It's estimated the U.S. will spend over $350 million on email advertising in 2019.
73% of millennials prefer communications from businesses to come via email.
More than 50% of U.S. respondents check their personal email account more than 10 times a day, and it is by far their preferred way to receive updates from brands.
99% of consumers check their email every day.
80% of business professionals believe email marketing increases customer retention.
59% of respondents say marketing emails influence their purchase decisions.
More than 59% of marketers say email is their biggest source of ROI.
Marketers who use segmented campaigns note as much as a 760% increase in revenue.
And, here are some other stats as reported by Business2Community:
87% of marketers use email campaigns to nurture their audiences.
Sending three abandoned cart emails results in 69% more orders than a single email.
68% of millennials say promotional emails have influenced their purchase decisions.
55% of consumers like email messages containing relevant products and offers.
Something as simple as a personalized greeting can offer a six-fold increase in transaction rate, but 70% of brands still fail to personalize their emails.
74% of marketers say targeted personalization increases customer engagement.
Only 39% of online retailers send personalized product recommendations via email.
Emails with personalized subject lines are 26% more likely to be opened.
Are you excited by these stats? As a copywriter, you should be.
Businesses Need Help with Email Marketing
These email marketing stats represent a golden opportunity for you to help your clients in a very real and tangible way. They offer a way for you to get a foot in the door. They also are an opportunity to do more projects for clients you're already working with.
For example, if you know a prospect is using content marketing, you can ask them how effective their email marketing plan is. Are they in the 83% who publish an e-newsletter as part of their content marketing?
And, perhaps more telling … are they in the 40% who find email so effective as to say it's the "most critical" part of their content-marketing success? If not, maybe they need a better email copywriter. Maybe you are that copywriter.
Or, maybe you're writing ecommerce landing pages for a client. Do you think they'd be interested in getting 69% more orders by sending three abandoned cart emails instead of one? And, aren't you the logical best choice to write those emails?
What if you helped a client send personalized emails? Do you think your client would appreciate the increased engagement, opens, and transactions? Of course they would! And, with 70% of brands failing to personalize their emails, this is an opportunity with wide open potential.
Marketers Know They Need to Use Email Marketing
These stats also reveal there's still a great need for email marketing. Business owners and marketers know they need it. And, they're willing to pay for it.
They also know they need quality email copy to make their email marketing successful. And, they're willing to pay for it.
They need YOU! And, yes, they're willing to pay you.
Yet, sometimes they don't know how to proceed. Sometimes they don't know what's missing or what's most effective with email marketing.
They Don't Know What They Don't Know
And, that's where you come in. You are a skilled, professional copywriter. You bring valuable expertise to the client relationship. You keep up on stats like those I just shared and can interpret how they might apply to your clients.
You can help them make informed decisions based on this industry data.
They may be the experts in accounting, business law, home and auto insurance, health and wellness supplements, makeup, or whatever products and services they offer. They probably aren't experts in email marketing or writing emails that get results.
You are. (And, if you're not now, you can become one.)
Businesses need your expert help for their email marketing to succeed in 2020. Don't let them down.

The AWAI Method™ for Becoming a Skilled, In-Demand Copywriter
The AWAI Method™ combines the most up-to-date strategies, insights, and teaching methods with the tried-and-true copywriting fundamentals so you can take on ANY project — not just sales letters. Learn More »

Published: April 8, 2020