The 5 Easiest Projects for a UX Copywriter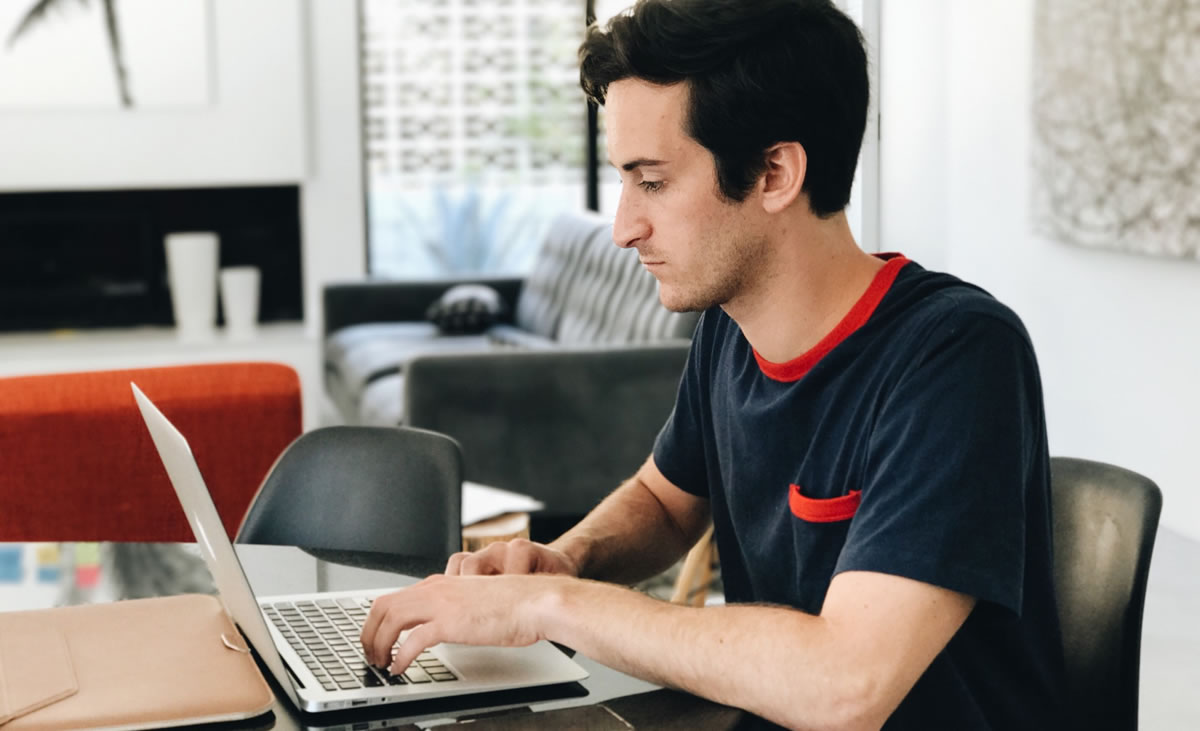 Have you ever had a bad experience online?
Most of us have. I've had moments when I was so mad at an ordering system that I wanted to toss my computer across the room.
Not that it was my computer's fault …
Some user experiences aren't quite so actively bad … they're just underwhelming. You're left with this unsettling feeling that the company behind the site you're visiting or the purchase you're making just doesn't care.
As a result, you feel no connection with them. Maybe you complete your purchase. But do you come back again? Or do you shop around?
For about 87% of people, the answer is you shop around.
And that's your real power as a user experience (UX) copywriter … you can help keep a bigger portion of your audience coming back for more. That can make a difference in your client's bottom line. A big difference.
Which will make you a very popular writer.
Taking a user experience approach can improve almost any type of copy you can think of.
But there are some projects where user experience is essential, but often overlooked. These are the low-hanging fruit for a UX copywriter.
1. Transactional Emails — A Huge Gap
Transactional emails are any type of email that's triggered by an action on the part of your reader. Your reader orders a product, and the confirmation email they receive is a transactional email.
Thank you messages … payment reminders … password reset messages.
These are all transactional emails. And a vast majority of them contain generic, flavorless copy.
Worse … a lot of them are confusing or poorly written.
When you update these emails to reflect the brand of the company, to show some personality, to acknowledge the reader's emotional state in the moment, and even possibly to include some additional, helpful information, these emails can help a business to deepen their connection with the reader.
In some cases, it's even appropriate to include an offer … and that can give a business's bottom line an unexpected boost.
2. A Special Case — The Welcome Email
There is no more important transactional email from a user experience perspective than the email that welcomes a new subscriber to your list.
Think about so many of the messages you receive when subscribing to an email newsletter. "Thank you for signing up to receive our newsletter. Our messages go out once a week on Wednesdays. Please click the link below for your free report."
Blah … blah … blah …
The welcome email is a chance to say something important, to get your new reader excited and help them feel special, to showcase the benefits of subscribing, and to highlight what's to come.
It's a chance to show that you're a company with personality and that the reader is exactly where they want to be … where they belong.
That's powerful stuff. And an opportunity that so many companies miss.
3. Product Pages — The Bread and Butter of E-commerce
There are millions of e-commerce sites online. And for a great many of them (I suspect the vast majority), their product pages are where their money is made.
If you've ever been to Amazon, you've seen a well-constructed product page. One with images of the product, a helpful description, important specs, customer reviews, and more.
Not all product pages are well-organized, well-written, or all that helpful.
Updating or writing product pages applying UX copy principles can make a big difference in how many people decide to buy a product.
And there are lots and lots and lots of product pages out there … so this is a huge opportunity for UX copywriters.
4. Order Pages — Where Things Break Down
Order pages go hand-in-hand with product pages.
On almost any e-commerce site, there's a checkout process where the customer inputs their billing and shipping information to complete their purchase.
And if they get even a whiff of uncertainty, they'll bolt. This is a prime opportunity for a UX copywriter to help improve conversions and reduce abandonment.
Like product pages, there are lots and lots and lots of order pages that could perform better if they just received a little UX love.
That means there is a lot of UX work to be done!
5. Homepages — It's All About the Next Step
Website homepages aren't necessarily the easiest of UX projects. But there's a big need for attention to UX on homepages. And that's because often, a homepage is a visitor's first experience with a site … possibly even their first experience with a company.
You have a lot of different people with different needs and different interests landing in a single place, and the job of the homepage is to help all those visitors to quickly find their next best step. But the thing is, that isn't the same for all of them. Some visitors want to do one thing. Others want to do something else. And your client has their own homepage goals.
The way to create a successful homepage is to meet the user experience needs of the majority of visitors without sacrificing the goals of your client.
It's a balancing act to be sure, and one that is much easier to achieve when you have a good handle on user experience principles.
There's a big need online for good user experience.
According to a survey conducted by CEI and reported on in Forbes, only 1% of customers feel that vendors meet their expectations in a consistent way. And 86% of online shoppers will pay more to a brand that gives them a good user experience.
Those two statistics taken together paint the picture of a huge opportunity for writers who know how to write for a better user experience.
These are just five of the most obvious places that companies could use some user experience help, and fast.
But the reality is, every single page … every single message … every single social media post … matters. Each touchpoint is individually (and collectively) creating an experience for the user. It's time to get deliberate about it … and that's where User Experience (UX) Copywriters come in.
Do you have any questions about getting started as a UX Copywriting Specialist? Let us know in the comments.

The AWAI Method™ for Becoming a Skilled, In-Demand Copywriter
The AWAI Method™ combines the most up-to-date strategies, insights, and teaching methods with the tried-and-true copywriting fundamentals so you can take on ANY project — not just sales letters. Learn More »

Published: September 15, 2020