3 Ways to Never Run Out of Ideas
for Your Blog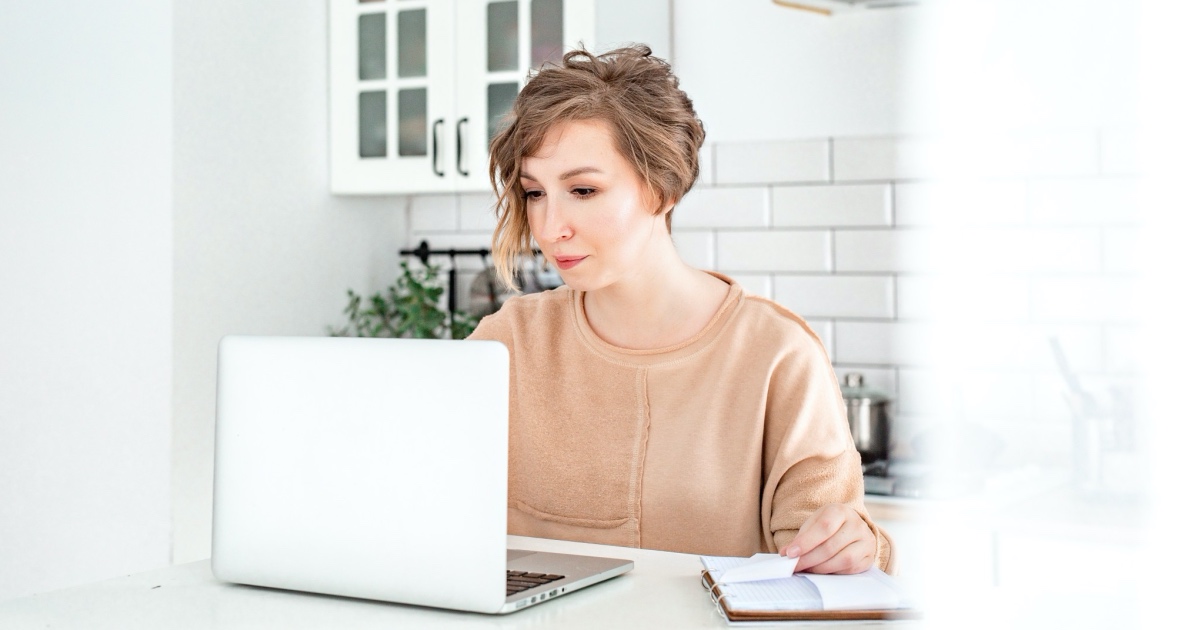 "But what if I run out of things to say?"
That's a common question I hear from writers who are curious about blogging — even excited by the idea — but are worried about taking the leap.
The fear is they'll publish each week for three or four months and find themselves completely out of ideas.
If that's a worry you have, and it's holding you back from launching a blog of your own, let me put your mind at ease.
With a few easy-to-use strategies, I can all but guarantee you'll always have something new and interesting to say and that your audience will be excited to see what comes next.
Over the years, by my calculation, I've written more than a thousand articles for my clients. Articles for their newsletters, for their blogs, for my readers on Wealthy Web Writer. And, often I was writing on the same topic weekly for years at a time.
I'm going to share some of the strategies I use to keep the ideas coming …
And I'm going to give you an idea of how I apply these strategies by demonstrating them as we go. Let's say we're coming up with ideas for a blog on "parenting through the toddler years."
Here's how I would use some of my favorite strategies and to generate ideas for that topic …
#1. Be Well Read
No matter what topic you're writing about, there are going to be other blogs covering similar or related topics.
Find a few of your favorites and read them regularly. This will help you keep up with trends and it will keep you immersed in the ongoing conversations happening around your topic. That means you'll be able to enter into those conversations from your own unique perspective … and you'll be able to do that in a timely way.
Also, pay attention to news stories that affect your audience. Those can also lead to ideas for blog posts or articles … and can become some of your most widely shared posts.
What I like to do whenever I read something that's related to a topic or industry I write for is to come up with three related ideas I might write about. If you read just one blog post or article a day, you'll end up generating three ideas a day … and this alone can keep you a step ahead when it comes to what you're going to write about next.
Allow me to demonstrate. After a quick search of parenting blogs, I found a recent post on how songs can ease toddler transitions. If I were also a parenting blogger with a focus on toddlers, after reading this blog post, I might come up with the following three ideas for my own blog:
Creating a well-balanced routine for your toddler with time for Play, Rest, and Work
5 ways you can use music to prevent toddler tantrums
The power of social stories for helping toddlers cope with big changes
Each of these ideas was triggered by something mentioned in the article. But they also each have their own focus, one that's different from the inspiring post.
If I read three parenting posts or news articles each day and then come up with three ideas from each one, I'd come up with nine new ideas every day. They wouldn't all be amazing. But I'd always have an idea in the hopper.
#2. Social Listening
Another great way to come up with ideas for your blog is spend some time doing keyword research.
You can use some of the free tools out there to get an idea of what people are looking for and how they're looking for it. Three of my favorite tools are:
Each of these tools has a free and a paid version. Start with the free version, and then if it seems useful enough to be a good investment, test out the free trial of the paid version to see if it is.
You can also use social media to listen into what people are saying about your topic.
For example, do a hashtag search on Twitter. Join a few Facebook groups that focus on your topic or do a search on Facebook. Follow a few influencers on Instagram, watch some trending YouTube videos, and search Pinterest.
By taking this approach, you go a step beyond what other bloggers in your industry are writing about. You're listening to your audience to discover what they're looking for and what they're talking about when it comes to your topic.
Use what you find to brainstorm new ideas.
So, for example, when I type toddlers into Answer the Public, some of the things that come up are:
Are toddlers psychopaths
Toddler Where's Waldo Costume
How toddlers communicate
And over on Twitter, doing a search on toddlers comes up with:
A toddler reading to a bunny
Celebrating a fifth birthday
Toddlers and rapid mood changes
So of those topics, I do a quick brainstorm on "Toddler Where's Waldo Costume" and come up with:
Five Warm Halloween Costumes a Toddler Will Love
Making a Halloween Costume From Stuff You Already Have
How to Turn Any Child's Book Into a Game
So, three more ideas … and that's just from one search result on Answer the Public. I could spend an hour on this and probably generate between 50 and 100 ideas. Would all of them be something I'd decide to pursue? No. But they don't have to be. This exercise would give me enough to plan my calendar for months to come.
#3. Second-Level Brainstorming
So brainstorming seems like an obvious suggestion for coming up with ideas for your blog. And it is! It's a classic go-to because it works.
My approach to brainstorming goes like this …
Step 1: Get out a pen and a pad of paper. (I brainstorm way better by hand than I do at a keyboard.)
Step 2: Set a timer for 10 minutes.
Step 3: Put on some raucous music that doesn't have any lyrics. (Or whatever works best for you.)
Step 4: Focus on your topic. Fix it in your mind.
Step 5: Hit start on the timer and don't stop writing until the timer beeps (or until your hand cramps up so badly you don't have any other choice).
When I do this, I usually come up with between 25 and 50 ideas … and I usually like all but a few of them.
This is just a first-level brainstorm.
The second-level is where the magic really happens.
But first, it's important to keep in mind that when you have a blog (or you're doing content marketing for a client), it's normal to cover the same topic more than once. Some topics, you'll come back to again and again, but with a fresh angle each time. This happens because the topic is important to your audience, because you have new people in your audience who may not have seen that topic before, and because as you learn, you gain new insights that you'll want to share with your audience.
So … the second-level brainstorm sets you up to cover the same topic from many angles.
What you do is take one of your ideas from the list you just created. Write it at the top of a new page in your notebook. Set your timer for five minutes. Make that topic your focus. And then write down as many ideas as you can during the five minutes.
You'll come up with different ways to cover the same idea as well as related ideas you might not have thought of before.
While a first-level brainstorm generally calls up fairly broad ideas, the second-level brainstorm helps you come up with more granular topics for posts. Your blog will benefit from having both kinds of coverage.
To demonstrate, in my first-level brainstorm, I might come up with the idea to write a post about 5 Fun Healthy Snacks Toddlers Will Love.
That's got the makings of a good post. Then in my deeper dive, some of the more granular ideas that come up might be:
Food Art — Making Snacks That Will Make Your Toddler Giggle
Food Fight! What to Do When Your Toddler Won't Eat
Baking with Toddlers — Easy Recipes for Little Hands
If my original brainstorm yields 25 results, a second-level brainstorm might yield 5 or 10. But if I do a second-level brainstorm for each of the 25 original ideas, I'll have somewhere between 150 and 275 ideas on my list.
If a fear of coming up with ideas has been holding you back from blogging, that's a fear you can officially lay to rest.
Coming up with ideas for your blog doesn't have to be torture. It doesn't even have to be something you worry about. In fact, with just these three methods, it can be a fun process … and in a single afternoon, you could plan your blog for years to come.
Just remember to be flexible. Work new ideas into your list as they come up. Because once you start blogging, the ideas aren't going to run out … if anything, they'll come easier than ever before.
Every aspiring writer should write a blog! Do it now and you'll not only become a better writer faster, you'll set yourself up for a five or six-figure income, writing only a few hours a day. Check out what could be in store for you when you read this special report.

How to Write Blogs for Yourself and Clients: A Step-by-Step Guide to Blogging Success
Every writer should know how to write blogs. You'll become a better writer faster. And you can make great money writing blogs for yourself or for clients. Learn More »

Published: September 21, 2020