30 Thriving Niches for B2B Copywriters in 2020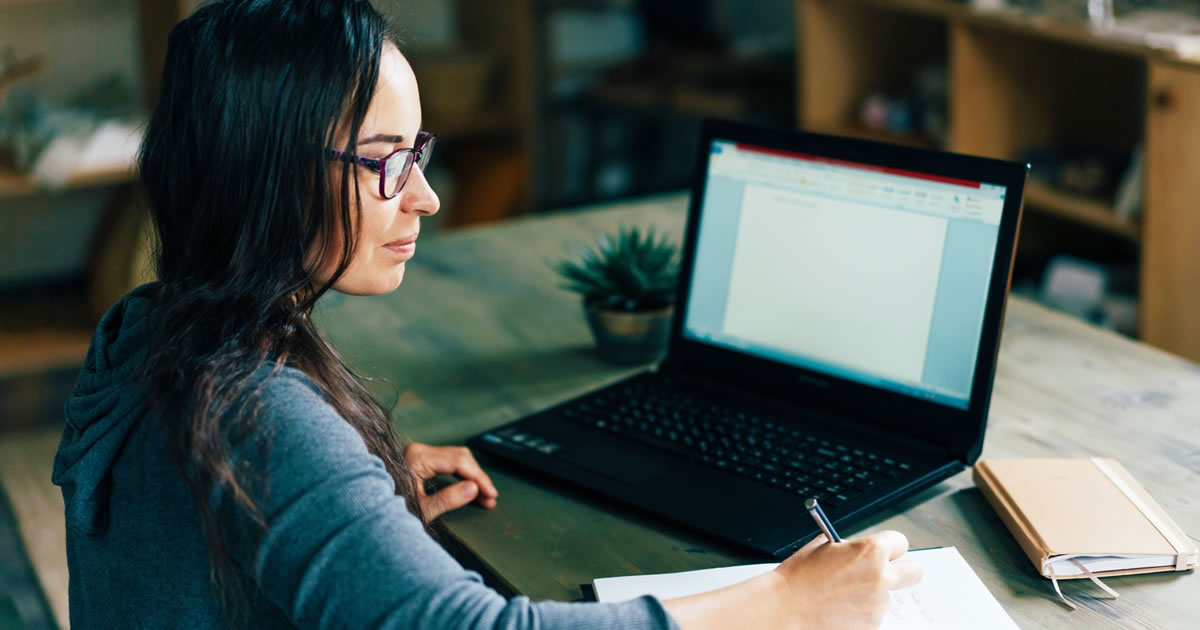 There's no doubt about it … for better or worse, 2020 is shaping up to be an interesting year.
As a B2B copywriter, it's good to know what that means for you.
The U.S. (and much of the world) has been practicing isolation and social distancing due to the coronavirus (COVID-19) pandemic. Travel is limited, restaurants are closed, and more people than ever are working from home.
Some industries are hurting. On the other hand, some are booming …
For example, just take a look at food delivery services. I recently received an email update from Blue Apron where they stated …
"Within the span of 48 hours, we saw an increase in orders that surpassed the staff we had in place to fulfill this higher-than-expected demand …"
So, there's opportunity out there no matter what's happening in the world.
Here's how to maximize your opportunities as a B2B copywriter, now and in the future …
Set yourself apart as a B2B copywriting specialist
In my opinion, the simplest way to find new clients, and get paid to write — no matter where you are in your copywriting career — is to play to your strengths …
In other words, go with what you know best!
Choose a niche or industry — one that leverages your knowledge and experience — so you can easily stand out as a specialist.
That makes it easier to find clients, build a rapport, and charge more for your work than you would as a generalist copywriter.
Here are a few great things about being a specialist B2B copywriter right now …
Writing remotely is convenient and allows for a flexible schedule — which is ideal under current circumstances, but also a real benefit even during the best of times …
There's a ton of opportunity — with more than 5.7 million B2B companies in the U.S. alone!
This allows you to maximize your income, and also provides security during uncertain times because you aren't placing all your eggs into just one basket. In fact, now is the perfect moment to start a copywriting side hustle.
Your prior experience in a niche means you don't need to do a lot of research. You already speak the industry lingo, which makes you look like a superstar and saves time for both you and your client …
Marketers are super busy, juggling a lot of tasks between different departments — which means they're happy to delegate tasks to someone like you …
If you're new to writing, your industry knowledge gives you credibility. In my experience, new clients are more likely to trust you, even if you don't have a lot of writing samples yet …
So, when choosing a niche or specialty, think about what you know best.
What opportunities are available for B2B copywriters right now?
A quick search under the Jobs section of LinkedIn will show you exactly what I mean about being a specialist …
When you search the phrase "B2B copywriter" or "B2B writer," the top search results include …
A healthcare marketing company looking for a copywriter with the following experience:
2 to 4 years' experience primarily in pharmaceutical communications
Strong interest and ability in analyzing and interpreting scientific data
An understanding of the drug development and commericialization process is a plus
Or, a food delivery company that lists the following qualifications for a writer:
A food fan who's inspired by food trends, wellness/nutrition news, and cool content in general
Bonus if you've worked for a subscription service, in the food industry, or at a lifestyle start-up
And a similar search on the job website Indeed reveals one company's preference for writers with experience in the financial industry, such as …
" … banking topics, including personal and business loans, investment and retirement planning, and money market accounts"
" … financial security and credit best practices"
If you have experience in one of these niches, you could be a great fit for those clients … and seriously stand out from the crowd as the best candidate for the job.
How do you choose a niche?
Maybe you understand the value of a niche … but you're not sure how to choose one …
Or, maybe you're worried about locking yourself into the "wrong" niche …
Don't worry, the process doesn't have to be complicated — just create a list of your prior experiences and interests, including …
Your education and training
Your professional career — including industries you've worked in, and complementary skills such as communication or software associated with your job
Hobbies and passions — if you're a foodie, you may be a great candidate for the job I listed above
Life experience — for example, parenting, or living/thriving with a health condition
Start by making a long list of ALL your experience you can think of within these categories …
Then, see if any of your specialized knowledge fits into one of the niches below.
Here are the top niches (in alphabetical order) I found that are expected to grow in 2020, and have potential for copywriters to grow with them …
3D printing
Alternative health
Astrology
Biohacking (strategies to optimize mental and physical performance, such as intermittent fasting, sleep tracking, etc.)
Career coaching, resume and cover letter writing
CBD businesses
Clean water services
Consulting services (management, technology, scientific, etc.)
Cryptocurrency
Data processing and security
E-commerce
Educational services including online and remote learning
Entertainment, especially streaming video services
Family and parenting
Financial, accounting, and stocks
Grocery delivery and recipe apps
Home exercise and fitness programs and equipment
Home healthcare services
Personal finance and budgeting
Pet wearables (health and location trackers for pets)
SaaS (Software as a service)
Space technology
Sustainable consumer goods
Technical writing
Technology and IT companies
Teleconferencing
Telehealth
Vegan and plant-based products
Video games and e-sports
Video scripts and presentation writing
There's certainly a lot of opportunity here!
But don't worry if you don't see something here that catches your eye … there are plenty of other opportunities out there, too — far too many to cover in one article.
This list can help to spark some ideas, but no matter which niche you choose, you'll want to do some research and be sure it's a good fit for you …
How to evaluate a potential niche
Start by doing a general search online for your potential niche. Search for phrases such as:
"[niche] companies"
"[niche] marketing association"
"[niche] trade publication"
"[niche] videos"
You can even search directly for a phrase such as "[niche] freelance writing job," just to see if there is an obvious opportunity …
But, your main goal here is to get an idea of the size of the industry, and how much copy they need …
B2B copywriting expert Steve Slaunwhite recommends that a niche should contain at least 200 fair-sized companies, ideally more than that … and that any niche where you have trouble finding at least 20 companies easily should be considered a red flag.
If your initial search reveals there are plenty of companies, next look to see if they use the type of copy that you want to write, whether that's white papers … a newsletter or email updates to sign up for … landing and sales pages … a blog … product information sheets … videos with transcripts … and so on …
If you find this content easily for the companies you're researching, then there's a good chance they may need a writer such as yourself to help them with their content needs.
Also look for networking groups with other writers, marketers, businesses, and freelancers in your niche — often, these groups are available on Facebook or LinkedIn.
No matter what niche you choose, remember to have fun and always continue to learn and improve your writing skills …
That way you can take on new opportunities as they arise — and you'll be in for an exciting and profitable B2B copywriting career!
Which of the projects interest you most? What questions do you have about getting started? Post them in the comments so we can get you the answers you need.

The AWAI Method™ for Becoming a Skilled, In-Demand Copywriter
The AWAI Method™ combines the most up-to-date strategies, insights, and teaching methods with the tried-and-true copywriting fundamentals so you can take on ANY project — not just sales letters. Learn More »

Published: April 21, 2020