8-Step Blueprint to Create a Solid Foundation for Your Business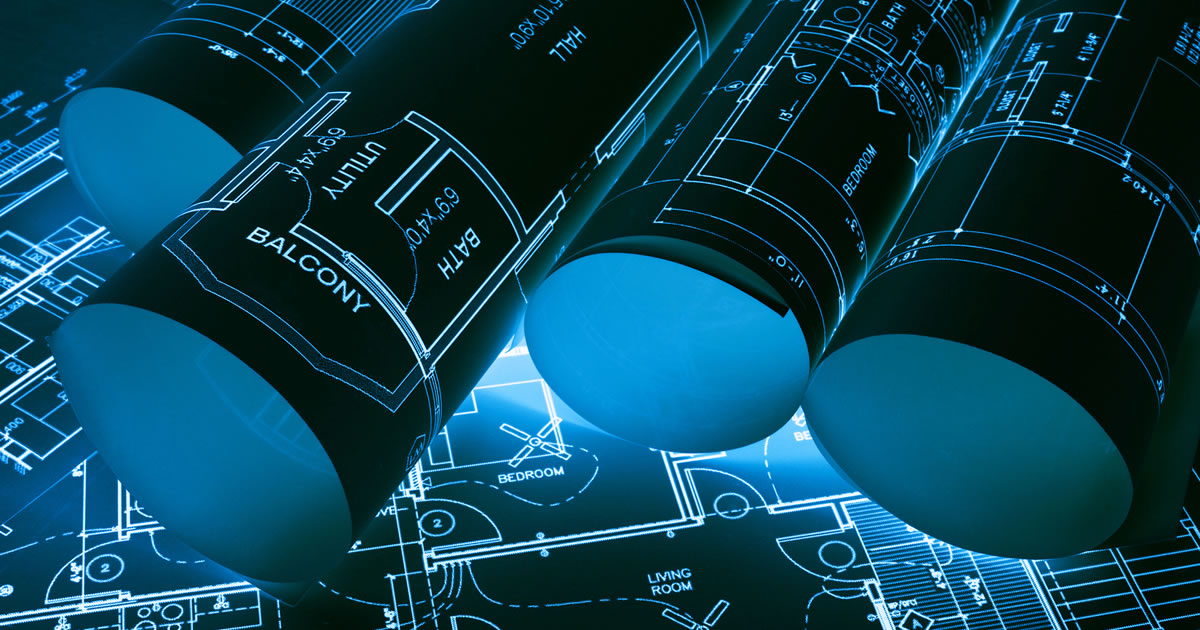 Everywhere I go lately, I see new homes cropping up. My daily school carpool run, a few miles east followed by a few more miles west, takes me past at least five new home developments that are in one stage of construction or another.
The cool thing about passing them every day is that I get to see them being built from the ground up.
In what seems like no time at all, a field or a clump of trees is converted into a home … a solid structure ready for the family to move in and build a life.
If you've ever had a new home built or even seen how it's done, you know the first step is drawing out the blueprint. The owner works with the experts … an architect and a contractor … to plan it all out. They decide on the style, the size, and the materials they'll use so your structure will stand up to the weather and keep your family safe and secure for years and years.
And as time goes by, the homeowner may decide to change the wall colors, the décor, or the landscaping, but the foundation and structure, if they're done right, are only done once.
Building a Business is A Lot Like Building a House …
If you build your business correctly, you'll only have to do it once also. Down the road, you may redefine your niche or tweak your marketing approach as your business evolves. But you'll always have that solid foundational structure if you set it up properly the first time.
If you follow a successful blueprint, you can build your business much faster and easier … without having to reinvent the wheel. Here's an overview of eight steps to follow for building your business foundation …
1. Choose a niche
This step isn't required, but experts advise it for a few important reasons. Having a niche makes getting clients faster and easier because you can target a specific audience. More importantly, it simplifies your learning curve (and possibly makes writing a lot more fun). I can tell you firsthand how hard (and dreadfully boring) it can be to write about a topic that's foreign to you … not to mention that it also takes a lot longer to complete your projects.
2. Make decisions about your marketing message
If you're like me, before you found AWAI, you had no idea what a copywriter was. Most people don't. So when you're talking to anyone … from an old friend to someone you just met at a networking event, you want to say something more explanatory than "I'm a copywriter." Otherwise, if you haven't had the pleasure yet, let me tell you … you'll hear about all sorts of ideas people have for inventions they want to have copyrighted.
You want a clear marketing message that will quickly and effectively communicate what you do and whom you do it for. When you have one, it's much easier to land good clients that pay well.
3. Launch your website
Besides the fact that businesses need to have a website to be found, having a great website will save you time in the long run. Potential clients will be able to find you and learn who you are. Then they can check out your samples and testimonials before they even contact you … and they will check them out if they're interested.
4. Set up your social media profiles
Although it's fun to share funny cat videos or pictures of the March blizzard that has snow piled up to the roof of your car, social media is a huge and effective marketing tool. If you set up your profiles right, you can begin to position yourself as an expert … someone who knows what they're talking about.
I've been working on this step lately, and making sure all of my profiles are consistent from one social network to another.
I go to LinkedIn every time I want to find out more about or reach out to a new prospect. It's usually the first impression I get of them. If a prospect looks at my profile, which they might find because my profile came up in a search, I want to make sure my profile makes enough of a first impression that they'll want to know more.
5. Develop a self-marketing system
There are lots of ways you can market your services. Your best approach has a lot to do with your personality … some will work better for you than others. What's important is that you create a client-attracting "machine" that works for you and use it.
6. Define your Fee Schedule
You don't want to be caught clueless when it's time to talk fees. The first time you quote a price for a particular project, you may have no idea what to charge. Having already thought about it and writing out a Fee Schedule in advance makes it a whole lot easier to go in prepared to know what to charge … and to charge what you're worth. You'll eliminate a lot of the "What do I charge?" panic that we new writers experience …
7. Create Templates for your business (proposals, agreements, etc.)
Having a template makes the boring business stuff so much easier … unless you're into that sort of thing. Once you set them up, all you need to do is fill in the details with each new project. You'll save a ton of time, and you'll look more professional to prospects.
8. Get clients
Getting clients is a process. It's more than just getting their attention. You want to know how to hold their attention and then get them to choose you for their project. It's sort of like a job interview … you have to sell yourself. I've been working through the methods in AWAI's Getting Clients Program for this step. (I highly recommend it.)
So basically, that's it — eight steps to a solid foundation for your copywriting business.
One note of caution … A lot of new copywriters get stuck setting up their businesses or they take a long time to work through each of the steps. It's actually a great excuse for procrastination. (I speak from experience here.) And of course, it's harder when you're on own.
But when you're serious about getting your business started, you don't want setting up the business to become an obstacle or even a subconscious opportunity to self-sabotage your own goals.
To cut down on the learning curve, you could complete all eight steps in less than 30 days by participating in the Virtual Business Building Intensive … You'll have expert help for each step in the process, so you'll know exactly what to do, and get each item crossed off your list, once and for all …
… Then you can make your main focus writing — and spend your spare time doing what you want.
What questions do you have about building your writing business? Let me know by commenting below. I'll be happy to point you in the right direction!

The AWAI Method™ for Becoming a Skilled, In-Demand Copywriter
The AWAI Method™ combines the most up-to-date strategies, insights, and teaching methods with the tried-and-true copywriting fundamentals so you can take on ANY project — not just sales letters. Learn More »

Published: April 12, 2018