How to Find the Online Copywriting Work You'll Love Most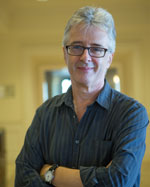 Nick Usborne
In yesterday's article I told you why online copywriters are in the enviable position of being able to pick and choose the type of work they love most.
Today I'm going to help you identify the kinds on online writing projects YOU'LL really love to work on.
And yes, these are all in areas where you'll be able to charge premium fees.
But being successful as an online copywriter isn't just about the money.
Sure, the money is important. And when you hit six-figures, it's great.
But … I wouldn't want six-figures if it meant my every working day was a misery. Life is too short.
And believe me, I know what I'm talking about. Over the years I have taken on a few projects that made me miserable from start to finish. Why did I take them on? Greed. Every time it was because the money was so good.
But I regretted every one of those projects.
There's really no need to make that kind of mistake, because you can find plenty of projects that are both profitable and enjoyable.
OK … now let's figure out how you can identify your own "love interest" as an online copywriter.
First, let's consider the industry …
What lights your fire?
Health and wellness? Money and investment? Fashion and jewelry? Travel and hospitality? Home and garden? Luxury goods? Consumer electronics? Automotive? Aviation? Sports?
Just pick an industry that really interests you. It could be on the consumer side — B2C — with your clients selling to the end consumer. Or it could be B2B, where your clients are selling to other companies.
Next up, figure out what kind of writing you'll love the most.
This is what's so wonderful about being an online copywriter. There is a massive amount of work out there for every kind of writer.
Go through this list and put a check mark next to the kinds of writing projects you think you'd enjoy most.
I would love to write …
Online long copy sales letters
e-Newsletters
Blog posts
Web content pages
Lead generation pages
Promotional emails
Product reviews
Buyers' guides
Video scripts
Social media content
The kind of online writing work you choose will depend on your natural aptitude and personal preferences.
Maybe you're a hard-core sales copywriter. Maybe you prefer to write serious editorial content. Or perhaps you're more of a conversational writer, ideally suited to writing blog posts and content for social media. If you're more of a technical writer, you'll find a home writing product reviews, buyers' guides, case studies, or white papers.
The point being, the online environment offers work for every type of writer.
And that means YOU get to choose. My advice is to choose the industry you feel drawn to, and the type of writing you really love to do.
For me, this is the true magic of being an online copywriter. This is what has kept me so excited about my own work online for 20 years now!
I love what I do because I get to choose the companies I work for, and the kind of writing work I enjoy the most.
That's it for today.
Tomorrow we'll take a look at the kind of income you can expect to make.
In the meantime, be sure to scroll down and share any thoughts or questions you may have in the comment box.

The Digital Copywriter's Handbook
Learn how to become an in-demand online copywriter for companies big and small. Online copywriting expert Nick Usborne shows you how to write web copy that converts. Learn More »

Published: February 9, 2016