Practice Assignment: Write 83 Words of Online Copy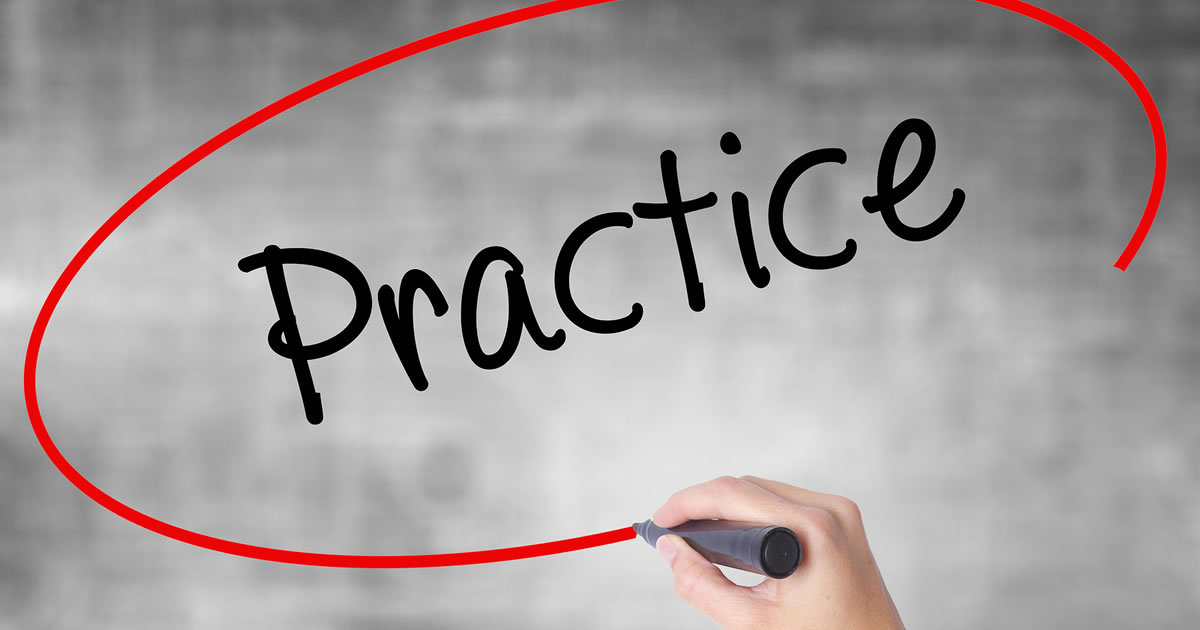 Writing every day is the secret to getting better. But inevitably, the next question is: What do I write?
Today, I've set up a practice assignment, so you get hands-on experience writing for the Web.
Follow these instructions and you'll get a sense of what it feels like to be given a brief to write copy for a real client.
Do this practice assignment, and you could end up with a solid piece for your portfolio — something that shows a prospective client what you can do.
Are you game?
Here's How It Works …
First, keep reading.
I'm going to brief you on the job, just like a real client would.
Then I'm going to give you some tips on how to write the copy.
Follow these instructions, and you'll have a new piece you can put in your portfolio!
Worth a try, right?
Okay, let's get started.
Here's Your Brief …
Your job is to write a promotional description of a fitness tracker.
This description is going to appear in an email.
There'll be a headline of 8 words or less. Then a photo of the fitness tracker, then up to 75 words of text, followed by a button for readers to click if they want to learn more.
You probably get emails like this yourself … selling clothes, vacations, books, household items, and so on.
To be clear …
Headline of up to 8 words
[photo of fitness tracker]
Up to 75 words of body text …
[The "More info" button]
Don't worry about the photo or the "More info" button.
Your "task" is just to write the headline and 75 words of compelling descriptive text.
Basic product info …
Your client will always give you some briefing information like this, whatever you're going to be writing.
The product name is: MovTrax Pro.
Target: Fitness enthusiasts. Mostly in the 36–50 age group. Equally split between male and female buyers.
Product: This is a band that goes on your wrist. Not a watch. But it does have a display that shows you how many steps you have taken, plus other information. (Go check out a real product, the Fitbit Alta. The MovTrax Pro looks similar.)
Features: Similar to the Fitbit Alta, but doesn't include the sleep tracking or smartphone notifications. This is all about fitness tracking, without other "smart" features.
What's Unique: Slimmer, narrower design than competitors. Lighter too. Gives you all the info you need to track your day, but without the information you don't need, and without the "chunkiness" of other trackers.
Price: This is a $99 purchase. Less than high-end trackers and smart watches. But more than entry-level trackers. (Pro TIP: Don't mention the price in your copy. The price will be revealed on the website, after readers have clicked through from your email copy.)
How to Research and Prepare …
Copy and print out the briefing information above.
Then go to Amazon and look at the features and descriptions of other fitness trackers. And go to Fitbit.com to check out the Alta.
Take notes. Get a feel for the products and the buyers.
In other words, do your homework!
This is how it goes with real clients. They give you a briefing, then you do your own research too, digging deeper and immersing yourself in the product or service. Of course, you don't just copy text from the Web … that's just your starting point. Your copy has to be all your own work.
Pro Tips for Making Your Copy Better …
Once you've done all that research, you might think it's time to start writing.
Not so fast!
That's just Step One.
Step Two is to immerse yourself in the lives of your buyers.
Close your eyes and imagine yourself in the shoes of a potential customer.
Will this be their first fitness tracker? Or not? What do they love most about fitness trackers? WHY do they buy them? What frustrates them about fitness trackers?
Not sure how to answer those questions?
Here's a special pro tip for you …
Go back to those Amazon listings. Now, instead of reading the fitness tracker product descriptions, read the buyer reviews!
THAT's where you get to know how it feels to be in your prospect's shoes.
Totally immerse yourself in those reviews and opinions. Get a feel for the language buyers use when talking about their fitness trackers.
Do that and THEN you'll be ready to start writing.
Remember … nobody NEEDS a fitness tracker. We all got by without them for thousands of years! But a lot of people WANT a fitness tracker.
Why? Why do we want them?
Answer that question and you'll be well on your way to writing some great copy. (Hint: You'll find a clue or two in the section of the brief under "What's Unique.")
The final and most important tip …
I've been a professional copywriter for 38 years now.
But still, after all those years, my first draft is NEVER my best draft.
So … Keep writing new drafts of both the headline and body text until it's the best you can do.
Remember, the value here lies in the practice, and in having a piece of writing for your portfolio.
Time to dive in …
Practice your writing every day, and you will improve. Guaranteed.
Do you have any questions about getting started? Let us know in the comments below.

The AWAI Method™ for Becoming a Skilled, In-Demand Copywriter
The AWAI Method™ combines the most up-to-date strategies, insights, and teaching methods with the tried-and-true copywriting fundamentals so you can take on ANY project — not just sales letters. Learn More »

Published: May 11, 2018