FINAL CALL!
Join Us LIVE Today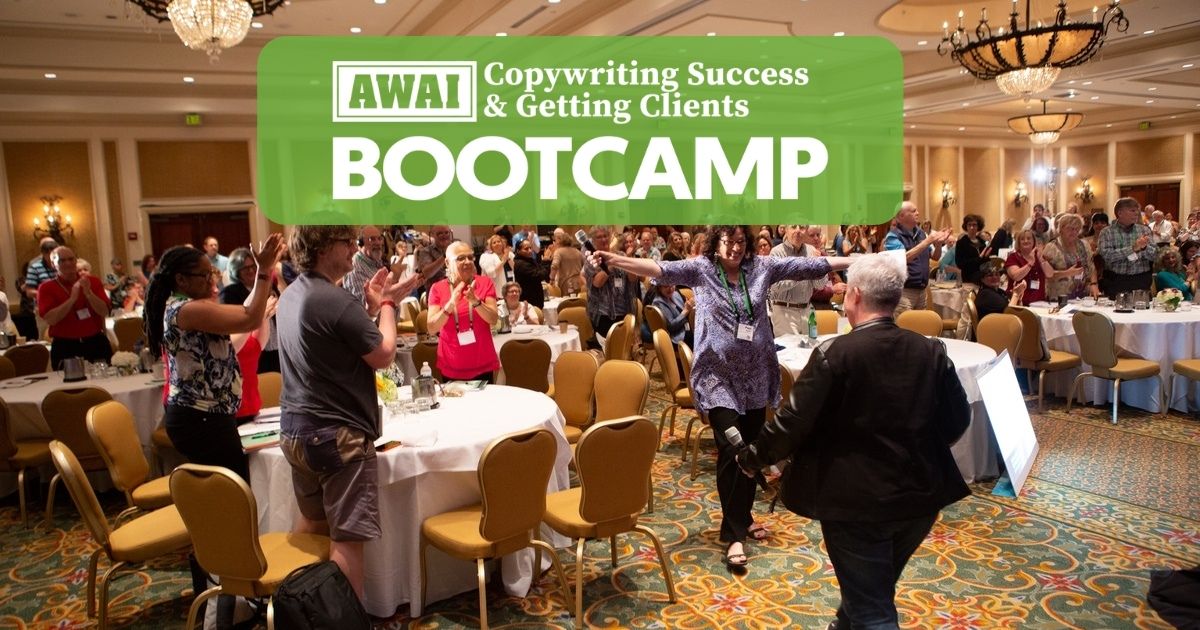 It's all happening TODAY at 11 a.m. Eastern!
We are going LIVE to talk about THE event of the year for writers at all levels — AWAI's Copywriting Success & Getting Clients Bootcamp!
Now, if you've never been to (or even heard of) Bootcamp … it's not an event to be missed!
Bootcamp is responsible for launching the careers of our biggest success stories, all by bringing together the top writers and marketers in our industry to share their hard-won secrets and strategies with you.
And at today's event, we'll be sharing why this year's Bootcamp could be one of the most profitable for you — ever!
Plus, we're revealing something we've had in the works for a while now that will catapult your writing career forward FAST!
To give you a small hint — it involves helping connect you directly with clients who are looking to hire writers (even brand-new ones).
You do NOT want to miss today's session.
All will be revealed — including the lowest sign up price you'll EVER see, exclusive for those who join us today!
So hang on to your hat — and make sure you sign up to join us by clicking the link below before 11 a.m. Eastern.
>> CLICK THIS LINK TO JOIN US LIVE! <<
See you there!

The AWAI Method™ for Becoming a Skilled, In-Demand Copywriter
The AWAI Method™ combines the most up-to-date strategies, insights, and teaching methods with the tried-and-true copywriting fundamentals so you can take on ANY project — not just sales letters. Learn More »

Published: May 23, 2023