Successful CPA Sees Big Success as a Ghostwriter by Simply Saying YES to an Idea …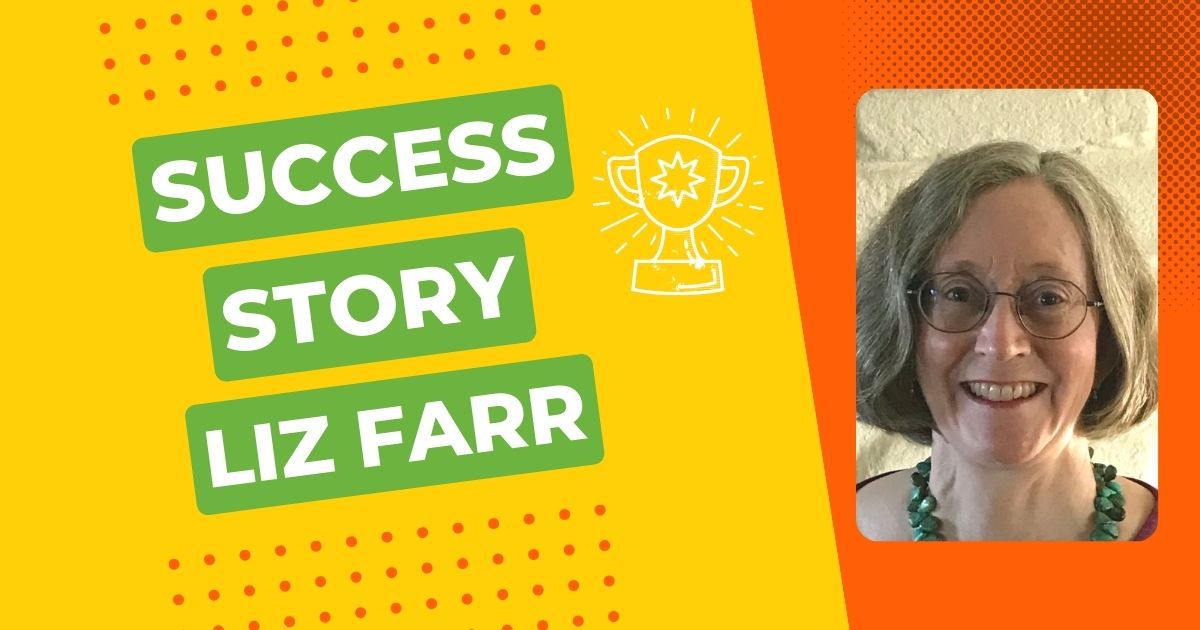 Liz Farr, CPA, recently posted this big news on an AWAI writer's Facebook Group: "Look what arrived at my house yesterday! The first book with my name on the cover! This was such a wonderful project to work on and I learned so much … "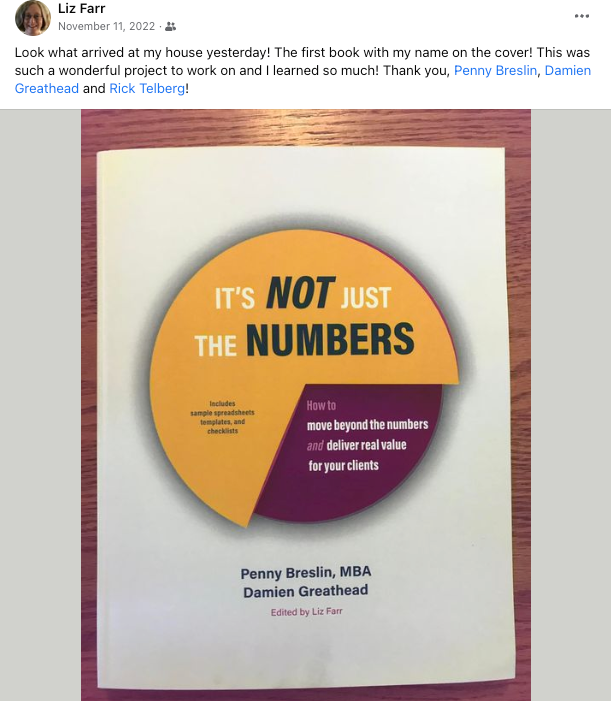 The fun part for Liz is, she didn't write the book. She served as a ghostwriter/editor on the project and still got credit.
And that's not her only book ghostwriting project.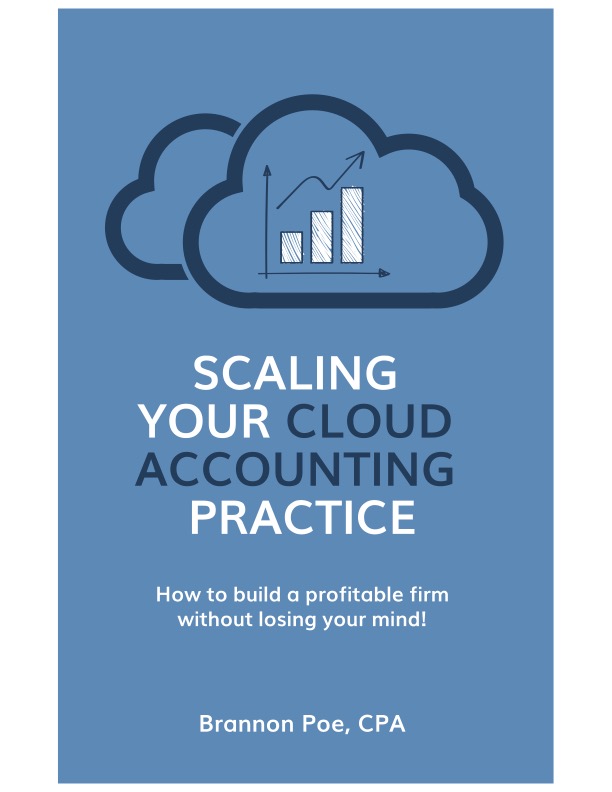 She reports that just this past month, another long-time client contacted her for help in editing an e-book he's working on. "This will be the third project like this for this client. (Pictured on the right is another book she ghostwrote for this client.) I love getting an insider's view into his thinking and helping him express his ideas for changing the accounting profession."
For Liz, a career accountant, this journey has been way more fun and lucrative than preparing annual tax returns — a switch she made in 2014. Read her AWAI Case Study for more of her story.
In just a short time as a professional writer, she was making a bigger annual income than she ever made as a CPA.
And one day, after writing for an accounting tech company for about a year … her contact there (a fellow CPA and writer) pitched the idea of Liz ghostwriting a book for her client. She told us, "I'd never done anything like it, but I said yes."
That first book, (Controller's Code), was picked up by at least one college professor for a senior level course.
This unplanned ghostwriting gig has taken her far (or should we say FARR), with ghostwriting project momentum.
Liz told us, "Now I'm working on my second book for that same tech company, hopefully to be published early this year. For this client, we're doing the self-publish on Amazon route, which means I had to learn how to do all of that."
She has several other projects in the works. And it all started with a simple YES.
We asked Liz, what's your advice for writers interested in becoming freelance ghostwriters?
She told us that it comes down to three things.
"To do well at these projects, you need to first of all be a strong writer and editor, which comes from writing a LOT.
"The other strength you need is project management and patience to keep all the loose ends from unraveling, particularly when multiple co-authors and reviewers are involved.
"Plus, you need discipline to just keep chipping away at what seems like an insurmountable mountain of work."
Her advice is to stick with it and the rewards will come.
If you're excited about the idea of becoming a successful ghostwriter — seeing your work get published as you help leaders bring their stories to life — you'll want to check out AWAI's brand-new program, How to Become a Sought-After, High-Income Ghostwriter: Help executives, thought leaders, and innovators spread their message through books.

How to Become a Sought-After, High-Income Ghostwriter
Ghostwriting for executives, thought leaders, and innovators is a HUGE opportunity for writers, because although business leaders can benefit enormously from writing a book — most don't have the time or expertise to write it themselves. So they turn to writers to help them — and gladly pay big money for it! Learn More »

Published: March 7, 2023