How to Monetize Your Writing Skills (Without Writing a Word)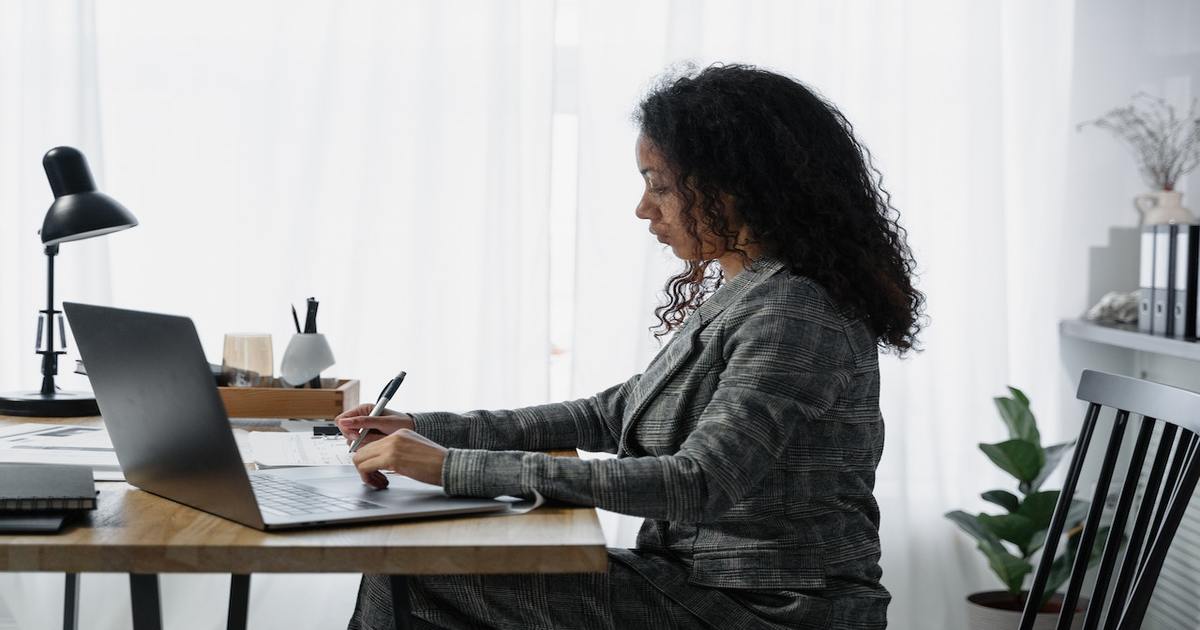 As writers, we're constantly looking for new and exciting writing projects. But there's another way to monetize your writing skills that's both fun and rewarding — and that is to become a copyeditor.
And if you want to take your writing to the next level, copyediting will actually help you become a better writer.
Let's take a look at the copyeditor's job and how you can add this valuable skill to your writer's tool belt.
Copyediting Definition
Copyediting is the craft of revising any writing project to improve its value, readability, and style.
Now, that may bring up visions (nightmares?) of your high school English teacher pouring red ink over your essays. Thankfully, that's not what copyediting is about.
As a copyeditor, you're a partner to the writer, helping them express themselves more effectively. You're also a partner to the business or publisher, ensuring the project will resonate with their audience and achieve their business goals.
But you may be asking yourself, Is editing really necessary? The answer is Yes!
Let's take a look.
The Importance of Copyediting
Every writer, no matter how skilled, needs an editor. You. Me. Even Stephen King. Writing is the act of crafting the message. Editing clarifies and amplifies the message, so the work can achieve its goals.
Notice that word, goals. Beautifully written words are meaningless if they don't connect with the reader and achieve their intended goal. That's why editors evaluate every project through several lenses.
"A good editor is someone who cares a little less about the author's needs than the reader's," says Dene October, author of Marco Polo and Enchanting David Bowie.
And he's right.
A good editor reads a project from the perspective of the reader. They see where the writer became a bit too focused on their words, or lost their train of thought, or muddied the waters by getting things out of order.
As editor, you bring the message forward. You clarify it and polish it and make it shine.
A good editor also reads a project from the perspective of the business or publisher. They understand its purpose and make sure it can drive those outcomes.
Looking at it like this, copyeditors are mediators. They aim for a win-win-win, bridging the gaps between the writer, the reader, and the publisher.
The Copyediting Job
The copyeditor is an essential part of the writing process. Once the writer submits their work, the editor reviews it and prepares it for the next phase of the project — often, publication.
That may involve marking up the writing, asking the writer to add sections, moving things around, and even a bit of writing or research. The editor checks for plagiarism and verifies that all quotes and proof elements are properly cited.
They also make sure the project is well organized and easy to read. That means making sure the work has a logical flow, with no confusing tangents or gaps.
Generally, 10% of a project's words can be trimmed — and never missed. The challenge, of course, is knowing which words can be cut. (Hint: Think adverbs, adjectives, articles, and phrases that don't really say anything.)
As Truman Capote said, "I believe more in the scissors than I do in the pencil."
The copyeditor's job is to identify the unnecessary bits and gaps, and work with the writer to fix those issues.
What's Required to Succeed
You don't have to be the best writer to be a great editor. In fact, the most important skill for copyediting success isn't grammar. It's critical thinking.
You need to be able to see what the words really say. You need to be able to evaluate the flow of ideas and find stoppers and gaps that keep the message from shining through.
You also need an eye for detail. You need to be able to zoom out to see the overall structure and message of the project, and then zoom in to catch awkward phrases and words that miss the mark.
You need to know the mechanics of writing, including punctuation, spelling, capitalization, and grammar.
But just as important are the soft skills of copyediting. You need to be able to collaborate with the writer and the client. And at the end of the day, each should feel you made their jobs easier — and their work better.
The Opportunities Are Endless
Because most businesses are publishing in one way or another — their blog, newsletters, e-books, and marketing campaigns, for example — copyeditors have a lot of options.
You can hang your shingle as a freelance copyeditor, working with businesses and indie authors. Smaller companies often prefer to keep an editor on retainer than to hire someone full time. And book authors need a trusted copyeditor to help them get their book across the finish line.
Another option is to take a job as an in-house editor. If a company has a blog, you can bet they need a copyeditor to review and edit every article before it's uploaded to the website. Companies that run a lot of direct-response campaigns also need an editor to review their lead magnets, reports, and an array of marketing pieces.
But there's another opportunity that's a little closer to home. When you become a copyeditor, you become a master of the written word. And that affects your own writing for the better. Suddenly, your first drafts are cleaner and better. You're able to edit your own work and produce higher-quality projects for your clients. You become an in-demand writer and get paid better as a result.
Bottom Line
As a writer, you're likely aware of the importance of continually developing your craft. That includes grammar and style, but it also includes adjacent skills, such as copyediting.
The difference, of course, is that copyediting can take your writing career to new heights. Which means the question isn't should you learn copyediting. It's when will you start?
You can be the "secret weapon" behind great copywriters as a skilled copyeditor when you have the proper training. Check out our self-paced training resource, How to Use Copyediting for Career Advancement and Side Profit today!

The AWAI Method™ for Becoming a Skilled, In-Demand Copywriter
The AWAI Method™ combines the most up-to-date strategies, insights, and teaching methods with the tried-and-true copywriting fundamentals so you can take on ANY project — not just sales letters. Learn More »

Published: March 22, 2023