Why Writing for Local Clients Gives You the Home Field Advantage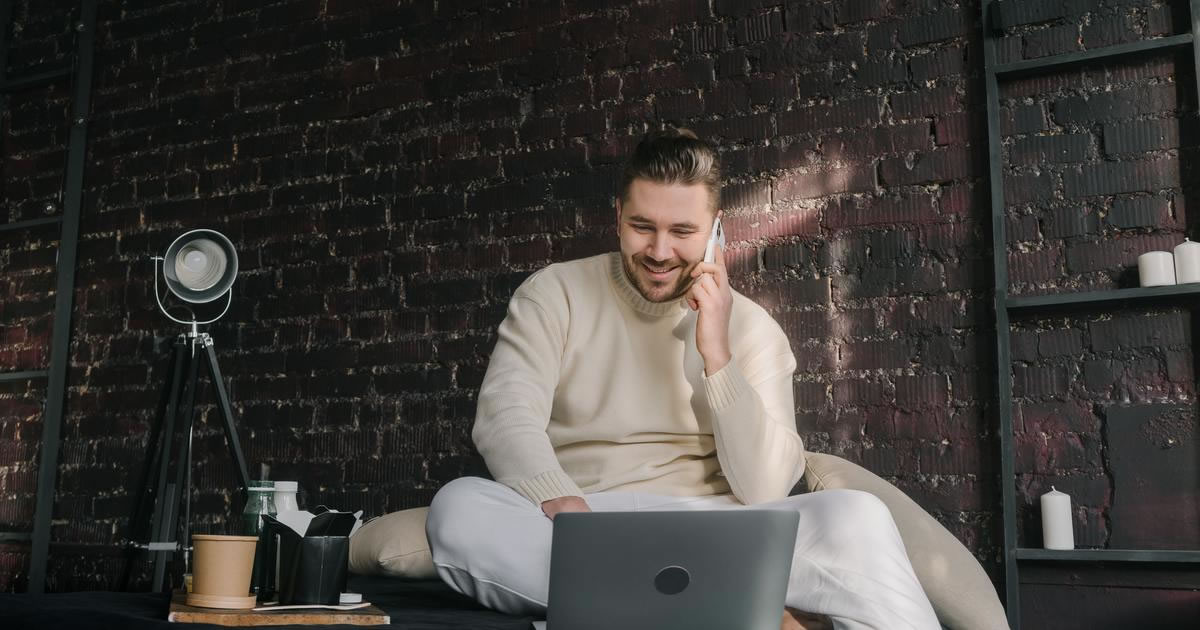 In most sports … whether high school, college, or professional, the local team has a competitive edge called the home field advantage.
Sometimes the home field advantage is created because the home team is comfortable playing in weather conditions that the visiting team doesn't usually experience.
For example, it's been reported that the average temperature for an NFL playoff game played at Lambeau Field in Green Bay, Wisconsin (home field of the Green Bay Packers) is 21.8 degrees Fahrenheit. Not many other NFL teams play in freezing temperatures.
And in fact, the coldest game in NFL history was held at Lambeau Field. The 1967 NFL Championship between the Packers and the Dallas Cowboys was dubbed "The Ice Bowl" because the game-time temperature was 13 degrees below zero with wind-chill at minus 48 degrees.
The home team Packers won that game.
Fan support can also be a factor in creating home field advantage.
Texas A&M has called Aggies football fans the "12th Man" since 1922 (there are 11 officially active players on the field at any given time in football). And the Seattle Seahawks retired jersey number 12 in honor of their massively supportive fans in 1984.
So what does this home field advantage have to do with writing for local clients?
These sports examples illustrate some of the benefits of starting local when you're a new — or even when you're an experienced — copywriter or content writer.
I've found that there are at least five ways local clients give you a competitive edge.
5 Benefits of Starting Local
1 – Writing for local clients gives you the home field advantage of knowing the local business climate. Because you're a part of the community, you know any special challenges local businesses are facing that someone outside of the local area might not recognize or appreciate.
2 – Local businesspeople like to support other local businesses when they can. As a copywriter or content writer, you're a local business! And in this case, proximity bias — the tendency to favor whatever is closest to you — can work in your favor.
3 – Being a fellow local businessperson can also give you a foot in the door … literally. When a company is local, you can walk into their office and ask to speak with decision makers face to face. It may be easy to ignore an email, but it's much harder to ignore someone showing up at your office.
4 – Living and working in the same area gives you an immediate "something in common" with local clients, too. Having something in common helps you build rapport faster and gives you a head start in building a good working relationship.
5 – Referrals are more likely when you're open to working for local clients as well. For most people, if they were to throw a big party, the majority of the people who would show up live in the same city or at least nearby. We go to church with other local people, volunteer with them, go to sports and other social events with them. Referrals can be a natural by-product of these local connections.
Local Business is More Than Mom-and-Pop
Just like it's always five o'clock somewhere, even huge mega corporations are "local" somewhere.
For example, Apple's local hometown is Cupertino, California. Amazon's corporate headquarters is in Seattle, Washington. And Omaha, Nebraska is home to Berkshire Hathaway.
You may not share your local town with a business giant, and you don't need to. The real local gold for most writers is found in the small-to-medium-sized business (SMB), not the huge corporations, anyway.
Small businesses are typically defined as having under 100 employees. Medium-sized is under 1,000 employees. Annual revenues for SMBs are generally $5-$10 million.
Here are a few examples of local SMBs:
CPA firms
Legal firms
Insurance brokers
Automotive (sales, service, repair, customization, body shops, tire shops, etc.)
Construction
Events (venues, planning, vendors, etc.)
Gyms
Retail
Restaurants
Home Services (HVAC, pest control, yard care, house cleaning, pool service, carpet cleaning, etc.)
Healthcare practices (doctors, dentists, chiropractors, urgent care, clinics, etc.)
Real Estate agencies
Property Management firms
Of course there are many more. Driving around your town will allow you to just scratch the surface, because many local corporations don't have a big physical local presence. At least until you know where to look.
Where do you find these local business gems?
You find local business leaders in chambers of commerce, local service clubs, and serving various community organizations. You find them mentioned in local business publications and listed as members in local BBB membership rosters as well as other networking groups.
And don't automatically write off the local family mom-and-pop businesses!
McDonald's started as a family business between brothers in San Bernardino, California. Walmart started as a Walton's 5&10 general store in Bentonville, Arkansas. Whole Foods began as SaferWay in Austin, Texas.
Just to name a few.
So, now that you can identify and find some of these local businesses, what are some good starter projects to consider offering to help them with?
5 Starter Projects for Local Clients
The best starter projects are those that pose low risk but have the potential to deliver big results for these local businesses. Some projects that fit this description include:
1 – Website Content Audit to identify opportunities to update and improve their website content for better results.
2 – Email Marketing, specifically emails to invite inactive customers back into the business or to announce something new.
3 – E-Newsletters to stay top of mind with clients, customers, and patients and to increase retention.
4 – Blogs to provide the content prospects and customers look for to get answers to questions at various phases of the buying process.
5 – Website Content Update to pages like the About Us page and others to make the messaging relevant to the current post-pandemic social and economic climate.
Each of these projects represents a low level of initial commitment but can lead to ongoing relationships and bigger fees as time goes by.
Buy Local — Write Local
Just as local, home field advantage is real in sports, it's real in business, too. The Buy Local movement continues to thrive, making Write Local a smart strategy for starting your writer's life.
And beyond being smart, it can be satisfying to know that you're helping to support your very own local community of friends, neighbors, and fellow businesspeople.
Local clients are out there waiting for you, and they're right in your own backyard. Claim your home field advantage and start writing local.

The AWAI Method™ for Becoming a Skilled, In-Demand Copywriter
The AWAI Method™ combines the most up-to-date strategies, insights, and teaching methods with the tried-and-true copywriting fundamentals so you can take on ANY project — not just sales letters. Learn More »

Published: September 9, 2022