Living the Writer's Life: Bernie Boyd
Avid Runner Uses AWAI Training as Gateway to a Career in Project Management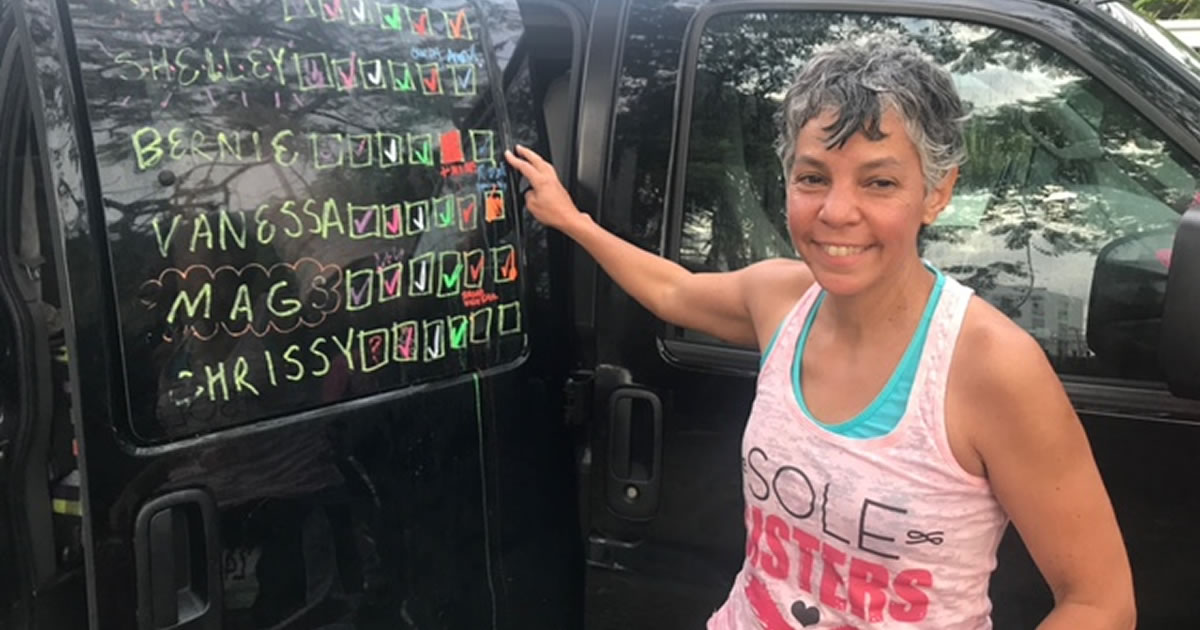 Bernie after completing her sixth and final leg of a 200ish-mile relay race in Florida.
Not everyone who joins AWAI ends up staying in copywriting. For many, this experience becomes a gateway to other opportunities they never expected to find. That's what happened for Bernie Boyd. She started with AWAI in 2018 and eventually discovered her true passion as a project manager. It just so happened that one of her biggest clients for years was a community run by A-list copywriter Marcella Allison. Enjoy Bernie's story …
Can you share a bit of your background?
I started out as a project manager in the corporate world. I was looking for something to do on the side that could eventually fund my semi-retirement. I found AWAI and decided to take the plunge in November of 2018 and make a go of copywriting as my main source of income.
Earlier that year, I had gone to AWAI Bootcamp and discovered Marcella Allison's Titanides group (which later became the Mentoress Collective) at the job fair. In January of 2019, Marcella and her then partner Jen Adams convinced me to work with them as their project manager.
Working with them, I realized that my superpowers were in project management, not copywriting, and that brings me to today … using my project management skills to help owners of small to medium-sized businesses, like copywriters, stay focused on the big picture instead of getting bogged down in the details.
As a project manager, on a high level, I plan, schedule, and track work that needs to get done. It's the PM's job to make sure things get done when they are supposed to get done to meet the business owner's objectives and goals.
What lessons did you take away from your work with Marcella Allison and the Mentoress Collective?
It was a great experience working with Marcella and the Mentoress Collective. Everyone knows Marcella is a compassionate and generous woman, and those traits were showered over her team as well.
My biggest lessons were all about learning what it takes to run a small business. Since I also managed the daily operations, I was involved in all the processes around email marketing, finances, customer support, document storage, and so much more. So I gained a ton of knowledge about all the things it takes behind the scenes to keep a business running.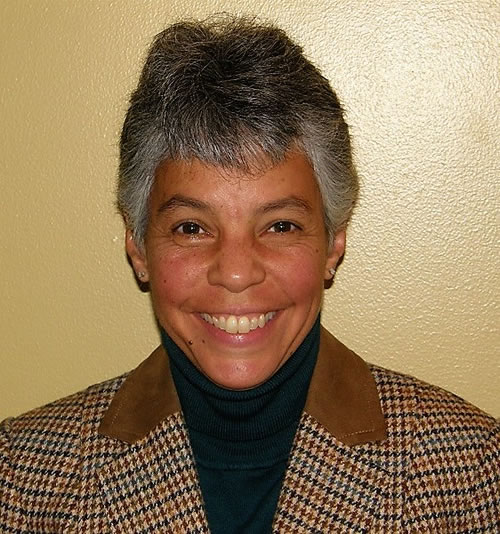 Bernie Boyd helps manage
business projects
and operations.
Let's talk about teamwork. How do you keep teams working smoothly and in harmony?
I think the key to keeping teams working smoothly is communication from start to finish. At the Mentoress Collective, we involved the team in the initial planning stages of our projects so they knew the goals, and so they could contribute ideas on how to reach those goals. Everyone needs to be in the loop.
I also did my best, though it was not always easy, to monitor how many tasks were assigned to individual team members and how close their due dates were. Until I got to know each team member, I would get their input on scheduling due dates for different tasks so they wouldn't be overloaded. So, again, a lot of it is about communication.
How does this work complement your lifestyle?
I am analytical and detail-oriented by nature. I also like figuring things out and solving problems. Project and operations management is a good fit for these interests. I also don't like to be in the spotlight very often (unless I place in my age group in a half-marathon!).
Can you give us a glimpse into your typical workday?
My typical workday includes a morning run or an afternoon walk, depending upon the day and the weather. My first meal is usually a smoothie. I work a few hours in the morning on the tasks that require the most concentration and focus. This might be anything from setting up a new product in Thrivecart to setting up a new project plan in ClickUp, or setting up automations in ActiveCampaign, or handling the customer support inbox.
I always take a lunch break. I go back to work for a few more hours (okay, sometimes several hours, depending on what's going on) and work on things like tracking down work that needs to be done or is overdue, reviewing emails, minor website updates, and a myriad of other small tasks that keep a business running. Then dinner and Netflix and/or reading before heading to bed.
Bernie's Living The Writer's Life story was originally published in Barefoot Writer. To learn more about how you can start living your dream writer's life too, click here.
What help do you need to move forward with your version of the writer's life? Let us know in the comments below so we can help guide you in the right direction.

The Barefoot Writer
Discover a lucrative style of writing that will give you as much freedom as you can have while earning a great income at the same time. Learn More »

Published: July 23, 2022