These In-Demand Projects Pay
$3,000 up to $5,000 or More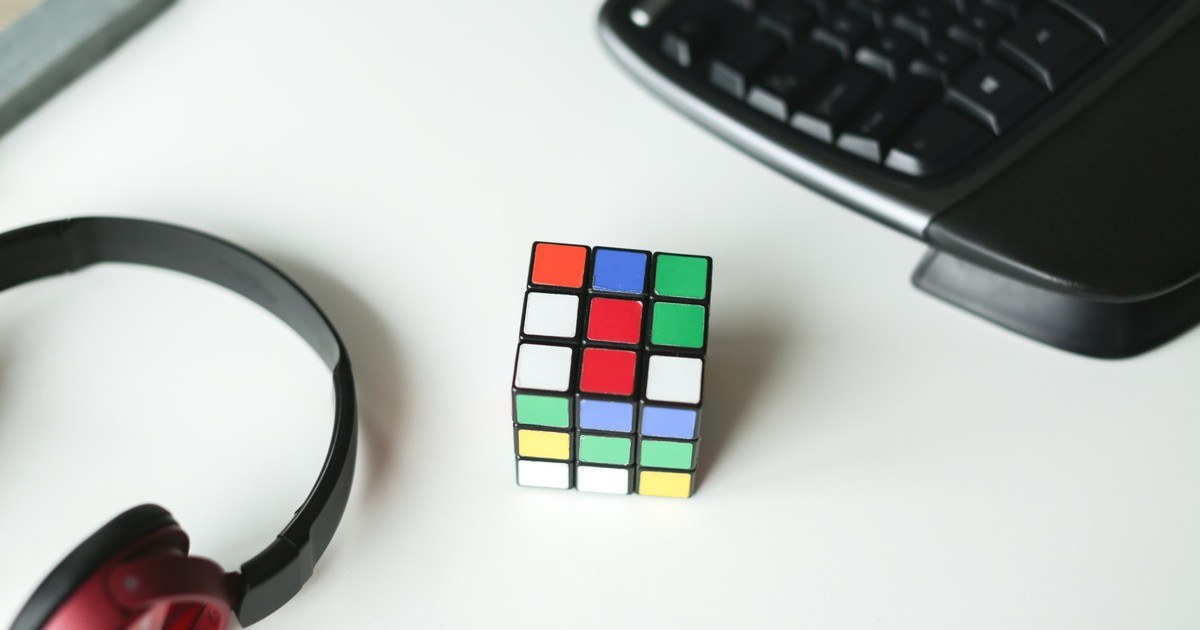 In any kind of industry, there's always a fad that generates a lot of buzz.
Sometimes those fads come and go — but then there are those that stick around for years and become part of the worldwide pop culture lexicon.
For instance, do you remember the Rubik's Cube?
It's a 3D puzzle made up of six sides, each containing nine squares. The squares are solid colors: white, red, blue, orange, green, and yellow. To solve the puzzle, the user has to arrange the colored squares so each side contains only one color.
Mathematicians have calculated there are over 43,252,003,274,489,856,000 ways to arrange the squares but just one of those combinations is correct.
The square's inventor, Erno Rubik wasn't even sure the puzzle could be solved. Rubik is a Hungarian architecture professor and sculptor who invented the puzzle in 1974.
And it took him one month to finally get the right combination. When Rubik did it, after weeks of frustration, he was overcome by a great sense of accomplishment and utter relief.
Lots of people know that feeling of frustration. In fact, his puzzle has sold more than 350 million units worldwide.
There are even competitions to see who can solve it the quickest. The reigning puzzle solver is Yusheng Du with a record-setting 3.476 seconds back in 2018.
Heck, the "Cube" is so popular that 17-year-old Ethan Jan showed off his skill and dexterity on America's Got Talent by solving the puzzle while juggling. Yes, juggling.
The Rubik's Cube could go down in history as one of those trends that gets better with time.
It's similar to writing for the Web.
Even though online advertising and marketing has been around since the 1990s, it's experienced record-like growth.
Businesses in almost every industry still use it as one of their main channels for bringing on more customers and sales.
In fact, according to WordStream, global digital advertising and marketing is expected to reach $786.2 billion by 2026. And they also found that 63% of businesses have increased their digital marketing budgets in the past year alone.
Makes sense. After all, the pandemic prompted "The Leap" — where the kind of e-commerce growth we would expect over the next 10 years happened in just 90 days — and online activity has continued to expand rapidly since then.
What does all this mean for you?
The opportunity to make great money as a web copywriter.
That's because the projects you'll take on pay huge fees. For instance, you might be asked to write a homepage copy for which you could charge up to $4,000. Or maybe your client wants you to write a series of emails where you could charge as much as $3,500. Or maybe your client needs lead-generation pages written, and for this you can charge up to $5,000.
These aren't pie-in-the-sky numbers either. These are fees clients are willing to pay out for well-trained, knowledgeable web copywriters.
And when it comes to finding clients … they are everywhere.
Even small businesses need web copywriters. The average local business puts 5%-10% of its revenue toward digital marketing budgets and larger businesses allocate at least 14%.
But here's the thing. While businesses are putting more money into their digital marketing budgets, they aren't finding enough trained writers.
That's why there's no better time than right now to be trained as a web copywriter.
And to help you understand how to write the many online projects clients need these days, AWAI has put together a mentoring program designed to teach you everything you need to know in just 12 weeks.
Led by digital marketing expert Nick Usborne, he's going to take you by the hand and show you how to identify clients … how to talk to them or get them to come to you … and how to get the fees you want and deserve.
Even better: As his Digital Copywriting Apprentice, you'll discover how just a few clients can mean steady, ongoing work. And hand you a predictable income you can count on, month after month.
You can check out the details of his program here.

The AWAI Method™ for Becoming a Skilled, In-Demand Copywriter
The AWAI Method™ combines the most up-to-date strategies, insights, and teaching methods with the tried-and-true copywriting fundamentals so you can take on ANY project — not just sales letters. Learn More »

Published: July 25, 2022