A Ground Floor Opportunity for
Writers in a $30 Trillion-a-Year Space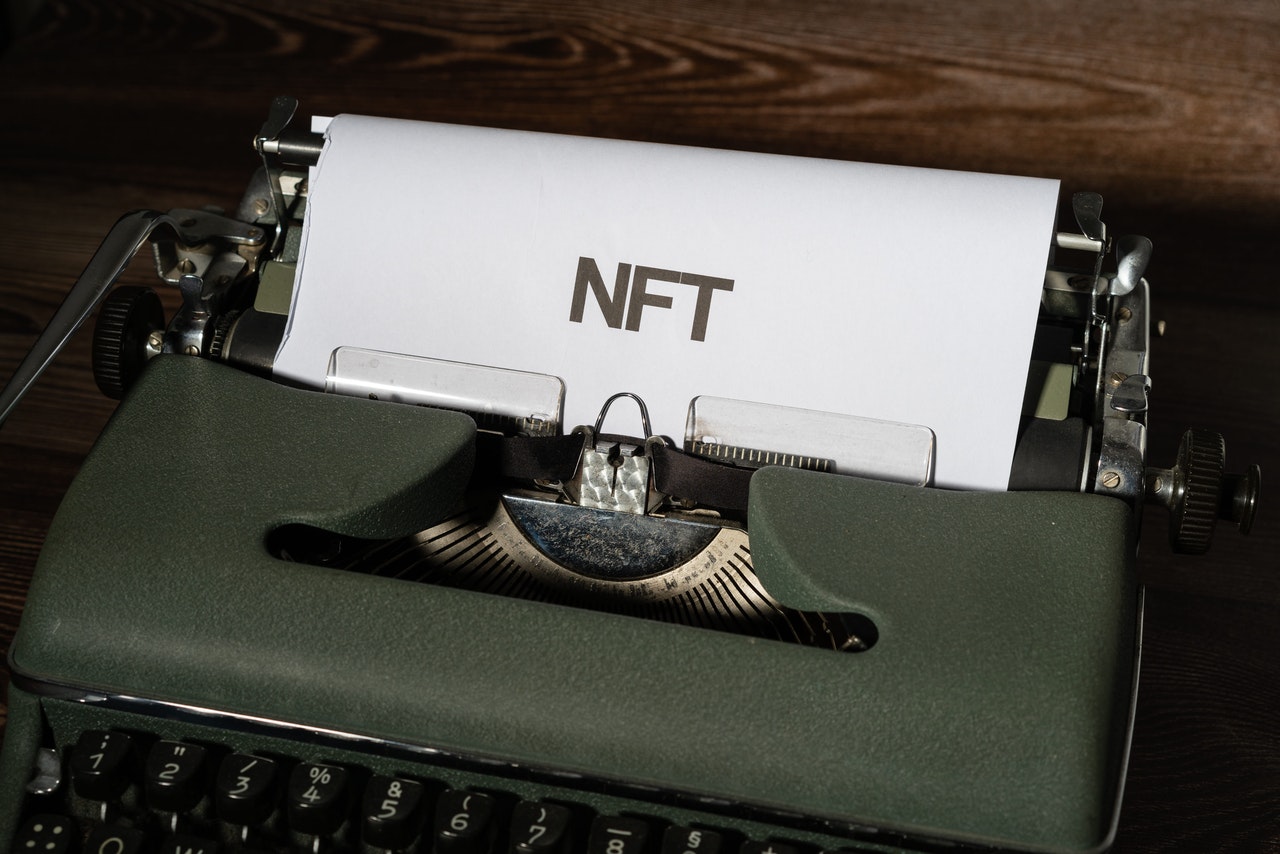 It sounds like something out of science fiction or even a fairy tale but make no mistake, NFTs are everywhere these days.
An NFT — a Non-Fungible Token — is a digital asset that represents a real-world object like art, music, in-game video items, tickets to an event, and more. It's a token of ownership — giving the owner rights to something such as a piece of digital media, like artwork, video clips, or a photograph, GIF, or meme.
Each NFT is entirely unique. One of a kind. It can't be replaced.
And while NFTs have been around since 2014, they are starting to gain in popularity.
For instance, a recent Forbes article says the market for NFTs was worth $41 billion last year alone. That number is expected to get even bigger, with some experts saying it could reach $80 billion by 2025.
One artist who knows the value of NFTs is Mike Winkelmann.
Known throughout the industry by his nickname, Beeple, and a digital artist and animator by trade, Mike created a collage of 5,000 individual images and titled it Everydays: The First 5,000 Days.
Here's what makes Mike's story so fascinating: It took him 13 years to make the digital masterpiece because he put up one image a day.
And his story gets even better … his digital creation recently sold for $69.3 million at Christie's Auction House.
Beeple's collage is the third most expensive artwork by a living artist sold at auction. The other two are David Hockney, whose acrylic-on-canvas pop art painting Portrait of an Artist fetched $90.3 million in 2018, and Jeff Koons, whose stainless-steel sculpture, Rabbit, sold for $91.1 million in 2019.
Remember, we're talking about artwork sold while the artist was still alive. Other notable paintings that sold for higher numbers were done by an artist who died before their artwork went on sale.
We're talking about well-known artists such as Claude Monet, whose Meules painting sold for $110.7 million, Pablo Picasso's Young Girl with a Flower Basket, which sold at auction for $115 million, and Gustav Klimt's The Woman in Gold, which went for $135 million.
Yet Mike's digital creation is just one example of a high-value NFT. Jack Dorsey, co-founder of the social media platform Twitter, turned his very first tweet into an NFT.
He then sold it for $2.9 million, donating the funds to charity.
These examples show just how important NFTs have become to art investors. In fact, Mike's digital artwork was bought by Vignesh Sundaresan, a cryptocurrency investor who surprised everyone not because he made the purchase but instead for what he plans to do with it.
And I'll tell you what that is in just a moment, but for now, let's talk about why NFTs matter to you, Dear Copywriter.
They're part of the newest opportunity in writing for the Web, or Web3.
And Web3 promises to usher in some BIG changes. In fact, the NASDAQ estimates Web3 will soon be a $30 trillion-a-year space.
As a Web3 writer, you'll write captivating content and copy that will pique a prospect's interests immediately.
It's web copy that got Vignesh interested in Mike's artwork. You see, with NFT copywriting, it's all about the right messaging. If your message isn't right, people won't buy.
And just as with all good copy and content, getting that message right is a matter of knowing your target audience. When you know how to speak directly to that audience using the right words and phrases, you'll be able to motivate them to take action.
Today that's one of the driving factors in writing for the Web. But of course, having in-depth knowledge of NFTs makes a difference too.
That's where web writing expert Nick Usborne steps in. He's been a pioneer in the world of web copywriting since its inception, going back to the 1990s. And now he's leading the charge for the next generation of digital copywriters to enter this vast, brand-new space of NFTs, cryptocurrencies, the metaverse, and everything that encompasses Web3.
As Nick recently wrote, "Nowadays, the Web has become an open infrastructure which creates new opportunities for developers, creators, and users."
Those opportunities are almost limitless. Consider that over 1,000 new NFT projects are being launched each week … over 50,000 projects a year.
All these new projects need either a whole new website, or the addition of pages to an existing website. And that's just new NFT project launches. We haven't talked about all the traditional companies that are looking to add NFTs to their offerings. (Think Microsoft, Amazon, Disney, Nike, Samsung, McDonald's, Facebook, Walmart, JPMorgan Chase, and more.)
Plus, there's social media, email marketing, press releases, blog posts, and so much more.
In other words, this is a whole new industry, a whole new category. And again, it's forecasted to be a $30 trillion-a-year space.
As a writer, you can bring all your existing skills into this space. Nick is going to help you do just that with the brand-new, live coaching program he's put together.
It's designed to get you up and writing for NFTs and Web3 in just five short weeks. You can get all the details here.
So what plans does Vignesh have for Mike Winkelmann's digital artwork? Well, he wants to share it with everyone. That's right, you can download a copy of Everydays: The First 5,000 Days and have it pop up on your computer anytime.
Part of Vignesh's motivation for sharing is to bring attention to the NFT market, but also to help digital creators and artists. As he explains, "What NFTs do, instead of giving the importance to that copy of the file, it kind of gives importance to something else big … the idea that some person supported an artist at some time and this was the memorabilia."

The AWAI Method™ for Becoming a Skilled, In-Demand Copywriter
The AWAI Method™ combines the most up-to-date strategies, insights, and teaching methods with the tried-and-true copywriting fundamentals so you can take on ANY project — not just sales letters. Learn More »

Published: June 13, 2022