A Way for Writers to Charge Anywhere from $100 to $2,000 and Up per Project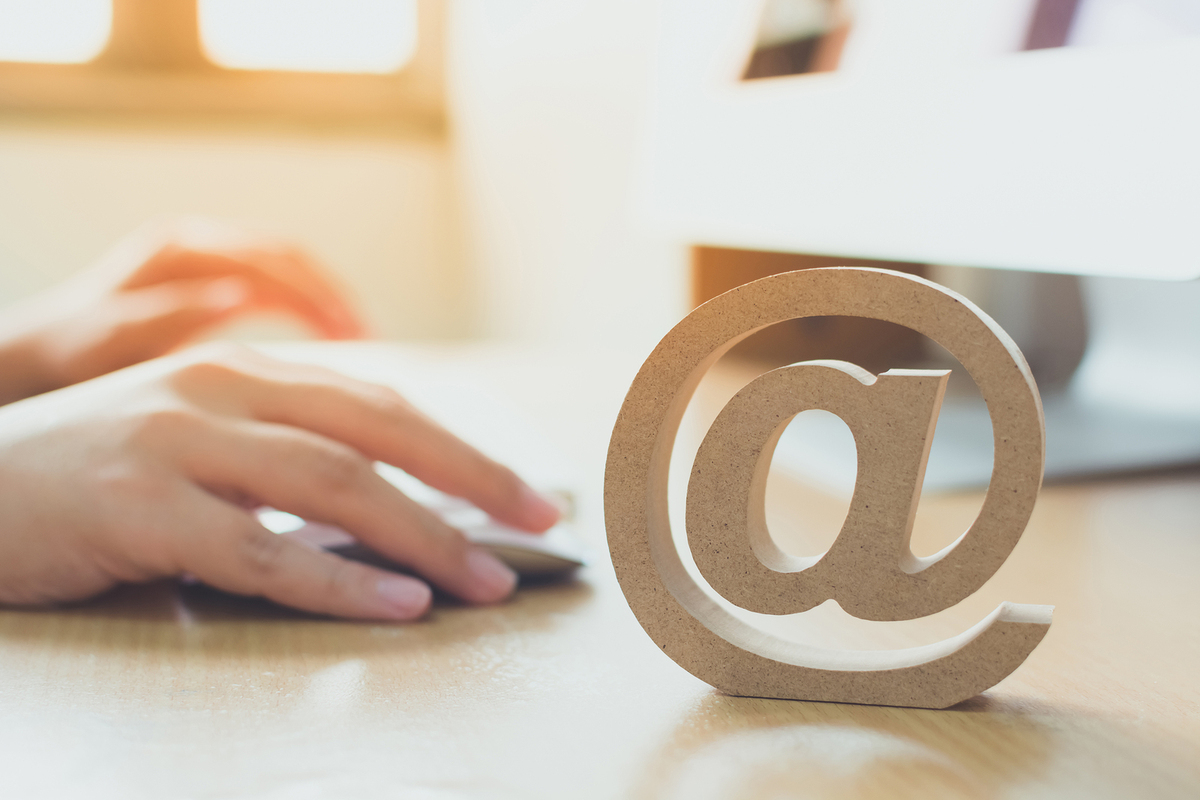 Let me tell you about a little symbol with an extremely long history … one that dates back to the 12th century.
Surprising that it's still being used today — to the tune of 333.2 billion times daily.
I'm talking about the number of emails that have been sent so far this year.
According to U.K.-based software firm Techjury, the number of emails in circulation is expected to reach 376.4 billion by 2025. That's a rapid 11% growth in just three years.
But here's the thing. Regardless of where those emails are coming from or going to, they all share one thing in common … the amphora (also known as the arroba or arobase), or what we commonly refer to as the "at symbol" or @.
The at sign is what separates the name of the user from that user's internet address. The symbol can be traced back to Bulgaria, where it was first used for the word "amin" (amen).
A variation of the symbol shows up again in the 14th century in Spain. It was found on the ship Taula de Ariza's registry, in reference to a shipment of wheat it was carrying from Castile to Aragon.
The full use of the at symbol didn't show up again until 1536. And it was found in a letter written by a Florentine merchant, Francesco Lapi. Lapi used the amphora symbol to describe the amount of wine stored in large clay jars.
The amphora's history continues into the 16th century, but this time it was used to denote the average load a donkey could carry (roughly 32 pounds).
The term was later adopted by Portuguese and Spanish merchants, where it was used as a way for farmers to measure the weight of pigs and other agricultural products.
But then the amphora faded from history for several centuries … almost three hundred years of not being seen or used.
In fact, it wasn't until 1971 that it would be part of our everyday use for emails. In that year, computer engineer Ray Tomlinson was implementing his own version of a little program called SNDMSG.
SNDMSG ran on the TENEX operating system and was essentially an electronic mail system capable of sending messages from one user to another on the same computer.
However, Tomlinson had to decide how to designate that a message should be sent to another computer on the network, rather than a local account. He needed something that was easy to remember yet would not be confusing.
As he glanced over the keyboard, Tomlinson asked himself, "What can I choose here that won't be confused with a username?"
So in a brilliant move, repurposing a symbol that had been standard on keyboards but rarely used, he designated @ as a substitute for the complicated programming language specifying a message's destination.
And that, Dear Copywriter, is why anyone who uses email has the @ symbol as part of their email address.
But what does this history lesson about the amphora sign have to do with your copywriting career?
Well, it's all about emails. While marketers continue to put a lot of emphasis on webinars and video campaigns in these post-pandemic days, email is still one of the most effective messaging channels.
In fact, email generates at least $38 for every $1 spent, which is an astounding 3,800% Return on Investment, making it one of the most effective options available to marketers.
And it's because of how much money emails generate that companies are willing to pay huge fees to writers who know how to write them. And marketers don't just need one email, they need many!
This means email writers are in "hot" demand. And depending on what clients you land and the projects you take on, you could potentially end up with a $2,000 … $3,000 … or even a $5,000 retainer.
The plain and simple truth is, when it comes to launching your freelance writing career and getting paid to write in the shortest time possible, writing email copy gives you every possible advantage, such as:
Easy to learn. You could realistically learn how to write email copy and how to set up entire email marketing campaigns in just a few short weeks.
You can write them fast. Typically, writing a single email may take an hour or two. The more of them you write, the quicker you'll get. It's possible to write a single email in as little as 30 minutes.
Plenty of work. Emails are the cheapest and most effective way to stay in touch with past, present, and future customers. Any business that is serious about making more money will email their customers on a regular basis — usually daily.
Short writing projects. Most emails are only 250-500 words, making them quick projects to start and finish!
Better-than-average pay. Even if you are new to writing email copy, you could realistically charge $100, $300, $750, even $1,250 or more per email you write, depending on its intention. The closer you are to the sale, the more money you'll typically charge.
Fees add up quickly. Most potential clients will need anywhere from 3-10 emails at a time. Depending on how much you're charging, those fees can really add up!
Companies need writers who know how to write compelling emails. I'm talking about emails that prompt customers to take action whether it's picking up the phone to find out more about a company's products and services or hitting the buy button.
Good thing AWAI has a LIVE mentoring program that teaches you everything you need to know about writing emails for a living. And the writer who heads up this online training program is none other than our very own email expert, Guillermo Rubio.
Around here, we call him "G."
And for the past several years, G's been quietly writing winning copy for some of the top direct-response companies around, including Money Map Press, Weiss Research, International Living, and (you guessed it) AWAI.
His email marketing skills have produced some amazing results. For example, just one email campaign he wrote helped bring in $1.2 million in just 35 days for one of his clients.
And he's made his clients up to $173,709 in a single day — by writing a SINGLE email!
His track record of success doesn't end there either. He's written email campaigns for AWAI that have broken records and produced some of the biggest results we've ever seen.
And in exchange for those successful email campaigns, G has been able to earn six-figures per year just from the retainer fees he gets from clients.
You can learn more about G and his live training program here.
The reason G is sharing with you the strategies he's developed for writing winning emails is because he wants to transform you into a high-paid copywriter — in a very short time frame, so you can start earning money fast.
By the time you're done training with G, you will have ALL the knowledge you need to go out and land clients as an Email Marketing Specialist.
G's training program is one of our most popular with AWAI members, so if you want to learn his techniques in just five short weeks, you'll want to be sure to reserve your spot as soon as possible. You can do that here.

The AWAI Method™ for Becoming a Skilled, In-Demand Copywriter
The AWAI Method™ combines the most up-to-date strategies, insights, and teaching methods with the tried-and-true copywriting fundamentals so you can take on ANY project — not just sales letters. Learn More »

Published: April 4, 2022