Write Short Bursts of Copy and Make as Much as $92,000 a Year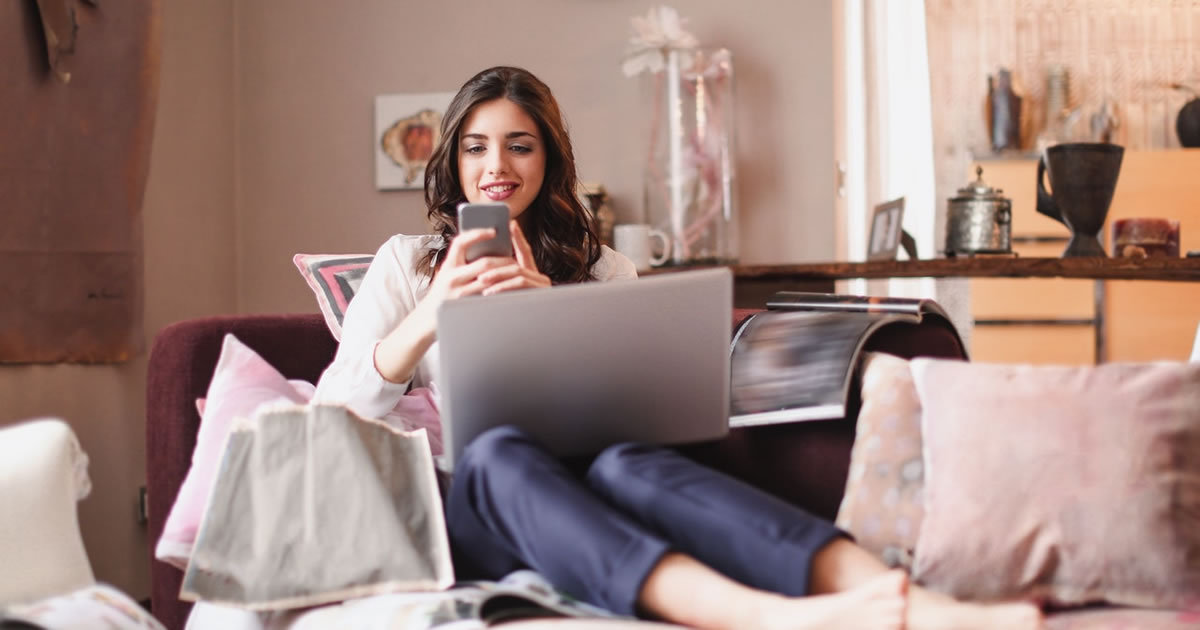 It doesn't matter whether a client is big or small …
It doesn't matter whether that client sells laundry detergent or cashmere sweaters … cleaning services or industrial lawn mowers …
What matters is how a potential customer feels the moment they visit a company's website. Your client's website is a place they can showcase their personality and how much they care about their customers.
These days, when a customer visits a website, it's all about a positive user experience … even if they don't realize it …
Which means that EVERY business can benefit from the help of a UX copywriter.
And for you, Dear Copywriter, that means clients are easy to find.
Not only can you find clients just about everywhere you look, but the kind of writing you'll do is lots of fun and the projects take only a few hours of your time.
That's because UX copywriting is about writing short bursts of copy. But we're talking short bursts of copy that pack a big punch.
What happens when you learn to write UX copy is that you become an advocate for your client's base of customers.
Writing UX copy changes how you see the end customer because you think about their goals and the benefits they'll gain when they visit your client's website and make a purchase.
Examples of places you'll find UX copywriting and content are on:
Page titles
Page headings (and headlines)
Taglines
Email subject lines
Summaries, decks
Hints, tips, explainers
FAQs
Order pages
And much more
And while UX copy is short in length, the words you choose make a big difference to your client's bottom line.
That's because the Return on Investment (ROI) of UX is huge. How much of a return are we talking about?
Well, when ESPN.com implemented UX changes suggested by their online readers, they saw a 35% boost in revenue.
Airbnb, who focused on UX from the very beginning, has consistently grown their revenue by more than $1 billion year after year.
Nike increased their yearly revenue by more than $8.8 billion after they began implementing UX redesign efforts.
In fact, according to Forrester Research, on average, the ROI for UX is a $100 to $1!
That means that for every dollar companies put toward improving their UX, they get an average return of $100 in sales!
That's a 9,900% Return on Investment … almost immediately!
That's also why clients can afford to pay you handsome fees as their go-to UX writer.
ZipRecruiter found that the average salary for a UX copywriter is $92,888 a year. Keep in mind, we're talking about making close to a six-figure income writing short bits of copy.
Copy you could probably knock out in an hour. And since all clients need UX copy, you can write for any type of business that sparks your interest.
What you'll also find with UX writing is that your client base is almost never ending. A recent study by Experience Dynamics research group found that more than 84% of businesses are planning to increase their focus on user experience.
That translates into a record-breaking surge for UX writing. Which is why adding those two letters, UX, into a client conversation can act as the clincher for all kinds of fun, creative writing gigs.
The day is coming — and it's a lot sooner than most people think — when ALL copywriting will be UX copywriting. It's becoming the standard for every business to write its copy with the user in mind. Which means the demand for trained UX copywriters will skyrocket.
I could go on and on about the value of UX copywriting, but I'll let you get all the details in a new training program AWAI has put together with the help of our very own UX expert Heather Robson. (Check it out here.)
Heather has worked with a number of companies and clients on their content marketing and online marketing strategies, including writing for the Web. She's been writing UX copy full-time since 2003 — long before it became trendy — or before it really even had a name.
She's so good — and so trusted — that even heavyweight copywriters and marketers like Brian Clark, Nick Usborne, and Ann Handley have hired her to write UX copy for their businesses!
Heather also serves as Managing Editor of Wealthy Web Writer. You can learn more about Heather and the program she's put together right here.

The AWAI Method™ for Becoming a Skilled, In-Demand Copywriter
The AWAI Method™ combines the most up-to-date strategies, insights, and teaching methods with the tried-and-true copywriting fundamentals so you can take on ANY project — not just sales letters. Learn More »

Published: March 21, 2022