How This Single Decision Could Speed Up Your Earning Power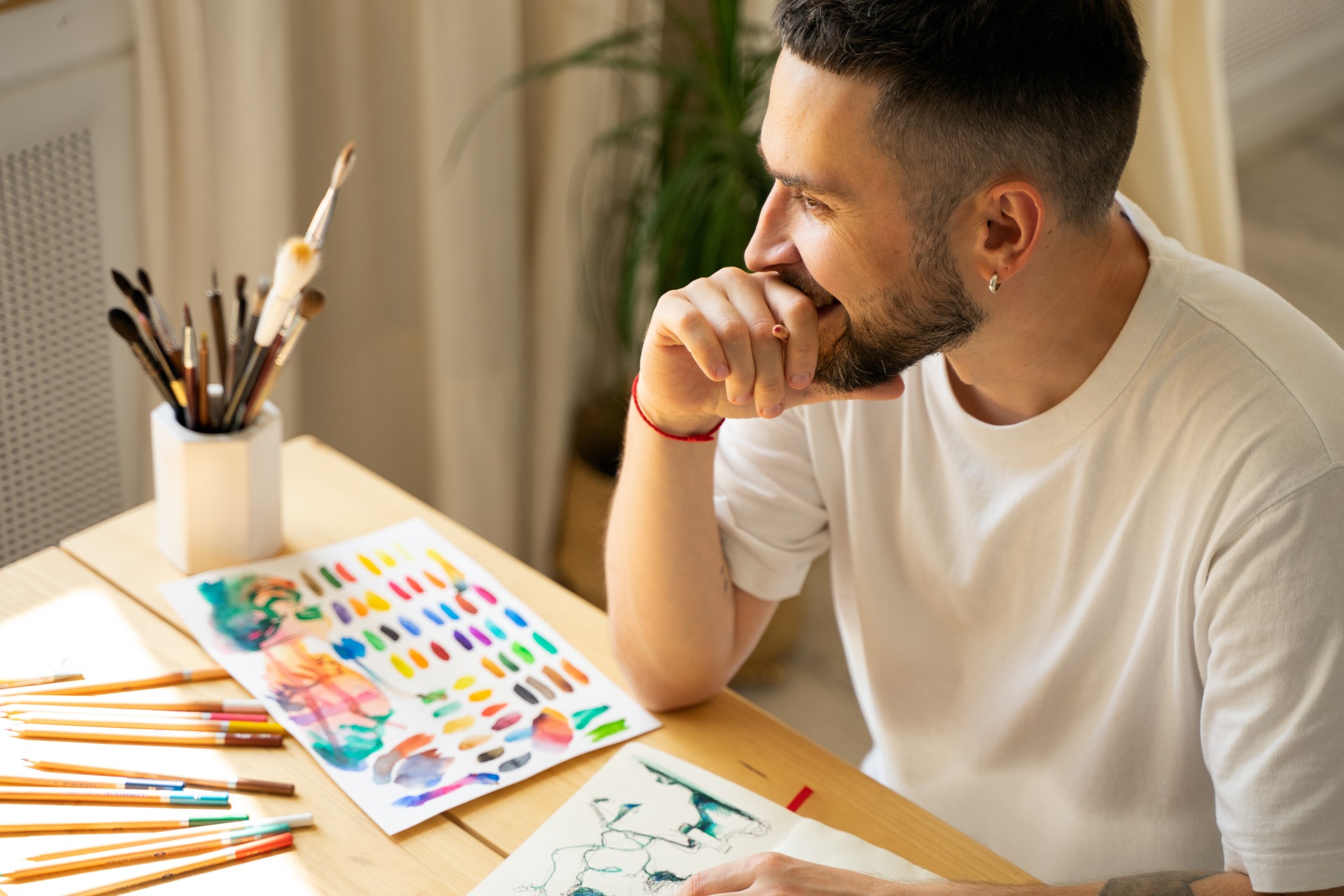 It stood as the control for 15 years.
And in that time, no other sales letter brought in more new subscriptions than the one Ed McLean wrote.
His letter for Newsweek magazine is a "Hall of Famer" and was mailed to over 150 million people during its 15-year reign.
While you might recognize his name as a legendary copywriter, here's what few people realize … Ed wasn't an overnight success.
A lot of newbie writers who decide to take up the art of copywriting think that the "A-list" writers earn their six-figure salaries quickly.
But it doesn't happen that way. It's only through months and years of persistence, willingness to learn, and surrounding themselves with like-minded people that their careers eventually take off.
Take Ed as an example. He spent his early years in New Orleans selling pots and pans door-to-door. Then in 1947, he made the decision to move to New York to pursue his dream job of being a cartoonist.
While in New York, he took whatever jobs he could get to put food on the table and pay rent while giving himself time to work on his cartoons. But one day while walking to one of his day-jobs, a dog bit him on the ankle.
Oddly or coincidentally, just two weeks later another dog bit him on the same ankle. Ed had enough.
He started writing for the Radio Advertising Bureau and Sky Publishing (a publisher of True Detective magazines). And in 1959, McLean wangled himself an interview at Newsweek.
He stretched the truth in an interview when he told the interviewer he had been a reporter in New Orleans.
That man, Red Dembner, then president of Red Dembner Enterprises Corporation, which published magazines such as Newsweek, was looking for a direct-mail copywriter.
Dembner found McLean interesting and gave him a few sample writing tasks to see if he could indeed take on copywriting projects.
Ed wrote four pieces over the weekend, took them in on Monday — and got the job. Under Dembner's guidance and mentoring, Ed McLean became a master of long-form sales letters.
He wrote a total of more than 9,000 direct mailings, print ads, radio spots, and inserts. His copy sold more than one billion dollars' worth of products and services.
In many ways, you could say his career success came down to a single decision … following his dream by moving to New York. If he hadn't done that, he wouldn't have met Red Dembner.
And he wouldn't have had the chance to try his hand at copywriting. But once he got the opportunity, Ed kept at it, learning everything he could from Mr. Dembner.
One valuable lesson Ed learned was how important it was to talk directly to your reader. In fact, in the letter he wrote for Newsweek, Ed repeated the magic word YOU 58 times.
That's just one of many tips you can learn when you join AWAI's Circle of Success. But you'll also learn the many ways to advance your career.
Of making the decision to join Circle of Success, member Tim Geiger says,
"COS is one of the best investments I've ever made in my career and professional development — right up there at the top of the list with attending law school! I don't think anyone serious about a career as a copywriter can make a bad investment or go wrong with the investment in COS!! In addition to the guided learning and development, COS opens doors to industry connections and insiders who are invaluable to any aspiring or up-and-coming copywriter's success."
The resources you'll find when you join COS are designed specifically to help you go from newbie to business superstar. Circle of Success member Sharlet Brennan says,
"I don't know where my business would be without AWAI. The Circle of Success Resource Library made all the difference. I went from offering one service my clients didn't need any more to offering many services they can't get enough of. And I'm loving it!!"
Now, I could easily go on and on sharing more stories with you of COS members. But the point I want to make is that their success didn't come down to a matter of luck or coincidence.
It came from making the deliberate decision to join Circle of Success, which had a profound impact on their freelance writing careers.
And it could easily do the same for your career. That's why I'm urging you to take a look for yourself to see what it's all about, which you can do here.

The AWAI Method™ for Becoming a Skilled, In-Demand Copywriter
The AWAI Method™ combines the most up-to-date strategies, insights, and teaching methods with the tried-and-true copywriting fundamentals so you can take on ANY project — not just sales letters. Learn More »

Published: March 28, 2022