What Freelance Writers Need to Know About Emails in 2022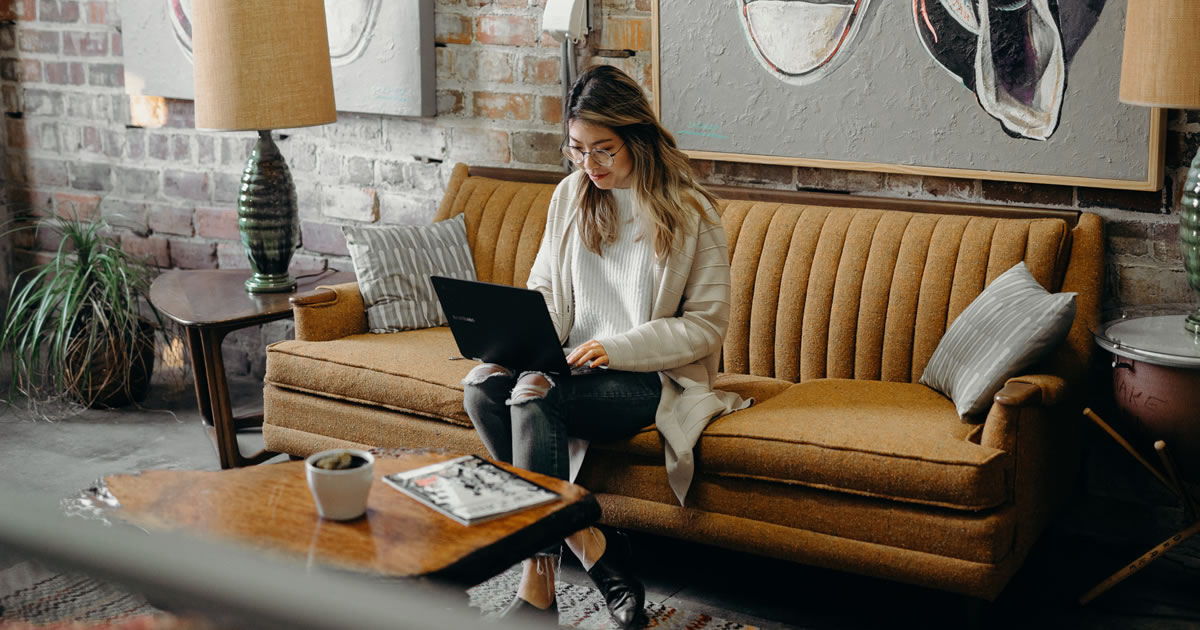 In 1971, computer programmer Ray Tomlinson created a revolutionary electronic network that connected digital messages to a sender's address, which also made him the first person to send an email.
Half a century later, over 4.3 billion daily email users send 306 billion emails every day.
Personal emails, business emails, spam emails … and marketing emails.
Those marketing emails have made a huge difference in a company's bottom line. For every $1 spent, emails return around $42 in sales according to Oblero.
That's why companies continue to invest in email marketing … despite ever-increasing competition from other channels such as social media.
Email marketing consistently has the highest ROI of any marketing channel, including all the social media channels. Smart marketers know this.
They also know how important email is to developing connections with prospects and customers. Email provides a unique personal touch which other marketing channels simply can't match.
In fact we saw an explosion in emails as the global pandemic forced companies to move their marketing efforts online. This provided massive opportunities for copywriters in digital marketing.
Now as we move through 2022, companies need professional writers who understand email marketing more than ever. Online competition for sales is at an all-time high.
According to Statista, global email marketing is a massive market … $7.5 billion in 2020, and is expected to explode to nearly $18 billion by 2027.
So, the opportunity for trained email marketing copywriters just keeps on growing.
How do you make the most of this insane demand for email marketing specialists?
This guide lays out the incredible opportunities available to copywriters who specialize in email marketing. Both B2B and B2C businesses need skilled email writers who can
connect with their audience, and
help them increase sales.
We'll walk you through the opportunities, how you can get started, what skills companies need, the fees you can earn, and much more.
If you have another question about email marketing not covered here, ask us in the comments at the end of this article.
Who Uses Marketing Emails?
The answer might surprise you. You might think people wouldn't want to receive marketing emails. But the stats tell a different story.
According to BlueCore …
74% of baby boomers,
72% of Gen X's,
64% of Millennials, and
60% of Gen Z's
… believe emails are the most personal way to connect with their favorite brands.
Further, two thirds of email subscribers want to receive branded emails at least once a week. That's crazy! People want more marketing emails.
According to OptinMonster, 99% of active email users check their account every day, some up to 20 times per day. And for around 60% of people, it's the first thing they check every morning.
So if you're a business sending out marketing emails, the odds are high that your readers will see them.
What Are the Opportunities for Copywriters in Email Marketing?
The opportunity for email marketing copywriters is everywhere.
Since all businesses, large or small, need some kind of email message created, that means they need writers. They need skilled copywriters like you … someone who understands persuasive writing.
Here are five of the most common types of emails businesses need
1. E-Newsletters
According to Omnisend, 83% of businesses use e-newsletters to keep in touch with clients and prospects.
Let's stop and think about this for a second.
How many business names do you encounter every day … online, sign-written on vehicles, in a shopping mall, on billboards, at work? Twenty, thirty, more?
For every ten of those businesses, eight are prospective clients for you.
There are millions of businesses all around the world. From your small business down the road to massive multi-national corporations.
Businesses big and small need e-newsletter writers … eight in every ten need your skills. And it doesn't matter whether they're a B2B (business to business) or B2C (business to consumer) company. They still have the same need for skilled writers.
E-newsletters must go out consistently – daily, weekly, once every two weeks, monthly. When subscribers signed up, they were promised a regular newsletter. They expect to see it turn up in their inbox.
This means companies need e-newsletter writers … copywriters like you. Because you understand how to write a conversational yet persuasive newsletter.
And you can charge $800 – $2,000 per newsletter. That's a six-figure income with only a few regular clients.
E-newsletters are but one component of email marketing. Companies also need autoresponders!
2. Email Autoresponders
These are a series of emails which automatically mail to a person once they take an action. A person might
subscribe,
enter their information into a shopping cart, or
click on a button for example.
Each of these actions triggers a unique set of email autoresponders. The messaging varies, depending on what action the user takes, which could be as simple as a thank you email to asking current customers to make a second or third purchase.
Autoresponders can be up to ten emails long. You can charge around $3,500 for writing your clients autoresponder emails.
3. Promotional Emails
Many of the marketing emails you receive in your inbox are promotional in nature, meaning they promote specific products or one-off special deals.
While they are promoting a product, service or some kind of special deal, promotional emails that are conversational, friendly, and hype-free get opened frequently.
This is why marketing emails are so easy to write. It's like you're writing to a friend.
Typically, you can charge anywhere from $250 to $2,000 per email, depending on the level of research required and the value of the product being promoted.
4. Welcome Emails
Welcome emails are a special type of autoresponder series. Think about when you first sign up as a subscriber or enter your email address to make a purchase.
Chances are, you'll want to know more about how the business can help you. You're excited about the business. What other products or services do they offer? Do they have a regular newsletter? What type of content can you expect from them?
Welcome emails are the ideal opportunity to answer these questions … and to create a great first impression.
Businesses use welcome email series to build awareness about what the company does. When done right, they make the new subscriber feel like they've joined a family of like-minded people.
Welcome email series are typically three to five emails. You can charge around $350 for each email.
5. Cart Abandonment Emails
According to Findstack, seven in every ten shoppers abandon online shopping carts before completion.
Cart abandonment emails encourage prospects to complete their purchase.
And it seems we need a few reminders. Three cart abandonment emails result in 70% more completed orders than just one.
Cart abandonment emails are a special type of autoresponder. If a user doesn't complete the purchase, the emails are sent out automatically.
For these, you can charge around $350 for each email.
More Email Writing Opportunities
Both B2B and B2C businesses send out many other types of emails. They include:
Content marketing emails – they provide value to the subscriber.
Drip campaigns – they guide subscribers through a sales funnel.
Review emails – ask your subscribers to review a website, social media channel or something else.
Transactional emails – order confirmations, invoices, shipping updates.
News updates – announce exciting new things happening at your client's business … a new store, an award, a new joint venture.
Milestone emails – congratulate subscribers on their birthday or anniversary.
Email marketing covers a wide breadth of marketing strategies. There's always something new and exciting to work on when you become an email marketing specialist.
But I Don't Know Anything About Email Marketing!
When's the last time you wrote an email? Chances are, you wrote one recently to a friend or family member.
Now, compare a formal business email with a casual email from a friend. Which one appeals to you more?
The casual email is easy to read … and is more likely to contain information you're genuinely interested in. Same deal when you send an email to a friend.
You won't use big sentences, complex words, or a formal tone. And that's the approach you take in email marketing.
It's casual and conversational.
You know how to write an email to a friend. So you already have the basic skills you need. Easy, hey?
That's why email copywriting has one of the lowest barriers to entry of any form of freelance writing. You can learn the B2B or B2C email marketing skills you need … and be up and running within days.
How Do Companies Use Email Marketing?
Digital marketing tends to conjure up images of large marketing departments in big companies, with dozens of people on their marketing team.
And this is true some of the time.
However, two-thirds of small businesses use email marketing to reach their customers (HubSpot). With over 30 million small businesses in the U.S. alone, that's 20 million potential customers for you!
You can earn a healthy living specializing in email marketing for small businesses. Why? Because they need you …
They typically have one or even no full-time marketing people. Most small business owners start by doing it themselves. But they get overwhelmed because they're too busy.
So they turn to freelancers … like you.
Regardless of company size, B2B marketers rely heavily on email marketing.
Nearly 60% say emails are the most effective way to generate sales, and fully one-third say e-newsletters are the best way to convert prospects into buyers (Benchmark).
If we combine B2C and B2B companies, 80% said they'd rather give up social media marketing than email marketing. Meaning? Email marketing is going to be around for a while yet!
But what about consumers, the ones receiving all this email marketing content? How do they feel?
Despite our overflowing email inboxes, it seems consumers want more. We saw earlier how two in three subscribers want branded emails at least once a week.
Why is this? We're bombarded with advertising every minute of the day … yet we want more?
Why Email Marketing Works – A Consumer Perspective
Emails are personal. Your inbox is your private space. You decide who to allow in. You decide who to subscribe to.
That's why we react so strongly to spam. It invades your personal space. Spam is like a random person barging through your front door. It invokes strong negative emotions because you're no longer in control.
But why do people want more emails from their favorite brands? What's happening in our minds?
Well, imagine you have a neighbor who drops in every other day. This can go two ways …
Say you both have a common hobby or interest. You're just learning, but your neighbor is an expert. You look forward to catching up, having a quick chat, learning, and comparing notes.
Over time, you build a healthy relationship based on trust, honesty, and empathy.
This is equivalent to receiving email marketing from a business which provides lots of useful, relevant information. You look forward to receiving their newsletters and emails. They become an old friend who you trust and look forward to hearing from.
Now, imagine you have nothing in common with your neighbor.
Yet they show up every other day. It was okay at first, but now it's tiresome. You dread that knock on the door.
This is like signing up as a subscriber, then discovering you're not interested in their content and products. Or maybe they don't deliver what they promised when you signed up. You unsubscribe.
But this is okay, you're still in control.
Unlike the situation with your tiresome neighbor, you can walk away at any time. The decision to continue or sever the relationship is yours and yours alone.
This is the core of why email marketing works. The recipient is in control of what promotional material they receive.
Compare this to the user experience on other marketing channels:
Social media is crammed full of ads,
Traditional media (radio, TV, magazines) feels like it has more ads than content,
Search engines and websites constantly push ads in your face.
Ads are everywhere … whether you like it or not.
You have no control over what you see. But you do control your inbox. It's your sanctuary, you're in control.
Now we understand why email works for the recipient, let's look at how companies use this knowledge to grow their business.
Why Email Marketing Works – A Business Perspective
There's one massive difference between email marketing and most other forms of digital marketing.
A business owns their email list …
… unlike nearly every other form of digital marketing, where a business effectively rents space. Social media is a great example.
Social media channels can and often do change their algorithms. As a result, a business can disappear off a social media channel overnight.
The business has no control over this.
All they can do is respond to changes, attempt to rebuild their reach. Always keep in mind, social media channels like Facebook are businesses. Their aim is to grow profits.
The outcome is often less than ideal for companies using these channels for marketing.
In the past few years alone, Facebook has done major algorithm changes. Each one was aimed at forcing businesses to increase their advertising spend, or face disappearing into a dark corner where no one can find them.
And it's not only Facebook. Advertising on many social media channels is becoming prohibitively expensive.
The other issue with social media marketing? Every business is constrained by the limitations of each social media channel … whether it's style, format, image dimensions, or something else.
This means companies must work extra hard to stand out from the crowd. That's expensive.
Don't get me wrong. Social media is a critical part of any marketing strategy. And the opportunities for copywriters in social media are endless.
But email marketing offers something no social media channel can ever promise …
The business owns its email list. They have complete freedom on how they use it.
Smart companies build respect, loyalty, trust, and empathy via email marketing. They nurture the relationship between business and prospect.
They're exactly like that neighbor you look forward to chewing the fat with every other day.
We've mentioned B2B and B2C a few times now. Are there any differences when it comes to email marketing? The answer's a definite "yes".
The Key Differences Between B2B and B2C Email Marketing
A business can be B2B, B2C or a combination of both. A coffee wholesaler selling equipment to clubs and cafes is a B2B company. An online clothing outlet sells to the public – they're B2C.
Then there are thousands of companies selling goods and services to businesses and consumers. Apple sells to businesses, but it also sells to the public. A business selling gym equipment might supply equipment to gymnasiums. And they also sell individual pieces to the public.
These businesses are a mix of B2B and B2C.
But B2B and B2C email marketing target different audiences. They need different approaches.
Essence Of Email lists the 5 main ways that B2B and B2C differ. Here's a summary …
1. Purchasing Decisions
B2B consumers base their purchasing decisions on return on investment (ROI). They make purchases based less on emotion and more on capital investment versus return.
They need a deep understanding of how a product or service will benefit their business goals. This requires a long-term relationship between a supplier and a prospect.
However, B2C consumers tend to buy more on emotion. They're far more likely to impulse-buy and aren't constrained by ROI.
The outcome is, B2B purchasing decisions require more information. In other words, more marketing emails than B2C.
2. Buying Cycles
A typical B2C purchase goes like this:
A consumer sees a product and thinks, "I want that".
Then their emotions rationalize the purchase. The mountain bike will make them fitter, the 4x4 will enable them to go fishing, the cosmetics will make them look younger, the massage will relieve their aches and pains.
They buy the product or service.
The buying cycle is quick.
However, a typical B2B purchase can take many months. The business must keep the prospect interested during this long buying cycle. They need to slowly feed the prospect with details, facts, proof.
This is why the B2B buying cycle usually requires multiple email campaigns … and why B2B is such a lucrative market for email marketing copywriters.
3. Timing
The hour of the day and the day of the week you schedule emails to send affects open rates. And it depends on the industry … and whether it's B2B or B2C email marketing.
For example, a B2B prospect is more likely to open a marketing email on a weekday than over the weekend.
Conversely, a marketing email from a restaurant may be more successful when B2C prospects see it on the weekend.
4. Frequency and Consistency
B2B prospects are more likely to notice whether you deliver as promised. If in the last email you promised another email on Thursday morning, then it must go out on Thursday morning.
If a B2B business is inconsistent in their email deliveries, it raises doubts. Are they a reliable company? Will they deliver on time? Is the product or service as effective as they say it is?
You have more flexibility in B2C. But you must still deliver what you promised. If you promised a daily tip, then you must provide a tip … every day.
5. Email Content
B2B prospects need facts. They need detailed information to justify their decision. You need to provide these facts over time, and at the same time build trust.
But B2C prospects base their decisions on emotions. You want to trigger these emotions so they make a quick decision.
Right now, you might be wondering how you can possibly learn these skills … providing facts, triggering emotions, building trust. Thankfully, it's quite easy!
How Do I Learn the Skills?
AWAI offers two excellent training courses devoted to email marketing, taught by email marketing specialists with nearly 40 years of combined email marketing experience.
B2B Master Copywriter Steve Slaunwhite teaches you all the skills you need. Become a B2B email marketing specialist by taking his Writing Email Copy for B2B Companies course.
Steve will show how you can earn $800 – $1,200 per day writing B2B emails, even if you're just starting out.
And if B2C writing's more your thing, then you can't go past How to Write High Impact Emails. Instructor Guillermo Rubio is an email expert …
One email he wrote for a client generated over $173,700 in sales in a single day.
An email campaign he wrote helped generate $1.2 million in sales in just 35 days.
He'll teach you how to write emails that get noticed. From subject lines to the call to action … and everything in between.
Maybe you're thinking e-newsletters are more your style. After all, e-newsletters are perfect for lucrative retainer deals.
Who better to learn from than Pam Foster … she's been writing newsletters for over 40 years. Pam's program, How to Write Engaging E-newsletters: Earn Ongoing Income by Turning Casual Prospects into Devoted Customers captures all her experience into one easy-to-learn course.
Proven Ways to Get Started
We'll let you in on a secret …
Emails are the ideal way to get started because they're a low risk to a business.
Why? Because it's super-easy to measure their success.
Once a marketer sends out your email promotion, they sit back and wait for the results to come in. Then they use a standard set of analytics to check and compare your results against similar promotions.
If yours outperforms the current promotion, you're in.
So they're willing to give you a chance.
And why not? At worst, they'll be $200 or $300 out of pocket. But if you prove your worth, then the marketer has just found a successful email marketing copywriter.
But how do you find prospects in the first place?
One easy way is to look in your inbox. Someone has to write all those email promotions. Why not you?
Contact those companies, tell them you're an email marketing copywriter, ask what they need a hand with. And don't be put off by the companies which send promotional emails every day or every other day.
In fact, that's a great sign. If they send frequent emails, then:
They have an email marketing budget.
It's highly likely they're on the lookout for new email writers, new ideas, new angles.
Another way to find clients? Discover what local businesses might need your services. Make a list and see if they have a subscriber signup option on their website.
If so, subscribe.
Then wait and see what they send. You'll know soon enough if they need a hand. Offer to help them.
Start local then work your way out. And remember, you only need a few clients to earn a six-figure income as an email marketing specialist.
Email Marketing, Get Started Today
Email marketing provides a world of lucrative opportunities as a well-paid copywriter in …
B2B
B2C
B2B and B2C
E-newsletter writing
Or a combination of these.
Whatever you choose, you'll be in high demand as an email marketing specialist.
These are short, fun projects with plenty of variety. And as we've just seen, it's easy to get started.
Email marketing is the ideal way to get your foot in the door with clients. It has a low barrier to entry. You can be up and running as a freelance writer in no time.
What questions do you have about email marketing? Share with us in the comments below.

Writing Email Copy for B2B Companies — Your Complete Guide to Writing and Winning These Profitable Projects
In the world of B2B (Business-to-Business), there's an often-overlooked writing specialty with massive demand for short projects that are easy to learn and fun to write: Writing Email Copy for B2B Companies! Learn More »

Published: March 16, 2022