This Exciting Project Will Bring You to a Galaxy Far, Far Beyond the Copy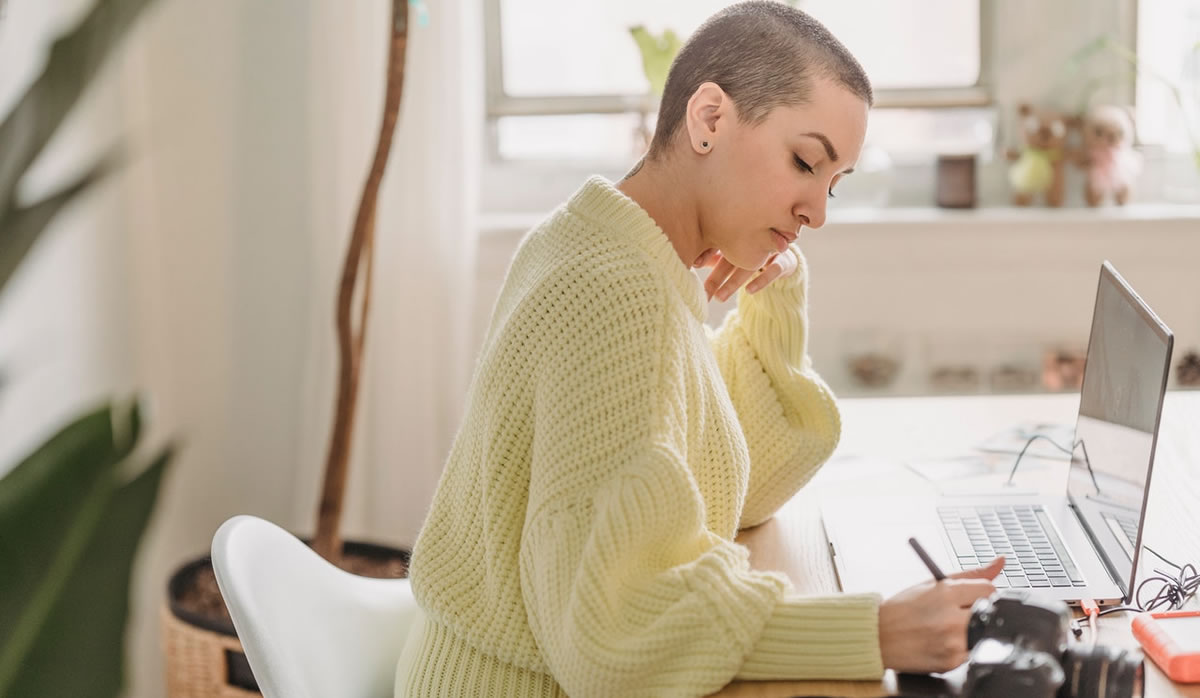 Have you ever stopped to think about what makes iconic franchises like Star Wars so timeless?
I didn't grow up a huge Star Wars fan, but I've gotten into it much more as an adult. These days, I really enjoy the sequels and spinoffs — especially The Mandalorian.
And what I've come to believe is the reason it's still so popular …
Not to mention so profitable …
And that there are still so many new stories to tell, nearly 45 years later, is the worldbuilding.
George Lucas actually immersed us in a galaxy he created that was far, far away from the world we knew.
It began in his original movie back in 1977. Every planet visited has its own personality … every ship its own look and feel … and every character (even the droids) their own quippy dialogue.
And the music makes a huge impact!
Everyone recognizes the Star Wars theme and the Imperial Death March (though this theme for Darth Vader didn't appear until The Empire Strikes Back). The music by genius John Williams is one of the most beloved aspects of the franchise to this day.
It's not hyperbole to say Star Wars is one of the most influential and transcendent pieces of pop culture the world has ever seen.
And even though it might've shocked Hollywood insiders at the time who expected it to flop, it's no secret to how it all came together …
As the architect behind it all, George Lucas had a clear vision. And as both the screenwriter and the director, he got to bring HIS vision to life on screen.
And even though you're not here at AWAI to learn to write Hollywood "space operas" like Star Wars, there is a writing project that shares many of these same elements and will let you bring YOUR vision to life on screen.
It's Your Turn in the Director's Chair
As a copywriter, you're typically only responsible for writing the words. It doesn't matter if you're writing a sales letter, email, Facebook ad, case study, or almost any other project.
But one project lets you work with a lot of elements you don't usually work with …
Video scripts!
As a video scriptwriter, you won't actually direct the video …
(I don't want you to worry about something that sounds like it's beyond the scope of what you might want to do.)
But there are a lot of cool things we normally associate with movie directors that you get to take control of when you write video scripts for businesses.
Check out these unique elements …
Characters and dialogue — You'll sometimes have characters and a little bit of dialogue when you incorporate storytelling into a sales letter or email. But in a video script, this can be the dominant aspect of your project. You can write entire back-and-forth conversations and really create a personality for everyone who's in your video.

Music — Think about the emotional roller coaster videos and movies take you on. It could be the soaring Star Wars theme that has you longing for adventure … a sad instrumental playing in the background of a video for a dog shelter as someone talks about how many dogs need a home … or the Rocky theme inspiring you to feel like you can take on the world …

In each case, the music is just as important in making you feel something as the words and the visuals. As a video scriptwriter, you get to choose the music … set a mood … and have even more influence over what your audience feels.

B-roll — You might not know the term, but you've definitely seen B-roll footage before. B-roll is secondary footage that provides context and visual interest to help you tell your story. Imagine a human-interest newscast where a reporter is narrating the story off-screen, while the camera shows clips of different places in the town where the story is set.

If your video is for a client that makes muscle-building supplements, you might choose some B-roll at a gym, where lots of well-built men and women are working out. They don't have to say anything, but seeing them on screen goes a long way toward establishing a tone and having the right imagery for your video.

Cuts and fades — As a video scriptwriter, you even get to decide on when and how the video will change shots. That might be cutting from a person being interviewed, to some B-roll footage, and then back to the interview … it might be fading to black … but whatever it is, you get to control what's on screen.
Once you know all the tools at your disposal, and how to use them, writing video scripts becomes incredibly fun!
There's actually a lot less writing than many other copy projects you're used to. But all these "extras" you get to take control of come together and play a critical role in making your video a success.
And here's the major thing you'll have in common with George Lucas …
See Your Vision Come Alive on Screen
This is the most fulfilling part of writing video scripts …
When you see your vision come alive.
Even though we're not talking about feature-length films that will spawn countless sequels, prequels, books, comics, TV series, video games, and toys …
There's still an undeniable feeling of elation when you see the words you wrote and the scenes you designed appear on screen while the music you chose plays.
Don't get me wrong …
Writing copy and seeing a sales letter or email or article I wrote out in the world, where my fellow members will see it, is a thrill, too.
But we've all seen our words on the page before …
There's just something indescribably different when it comes to video.
So what do you think? Does video scriptwriting sound like a project you'd like to give a shot?
If so, I encourage you to check out our upcoming live mentorship with an expert in all things video, Andrew Davis.
Andrew actually worked in Hollywood for years before becoming a go-to video scriptwriter for businesses. So he brings a perspective to this project you won't find in other teachers.
I had the good fortune to go through this training when it launched last year and was blown away by how much fun it could be writing these short scripts … playing with the music until I found just the right song … and deciding on the perfect images to visually tell the story I was writing.
You'll find all the details about joining the mentorship here.
And I'd love to hear what you think of video scriptwriting as a new project you could take on. So please let me know in the comments!

The AWAI Method™ for Becoming a Skilled, In-Demand Copywriter
The AWAI Method™ combines the most up-to-date strategies, insights, and teaching methods with the tried-and-true copywriting fundamentals so you can take on ANY project — not just sales letters. Learn More »

Published: November 23, 2021