**Hungry Client Alert!**
Affiliate Managers Need Help Now — and Even Beginner Writers Are Welcome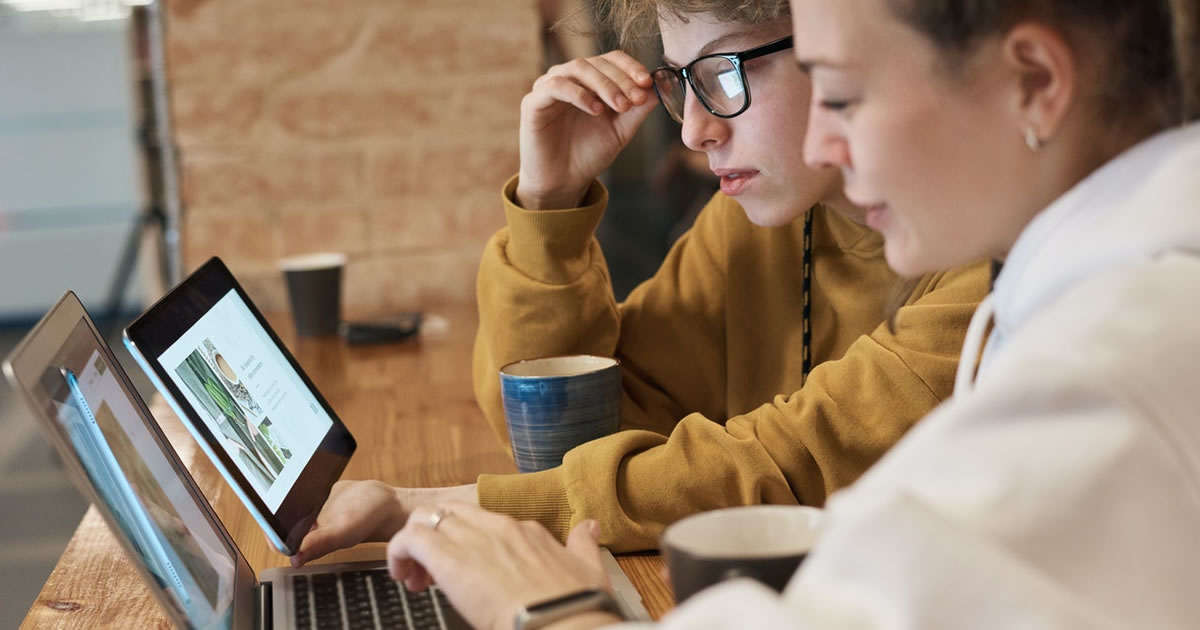 No matter your niche … your writing specialty … or your geography … there's a hungry horde of potential clients desperate to meet you.
These clients have a special name: Affiliate Managers.
Now, you may have been hunting for work by targeting people with titles like Marketing Director, VP of Advertising, or Business Owner.
And those are good titles for a copywriter to connect with. But I'm telling you there's also another group who needs you, desperately …
So turn your attention to affiliate marketing. It's a global market segment that generates more than $12 billion from some 170 million distinct transactions … and it's growing by 10%-15% every year.
So today … to help you get your first clients in one of the hottest, hungriest markets anywhere … I'm going to give you a whirlwind tour of affiliate marketing. By the end, you'll know who Affiliate Managers are, what they do, the niches and copy projects they like, and how you — even if you're a beginner — can land your first affiliate marketing clients.
Ready … set … go!
Who Are Affiliate Managers and What Do They Do?
Affiliate Managers have one main job — finding new buyers for a given product or service.
To do this, they design a variety of incentive programs. Some are public — what you might call "consumer facing" — and take the form of sign-up bonuses or referral programs. For example, if you've ever gotten $10 for opening an account and then another $10 for registering a friend for a program, you've experienced a form of affiliate marketing.
Other types of affiliate marketing happen at less obvious levels via link sharing and email sends. For example, imagine I run a recipe site that's all about baking fancy cakes. Along with my recipes, I also share special links to my favorite cake pans and utensils. If you click the link and buy something, I'll get a percentage of the sale. Later, I might email you directly about a limited-edition frosting kit. If you click the link in the email and buy the kit, I'll earn from that, too.
Simple enough, right? It gets more complex when you add competition. For example, two (or more) different retailers might sell my favorite baking items. In this case, it might be Amazon and Crate & Barrel. If Amazon will give me 5% of the sale but Crate & Barrel will give me 10% of the sale … chances are, I'll be using Crate & Barrel links. At least until Amazon decides to "sweeten" their offer!
This is why Affiliate Managers are some of the most market-savvy and relationship-driven people I know in this business. They're always talking to people, building connections to people who might be willing to talk about their products. And they're always doing market research, testing offers and incentives so they can stay competitive and "in" with key influencers and writers online. As a result, even if you don't end up writing for them, a conversation with an Affiliate Manager is never boring!
Which Niches and Copy Projects Do Affiliate Managers Love?
Affiliate Managers buy and use MASSIVE amounts of copy.
I'm not kidding. However many ads, emails, or sales letters you think a regular client might want from you … quadruple that, and you still won't even be close.
For their top copy projects — PPC ads, social media ads, and emails — it's not unusual for an Affiliate Manager to order by the dozen. Over the course of a year, a robust affiliate marketing operation might test out a hundred different emails and thousands of online ads.
Why so much? Well, affiliate marketing is a place where there is nonstop testing of headlines, body copy, and offers. As soon as an Affiliate Manager finds an ad that works … they'll ask for a dozen more ads to try to beat it.
That's great news — especially if you're a beginner. Since Affiliate Managers care about results above all else, they don't care if you have lots of experience. They only care if you can write.
In fact, because Affiliate Managers test so much, they can be a dream client for a beginner. There's lots of hard-number based feedback, so you can understand how changes in your writing change the impact of your words. And, since they always want something new to try out, Affiliate Managers encourage you to exercise your creativity, too.
You can find affiliate marketing opportunities in pretty much every imaginable niche, too. For example, in a recent interview on affiliate marketing trends I did for The Professional Writers' Alliance, affiliate expert Alicja Janis Mazur revealed that two booming niches right now are immunity-boosting supplements and pet fashion, thanks to the 11 million new dogs North Americans adopted this last year.
Other top niches where you'll find tons of affiliate marketing going on include:
Personal finance, which covers budgeting products, investing, credit card offers, and debt relief programs
Beauty, which includes skincare, hair care, and makeup
Dating and Relationships, which includes every imaginable variation on finding a mate, keeping that mate happy, breaking up with a mate, and what to do after breaking up
Fitness, which includes nutrition and health coaching as well as exercise programs
Money-making or "biz opp" programs, including most "be your own boss" training programs
Of course, a niche doesn't have to be a massive one to be a lucrative source of income for you as a writer. I'm just giving these as examples to get you started on your research … whatever you're into, I bet there's an affiliate opportunity associated with it!
Where Can You Find Your First Affiliate Manager Clients?
Now that you know who Affiliate Managers are, what they do, the kinds of copy they buy, and the niches they like …
Where can you find one?
There are three reliable ways to connect with Affiliate Managers:
Reach out to the Affiliate Managers of companies you admire or would like to partner with on projects
Join dedicated Facebook groups like Direct Response Marketing Partners or Affiliates Ask Anything (there are dozens of others — please consider these as merely places to start)
Attend industry conferences like Affiliate Summit or Traffic & Conversion
The key, as you connect, is to build a personal connection first before you make your first offer to write for them. Of course you should never make it a secret that you're a writer … or that you're available for hire … but a pushy "cold pitch" from a brand-new connection is likely to be turned down.
Instead, just try to start a conversation and make a new friend. Share interesting things you've read, or ask questions about their market to get them to open up. Keep in contact, via email or conversations in shared groups. The odds are very much in your favor that simply by being top of mind and in their circle, you'll get a project offer or see a non-pushy way to offer to help.
Expect to start with a small project — a handful of ads or a set of emails. Affiliate Managers like to try out everything, from ad networks and email lists to new writers, with a test first before making a big investment. But once they discover that you can write and get them sales … they're very willing to "scale up" and send a steady flow of projects your way.
Plus … since Affiliate Managers tend to be market-savvy and well connected … doing a good job for one often means referrals to others. That's valuable to established writers and newbie writers alike. The main thing is just to let your partners know when you have availability — if they can't book you out, they'll happily pass your name around.
So there you have it … a whirlwind tour through an absolutely MASSIVE potential market for your writing skills.
It may be totally new to you, and that's okay. You can ask questions in the comments below, or in your favorite copywriting community online. But if you're at all interested in the affiliate marketing world, I encourage you to give it a try. Affiliate Managers truly are hungry, hungry, hungry for new copy to test … and they're hoping to hear from you ASAP!
Do you have any questions about getting started marketing yourself as a copywriter to affiliate marketers? We'd love to hear from you in the comments.

The AWAI Method™ for Becoming a Skilled, In-Demand Copywriter
The AWAI Method™ combines the most up-to-date strategies, insights, and teaching methods with the tried-and-true copywriting fundamentals so you can take on ANY project — not just sales letters. Learn More »

Published: September 7, 2021