7-Point Checklist for Your Successful Buddy Group Liftoff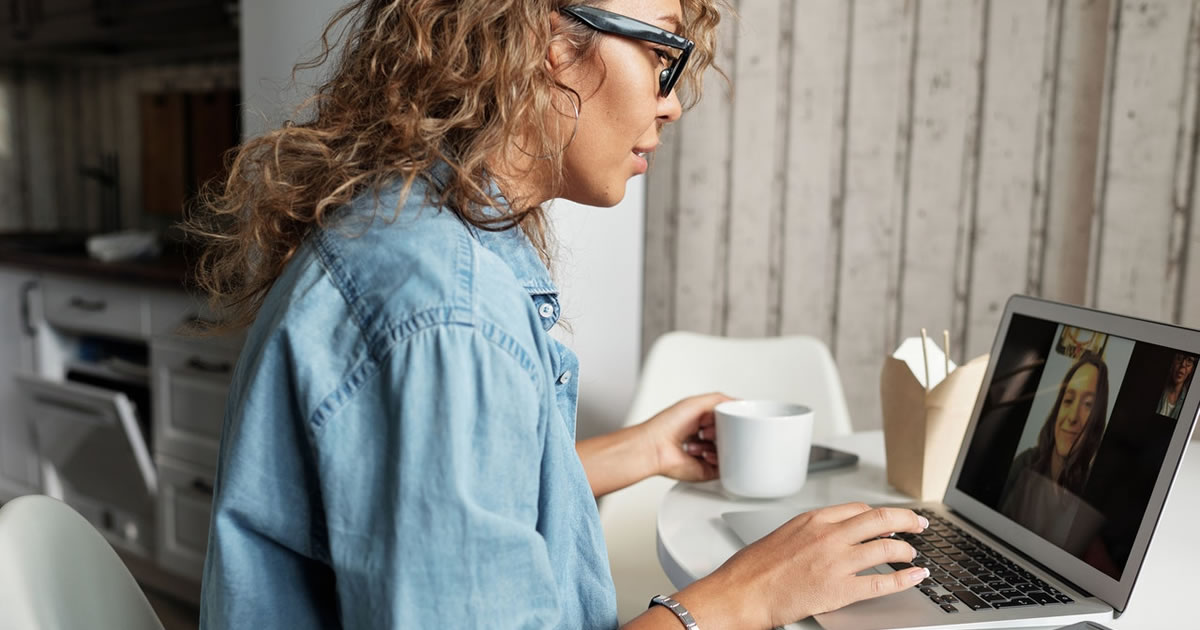 My wife and I were in the Detroit airport catching a connecting flight back to Minneapolis from AWAI's 2017 FastTrack to Copywriting Success Bootcamp and Job Fair …
When we got to our gate, we noticed there was no attendant and only a handful of passengers standing around. The plane was parked outside, and the posting showed everything was still on time, but there wasn't a gate attendant in sight.
Fifteen minutes after the scheduled departure time, an airline representative told us they grounded the plane for repairs, and they moved our flight to a different plane at a new gate.
Turned out, it wasn't much different at the new gate, we were told they also grounded our second plane for repairs. We were told to march ourselves down to the third gate.
I leaned over and told my wife, "If they ground this plane for repairs, we're renting a car and driving home."
I was getting nervous about this airline's ability to get us off the runway to a safe trip back home. Thankfully, the third aircraft got the job done.
Looking back, as much as it was an inconvenience to gate hop, I sure was glad they went through a preflight checklist. If they hadn't, there could have been a big disaster.
I noticed something about that experience … It's much like starting a successful buddy group. A preflight checklist can also prevent potential disaster … or at the very least, a lot of setbacks.
If you want to start a buddy group, here's a seven-point preflight checklist to help give you successful liftoff.
1. Decide what type of group you want.
Before you start a group, it helps to know what kind you want. You want to choose a setup that aligns with your needs and your goals. For today's consideration, there are four basic group types:
The Mastermind Group
If you want a group focusing on networking resources, brainstorming business solutions, tackling challenges with member experience … a mastermind group may be for you.
Masterminds are quite focused, streamlined, and are agenda orientated. They often demand a strict level of commitment for members to attend regularly because of the trust factor desired between members.
There isn't much social time, because everyone is there to meet their goals.
Members present business challenges in a hot seat or take turns around the table. Members with similar experiences, or creative ideas, offer potential solutions to the challenge.
Masterminds are great if you are mindful of your time and want to get right down to business. And if you know you will benefit from the array of experience a group of businesspeople and entrepreneurs can bring you.
The Accountability Group
This group can also help find solutions to member's challenges. It may or may not be agenda guided, but it brings in an element of accountability not found in other group types. A level of commitment is also important, but may not be as firmly encouraged.
An accountability group can be more social than a mastermind, but that is not the focus.
It's customary for members to declare specific tasks to be achieved before the next meeting. Then members will answer for their success or failure in accomplishing their tasks.
For some groups, publicly declaring what they will get done is enough pressure to make sure they do it. For others, more external pressure is needed. Sometimes members will agree to pay a certain amount of money if they do not meet their weekly goal.
Sometimes, a lighter yet effective approach is used. Members may agree to video themselves doing something embarrassing, daring, or unpleasant if they fail to meet their promised goal.
The Support Group
The least structured group, the support group, is rarely agenda-driven. It is more social-minded, focused on cheering each other on with encouragement.
Attendance is lenient with a "come when you can" mindset. Those who attend will share what has been going on in their lives and their career. Topics can drift into personal life territory. The focus is to support and encourage members with a laid-back, comfortable feel.
The Peer-Review Group
The peer-review group differs from the others we've covered. It has one focus: reviewing member's work. After they submit a piece, members will review and rate the work for its effectiveness. Suggestions are presented in areas it can be improved.
2. Determine your group's ground rules.
Establishing basic rules your group will operate under is an important step to its success. Depending on your group type, some considerations might be:
Level of commitment. Will you require members to show up regularly and on time? Or is it a "come late and when you feel like it" type of group?
Attentiveness. Will you allow members to multitask during a meeting, like checking email or taking calls … or do you expect them to be fully engaged in the session?
Confidentiality. Will they discuss topics which require member trust, so what they hear in the group will stay in the group?
Dictatorship or democracy. Will one person decide for the entire group, or will there be a vote among members on important group decisions?
Structure. Will you use an agenda to guide the group? Or, will it be an open dialog with free-for-all participation?
The number of members. What are the minimum and maximum members you'll allow in the group?
Facilitating meetings. Will one person run the meeting, or will you let members take turns running the session?
Meeting time. Is it a static meeting time, or does it float with group member's calendars?
Meeting frequency. Will you meet weekly, biweekly, monthly?
Deciding on these and other ground rules will help your group's success. Potential members will appreciate knowing the expectations in advance.
3. Finding members.
A common question when starting a group is, "Where do I find members?" When you are part of AWAI, this task is simple. Depending on the group you're starting and the type of members you want, you can pick from the below sources. You'll find members to fit any group type we've discussed. All you need to do is ask:
Circle of Success members.
AWAI Certification program participants.
Bootcamp attendees.
AWAI published writers (The Professional Writers' Alliance, Barefoot Writer, The Writer's Life, B2B Writing Success, Wealthy Web Writer).
AWAI LinkedIn and Facebook Group members.
AWAI's public Facebook groups.
Personal acquaintances who are serious about their careers.
4. Qualifying potential members.
You know the type of group you want to start, have established the ground rules, and have spread the word you're looking for members publicly or by individual inquiry.
The next step is to make sure you're getting the right members for your group.
You can do that by simply asking them a series of questions.
Some questions you might ask to get the dialog going are:
Why do you want to join a group?
What do you feel you can contribute?
What are your expectations of the group?
How often can you meet?
For what reasons might you decide to skip a meeting?
Are you willing to take occasional leadership?
Would following some basic ground rules be okay with you?
Have you been part of a group previously, and what was your experience?
You can ask questions like these when advertising for members as well to help give you an idea of a potential member's commitment and ambitions.
5. Follow an agenda.
If you're looking for a more structured group, you'll want to consider creating an agenda. Agenda-driven meetings will have more stability. They create more respect and confidence among members looking for a more structured group.
Agendas allow you to be more productive to find solutions. A timed meeting doesn't allow for rabbit trailing or social grandstanding.
It might take you a few sessions to find your rhythm to stay on course and finish on time, but it will be well worth it, and it becomes easier as you go along.
Don't be afraid to change the agenda's focus over time as the group's needs mature.
6. Determine meeting time and frequency and commit to it.
This seems trivial, but it's a primary reason groups can't get liftoff.
Pick a mutually agreeable time and frequency to meet, then avoid moving it, period. It's tempting to accommodate member's calendars and change meeting times on the fly, but avoid this at all costs.
When meeting times are static, non-negotiable, and committed to by members … it generates respect among its members. A meeting that flip-flops on the calendar tells members it is less important than everything else in life.
How often you meet depends on your group's purpose. Too frequently may be too difficult for members to commit. Too infrequent can lose effectiveness and group solidarity.
Static meeting times have an enormous advantage. It's easy for members to schedule other appointments during the week without even looking at a calendar.
7. Because you want to start one doesn't mean you need to lead one.
Maybe you'd like to be in a group, will start one, but don't want to lead it. There's nothing wrong with that.
It doesn't mean you can't get one started, and while looking for members, find someone willing to take the lead.
If you can't find someone to do that, you might find someone who will share responsibilities with you.
If you absolutely do not want to lead one and can't find someone to take the lead, you can do the opposite. Post to the sources shown above and announce you are looking for a group you can join.
Be sure to state what type of group you are looking for, what you expect, what you can offer, and answers to the questions we listed above.
With all this said, these groups can be quite fun, challenging, and beneficial. You can also create your own hybrid using characteristics of one or more group types.
When you start or find the right group, they will become a valuable part of your life. You'll look forward to meeting with them regularly.
Do you have any questions about forming a buddy group? Let us know in the comments.

The AWAI Method™ for Becoming a Skilled, In-Demand Copywriter
The AWAI Method™ combines the most up-to-date strategies, insights, and teaching methods with the tried-and-true copywriting fundamentals so you can take on ANY project — not just sales letters. Learn More »

Published: September 21, 2021