Want a Faster, Happier Writing Career? Buy Out Your Time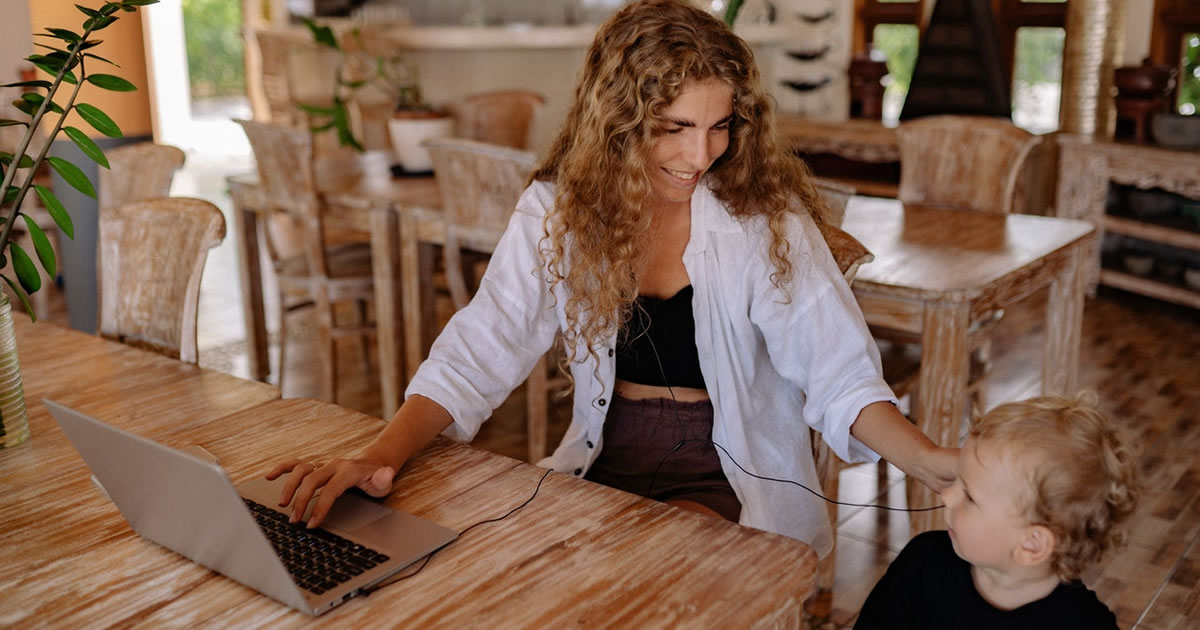 Does this sound familiar?
"Too busy — can't right now."

"Maybe when things slow down a little bit."

"Just need to get a few more tasks off my plate."
If you've ever made these statements in reference to leveling up your writing career, then I have a challenge for you …
Do it anyway.
Push yourself to meet those goals and don't give in to the threat of busy-ness.
Because writing, as a career, pairs well with busy-ness.
It's not like other things you might take on — say, getting married, having a baby, or undergoing major surgery, where you really should tamp down your to-do list.
Writing is very different from nearly all other to-dos. Also different from nearly all other careers!
You see, writing careers are flexible and cumulative.
This is a very important distinction from virtually anything else you can get paid to do.
For example, say instead of becoming a writer, you wanted to be a financial analyst …
Entry-level education for that job is a Bachelor's degree, so you need to make time to go to school and work through your program. Class and exam dates aren't up to you. You conform to what's required.
Same as becoming a carpenter. The most common path is a three- or four-year apprenticeship with on-the-job training. The timeline and schedule are pre-determined.
But writing?
You really can start whenever, wherever, however you want.
Paid writing, particularly as a copywriter, is free from the constraints of standard requirements or standard entry path.
You don't have to be accepted into any specific program.
You don't have to complete an assigned battery of tests.
You don't even have to learn the same writing strategies as any other paid writer.
With copywriting, you start wherever, whenever, however you want.
For example …
Case 1:
Ralph is a retiree with little on his plate besides caring for his small garden. He wants to be a paid writer both for the fun of it and to supplement his pension and do some traveling. He's used to being a busy executive, so he jumps in with AWAI's foundational The AWAI MethodTM for Becoming a Skilled, In-Demand Copywriter, studying and practicing writing copy about three hours each day.
From there, he decides to focus on writing for the natural health market, leveraging his prior work experience. So he studies The Accelerated Program for Six-Figure Copywriting and Secrets of Writing for the Health Market, and then he actively starts seeking clients. He lands his first paid project in three months after deciding to be a writer.
Case 2:
Maureen is a busy mom of three who wants to go back to work but doesn't know how she'll juggle a 9-to-5. She makes up her mind to be a copywriter and starts reading email newsletters from AWAI and businesses she likes, mostly to get a feel for the style. She does this for about 20 minutes a day for two months.
Her next step is investing in The AWAI MethodTM for Becoming a Skilled, In-Demand Copywriter, which she's able to study for an hour a few nights and two on the weekends. In just a few months, she finishes the program and opts to write case studies for the B2B world since the projects fit in her busy schedule, the pay is great, and the learning curve doable. She lands her first paid project five months after deciding to be a writer, by progressing at a pace that fit with her family commitments.
Do you see how nothing about Ralph and Maureen's lives is the same? And nothing about their paths to writing is the same? (Except for taking The AWAI MethodTM for Becoming a Skilled, In-Demand Copywriter, which we recommend for everybody as their starting point, regardless of their situation or goals.)
Listen, I completely understand how it feels to look at other writers and compare yourself to them, and to feel like you're not ready or not moving fast enough.
It's easy to make excuses, too — at least, it was for me. "She doesn't have any kids." "He's not still working a full-time job." "They have someone cleaning their house and doing their laundry."
I've made those excuses.
I've felt indignant.
I've devolved into the tears of feeling like I'll never measure up.
But …
The more people I meet within the AWAI world, and especially within the Barefoot Writer world and through events like Bootcamp …
The more I realized that I chart my own path.
I could find success my way. You can do it, too.
Other writers can — and should — be your inspiration.
You'll share some of the same learning curves, similar challenges, and comparable wins. It helps to learn from what they did right — and wrong — on their journey to writing success. And it's inspirational to see what they overcame along with the way.
But the rate at which you succeed, the goal post you're headed for, and the stepping-stones you take along the way —
Those are all yours. Yours alone to choose and dictate as you wish.
So if you can simply get past the idea that there's currently no time and no way to launch your paid writing career …
You'll discover that it's right there waiting for you, in arms' reach.
For the actual process of finding the time when at first glance it appears like there's none, here's what I recommend:
Map out your day. You can do this on a simple sheet of paper, or try an online time mapper like www.timecamp.com or a free time tracker like my longtime favorite, www.toggl.com. Include everything you do in the day, from the moment your eyes open till you go to bed. Do this for a minimum of three days; ideally for a week.
After you've mapped a week's worth of days, look at the results. What are the essential activities that can't be avoided? (Things like driving kids to school or going to your day job.) What activities can be cut? (Things like surfing Facebook or binge-watching too much Netflix.) What actions can be shortened? (Like cooking — can you batch your meals on Sunday to avoid cooking throughout the week? Would you be okay with simpler meals for a short time?)
Buy your writing time. By "buy" I mean make the decision to "pay" for newfound writing time by giving up those non-essential things and shortening those other things — same as you would give up cash at a store for something you want. Chunk out writing time for the next four months.
When it's all said and done, you might end up with an extra 10 minutes each day or an extra three hours each day. In both situations, you can start working toward your writing career.
And if you're ready to make real forward progress toward the writer's life you want, I'd have to suggest you participate in AWAI's annual Bootcamp. It helped launch my career to a whole new level, and it did the same for countless number of other AWAI members as well. (You can find the details here.)
But the most important action you're taking here is 1) deciding that yes, you actually can launch your writing dream today, and 2) following through on the simple act of buying time.
And remember, it's all just a step in the direction you want to go. Eventually you'll find your way, your path will feel clearer, and you'll be doing what you've always dreamed. You've just got to make up your mind to get started.
Do you have any questions about launching your writing career? Share with us in the comments so we can help.

The AWAI Method™ for Becoming a Skilled, In-Demand Copywriter
The AWAI Method™ combines the most up-to-date strategies, insights, and teaching methods with the tried-and-true copywriting fundamentals so you can take on ANY project — not just sales letters. Learn More »

Published: August 27, 2021