So Many Web Writing Opportunities … What Will You Put in Your Writer's Goodie Bag?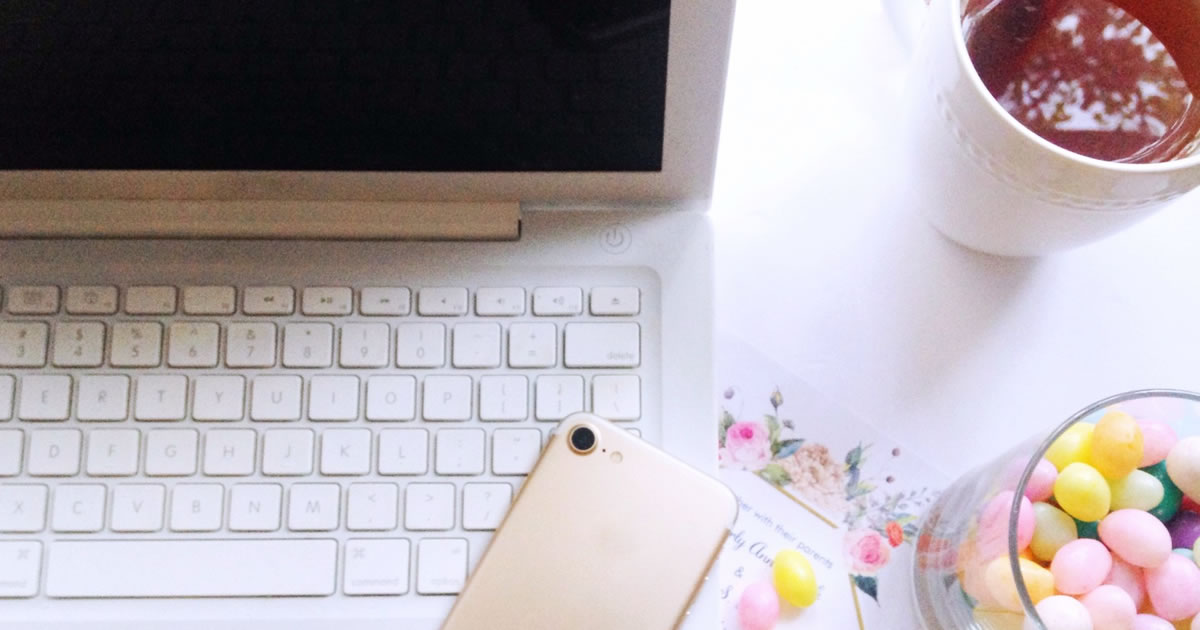 Seen through the eyes of a child, Cayucos Candy Counter is a wonderland of colors, smells, and tastes. There are SO many tempting options just waiting on the shelves for you.
For example, you can mix and match your own favorite flavors of jelly beans. Or taffy, if that's what you prefer. And they make their own fudge there, too … several delicious variations. There's also fun packaged candy in colorful wrappers and stick candy in assorted flavors.
It really is a kid's dream come true.
My son loved this candy store when we visited Cayucos — a tiny beach town on the central coast of California — each summer for our family vacations. He especially looked forward to creating his own custom mixed bag of jelly beans because it would contain just the flavors he liked best — and nothing he didn't.
Sometimes, he filled his bag with just two different flavors. Other times, he chose up to a dozen.
But what I think he liked just as much as the candy itself was having the power to pick exactly what he wanted in the moment, knowing he could mix it up and pick other flavors next time if he chose to do so.
Being a web writer right now is a lot like being a kid in a candy store like the Cayucos Candy Counter. There's a worldwide wonderland of opportunity waiting for us to pick and choose what we like best.
And like my son's bag of jelly beans, our web writing businesses need only contain the online copy and content projects we like best at any given moment. Also like my son, we can mix it up and add other projects as we like.
In fact, with so many mix and match possibilities, it's probably safe to say that no two digital copywriters are leading exactly the same writer's life.
Web Writing Projects to Mix and Match
For example, here are just a few of the writing projects that would be on the menu board of our digital copywriting candy store:
Websites
Homepages
Information Pages
Landing Pages
Blog Posts
Articles
PPC Ads
Social Media Writing
Promotional Emails
Autoresponders
E-newsletters
Lead Magnets
Case Studies
Product Descriptions
News Items
The first projects I put in my own goodie bag as a digital copywriter were websites, articles, and promotional emails. They were my jam, and I can humbly say I'm pretty good at writing them.
Then, more and more people started asking me if I could also do social media writing. Could I? Of course! At least, I knew I could learn how to. So I added that to my "bag" as well.
What about PPC ads and landing pages? Yes and yes. I learned how to write those projects, too.
At one point or another, all the web writing projects on this list have been in my bag.
Add in specific industries or niches that you choose to write these projects for — because they ALL need online copy and content — and the mix and match possibilities are truly limitless.
Web Writing Is the Ultimate Freedom
The wide variety of choice gives digital copywriters like me the ultimate freedom in our writer's lives. It gives us the opportunity to define just what web writing means for our own individual businesses.
We can have as narrow or as wide of a focus as we wish as far as specialization goes. We can have as many different flavors of jelly beans in our bag as we want.
We can specialize in SEO, UX, PPC ads, writing for content marketing, writing for email marketing, or — my personal favorite — lead generation and sales funnels that use all of the above!
And we can choose to add or delete any of those flavors — any of those projects that we write for clients — whenever we want as our business grows or changes.
For example, I now choose to write social media content only for a very select few clients, and only as part of a larger content marketing strategy.
This was a personal decision based simply on the fact that I wanted to free up time on my schedule for other types of projects. There is, and will continue to be, a huge need for smart and strategic social media content written by skilled digital copywriters.
Digital Marketing Is Booming
Let's be real … there is a huge need for digital copywriters to write ALL kinds of online copy and content for the digital marketing world!
And that need will keep growing rapidly as digital marketing and e-commerce keeps growing and expanding by leaps and bounds.
You may have heard that experts at Nasdaq are predicting that by 2040, more than 95% of ALL purchases will be done online through e-commerce. To put that in perspective, eMarketer reports that e-commerce accounted for 27.6% of total worldwide retail sales in 2020.
That's a lot of projected growth in the next 20 years.
That's a lot of opportunity for those of us who can write the web copy and content needed to fuel the digital marketing machine.
So, I invite you to join me in owning your future as a digital copywriter. Claim your freedom to choose the web writing projects you want to work on with clients.
Enter the candy store and fill your goodie bag with exactly what will satisfy your cravings.
Because, trust me, the writer's life of a digital copywriter is sweet indeed!
For more information about the web writing opportunities waiting for you as a trained digital copywriter, check out these resources:
Do you have any questions about the opportunity for web writers? Share with us in the comments.

The AWAI Method™ for Becoming a Skilled, In-Demand Copywriter
The AWAI Method™ combines the most up-to-date strategies, insights, and teaching methods with the tried-and-true copywriting fundamentals so you can take on ANY project — not just sales letters. Learn More »

Published: August 5, 2021