7 Fun Content Writing Projects That Come with Lofty Fees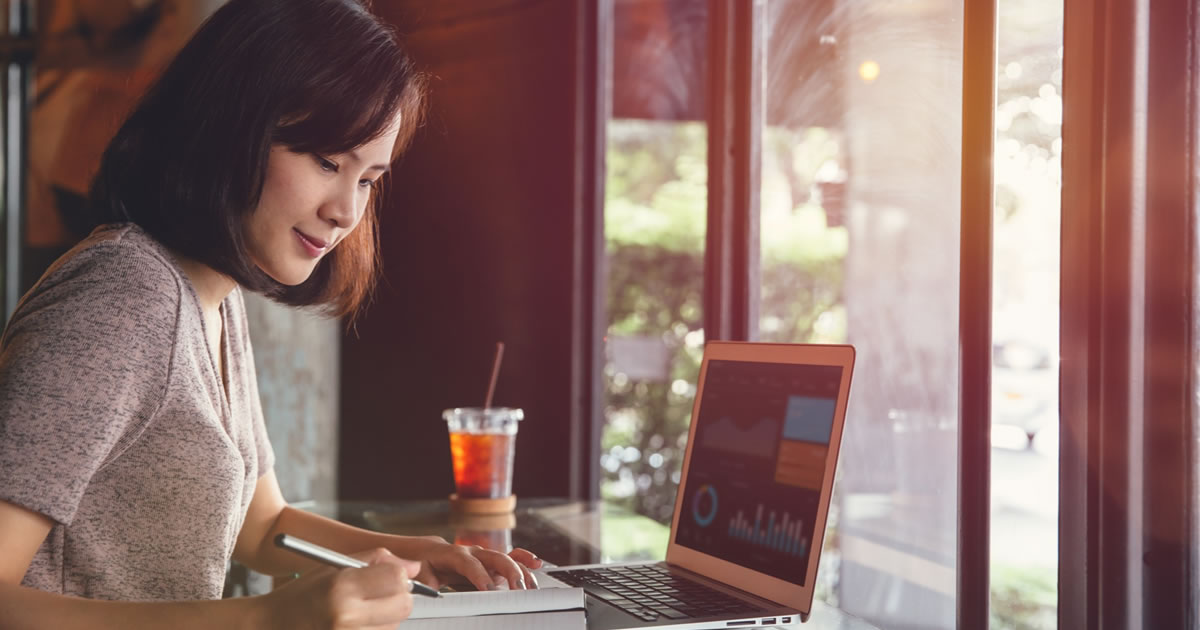 It doesn't show any signs of slowing down.
Not one bit.
In fact, this industry is experiencing unprecedented growth … something that was expected to take 10 years happened in just 90 days. And it's continuing to experience accelerated growth even now.
I'm talking about the content marketing industry.
And right now, it's on target to gain an additional $137.2 million in revenues by 2026, which is an increase of over 16.2%.
One of the driving forces behind this extraordinary growth is the way companies are using content to boost customer engagement as well as sales.
But content marketing is also used in other ways, including to build trust, drive traffic to a website, generate leads, and close the sale.
The simple truth is, content is now at the center of everything a business does. And it's hard for a company to survive without a strategic content marketing program in place.
And because it's so crucial to a company's overall success, well-trained content writers are in big demand these days.
This means you don't have to look very far to find clients. Once you know how to write content, clients will seek you out. You just need to be ready to write the kind of in-demand projects they need completed.
Exactly what kind of projects are we talking about and just how much does each one pay? Here's a rundown of seven pressing content projects:
Content In-Demand Project #1: Blog posts. More companies are creating blogs for their websites to draw readers in and help them with their purchase decision. Blogs are fun to write and usually are centered around offering the reader tips, ideas, reviews, or how-to information. They're usually no more than 800 to 1,000 words and might take you less than three hours to write. And for your time, you could easily charge anywhere from $150 up to $500.
Content In-Demand Project #2: Case studies. Known as "feel good" stories, case studies are short before-and-after stories that describe how a company or organization solved a challenge with a product or service — and the results of solving that challenge. They are usually about 800 to 1,200 words in length and might take no more than five to eight hours to write. But you can charge as much as $1,200 up to $2,000 for each one.
Content In-Demand Project #3: White papers. More like an informational report, white papers describe a business problem and then showcase the solution. They often include statistics, study and survey findings, and stories. They run about 2,500 up to 5,000 words long but come with handsome fees ranging from $2,500 up to $7,000.
Content In-Demand Project #4: Articles. Found online or in trade journals, articles provide readers with stories and/or detailed useful information that helps them achieve a certain goal. Their length varies from 1,200 up to 2,000 words and you could knock one out in about four to six hours. And when you're done, you can charge your client up to $800 or more, depending on length and complexity of topic.
Content In-Demand Project #5: E-books. An e-book (electronic book) is written to be read on a computer, tablet, or other smart device. And they provide readers with information on a specific topic. The length varies by client but often ranges from 12, 24, and up to 50+ pages. The fees vary as well but you could invoice your client anywhere from $2,000 up to $3,500.
Content In-Demand Project #6: E-newsletters. E-newsletters have been around for many years, but nowadays more and more companies are using them to provide engaging content for their target audience. The length might run 1,200 up to 1,500 words. Your fees could be anywhere from $800 up to $2,000 for each one you write.
Content In-Demand Project #7: Press releases. Companies use them to let the major media outlets know of a new product or service, an award or accomplishment, new executive hire, merger or acquisition, a brand-new event, or other newsworthy information. They usually are one to two pages in length and are super easy to write. And in return, you could charge a client as much as $500 up to $1,000.
You can see that any one of these projects could put you on the path to making a comfortable living as an in-demand content writer. For instance, let's say you decide to start off writing blog posts for a client.
Write two every week, and you could be making $4,000 per month. Now you've got your writing groove going, so you write articles for your client. Add that to your weekly writing schedule and at the end of the month, you're looking at another $3,200 in writing fees.
Now add in writing a case study once a month and you could charge as much as $2,000. With these three different projects, you'd making a six-figure income.
Talk about living the writer's life.
And there's one more important thing to consider. You can make even more money when you're the content strategist who develops the content mix that will best help your clients reach their goals. As the "mastermind" behind the content plan, you're in an ideal position to make $5,000 or more a month, on a steady retainer.
There's no better time than right now to get started as a content specialist. If you want to know all the ins and outs of becoming a content writer and strategist, then go here to get more details.

The AWAI Method™ for Becoming a Skilled, In-Demand Copywriter
The AWAI Method™ combines the most up-to-date strategies, insights, and teaching methods with the tried-and-true copywriting fundamentals so you can take on ANY project — not just sales letters. Learn More »

Published: August 9, 2021