This Kind of Hand-Built Portfolio Brings You Tons of High-Paying Clients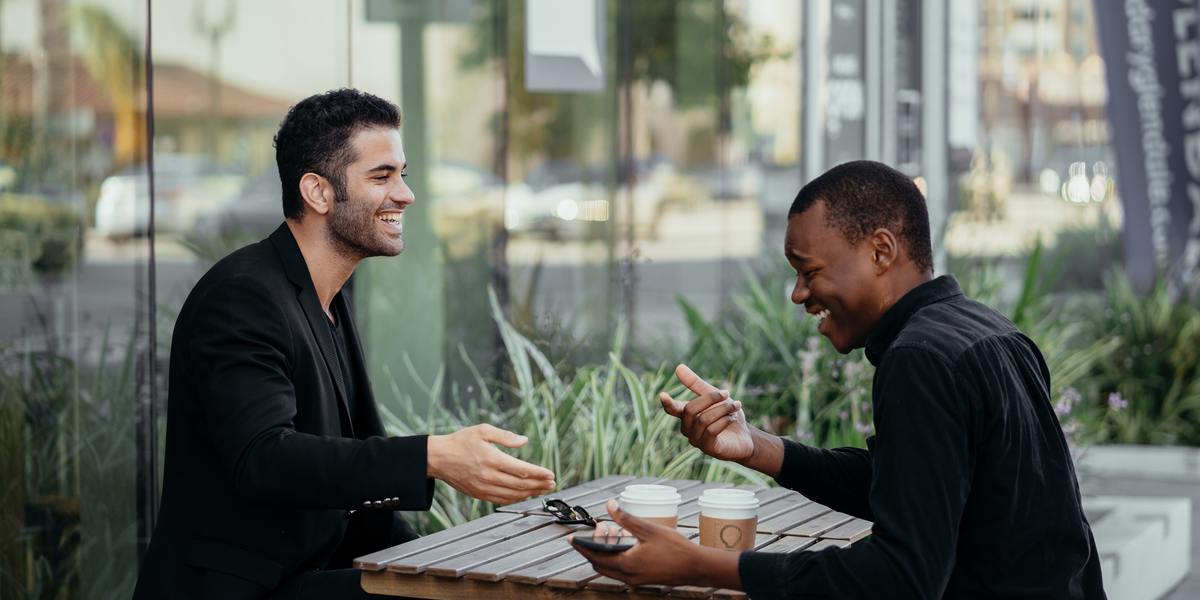 It's a mistake that most newbie and sometimes more experienced freelance writers make: They think they have to build a portfolio of writing samples to gain new clients.
But that's not true.
There's one kind of portfolio that can increase your business and it costs you zero dollars to do.
I'm talking about investing in an extremely important asset … people.
Porter Gal, a marketing expert and sought-after guest speaker, who is also the author of the best-selling book, Your Network Is Your Net Worth: Unlock the Hidden Power of Connections for Wealth says,
"I believe your social capital, or your ability to build a network of authentic personal and professional relationships, not your financial capital, is the most important asset in your portfolio."
She's right.
Those relationships you create can pay off in multiple ways. For example, when Paul Teshima, Co-Founder of Canadian marketing data company Eloqua, wanted to sell the business, he turned to his network of contacts to find a buyer.
Fortunately, over the years, Paul had taken the time to make friends with people who worked at Oracle, the cloud computing software firm.
When they found out he was interested in selling his company, a few phone calls were made and the next thing you know, he was talking with Oracle's management team.
In 2012, Paul struck a deal with Oracle, in which he sold Eloqua for $871 million. That was more than 200% of Eloqua's estimated market value. But it wouldn't have happened had Paul not relied on his network.
And while this might be an extreme example of the power of networking, studies show it does work. In 2014, Harvard Business Review did a study of 165 lawyers. As they tracked each lawyer, they found that those who spent time networking were able to bring in new business and also were able to choose premier clients.
But that's not all. Networking also offers a lot more advantages, including:
More Money: The Harvard study also found that those lawyers who engaged in networking were able to bill at higher rates, which increased not only their firms' revenues but also put more money in their pockets.
As for lawyers who didn't network, they had fewer billable hours than their peers.
More Knowledge: Besides increasing how much money you can make, networks also expand your knowledge. That's because when you spend time with like-minded people, you get to talking. And those conversations are usually filled with tips, insights, and strategies you hadn't thought about using simply because you didn't know they existed.
Networking gives you the chance to get advice on different topics but also confirm ideas you might have wanted to try but weren't sure if they would pan out.
More Status: It's hard to find clients if you are invisible to them. That old saying, "It's not what you know, but who you know" is true. Networking offers you a great source of connecting with the right people. But it also enhances your credibility, which in turn, helps your freelance copywriting business in different ways, including making connections with marketers who are hiring writers.
More Confidence: Sometimes you have to do the thing you fear most. Regularly participating in the right network, and pushing yourself to engage with people you don't know, will increase your confidence. Your growth depends on talking to the right people and forging lasting connections. If you are not very confident, networking is a great pathway to gaining the confidence you need for success.
Think of building a network as creating a safety net … one that guarantees greater personal satisfaction and fulfillment but also enhances your freelance writing business.
The good news is that right now you have the chance to start building those relationships by participating in one of the greatest copywriting and marketing networking events ever put together.
I'm talking about AWAI's annual Bootcamp, which is being held in October this year. (The dates and times are here.)
AWAI has pulled out all the stops so you don't even have to leave the comfort of your home to be among your peers. That's because the event will be live-streamed, via a brand-new interactive digital platform. This means you won't miss a single thing … including the chance to meet and connect with fellow writers, experts, and the AWAI staff — and especially marketers who are looking to hire writers.
But you've got to hurry up and secure your Virtual Bootcamp spot, which you can do here.

The AWAI Method™ for Becoming a Skilled, In-Demand Copywriter
The AWAI Method™ combines the most up-to-date strategies, insights, and teaching methods with the tried-and-true copywriting fundamentals so you can take on ANY project — not just sales letters. Learn More »

Published: August 30, 2021