5 Reopening Copy Projects You Can Land NOW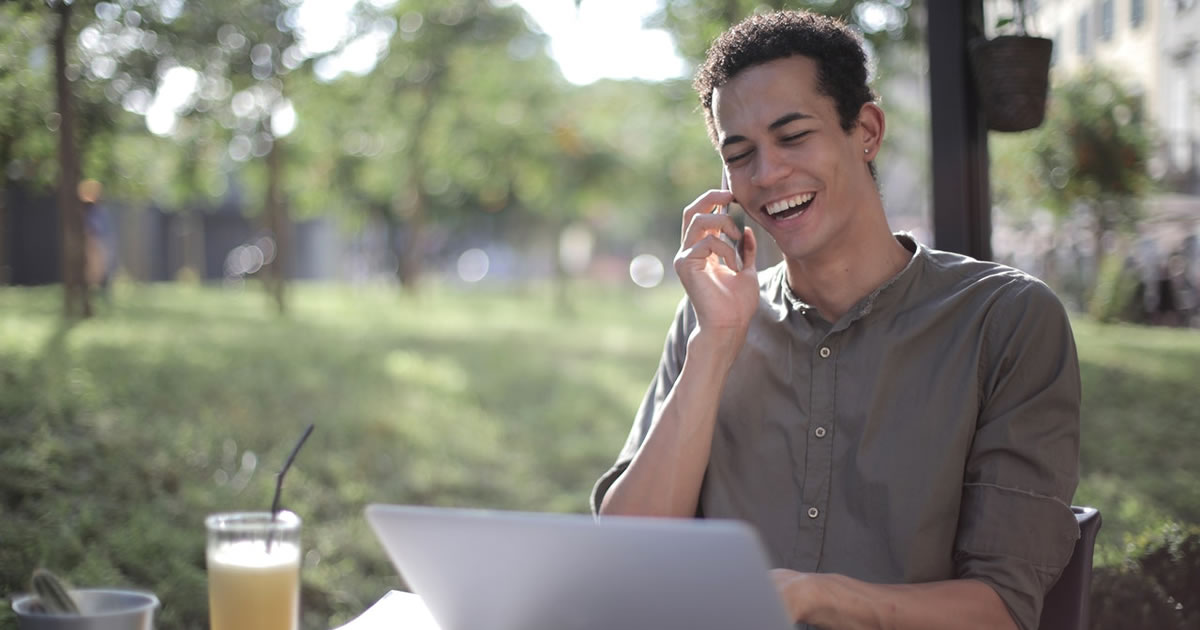 One of the easiest ways to land paid writing work is to offer to solve a "right now" communication problem for a business.
And right now, businesses all over the world are struggling to communicate with customers. What's open? What's available? Which products or services can be had … and at what price?
It's the perfect moment for you — even if you're just beginning your writing career — to ride to the rescue. By offering to create clear messaging for potential clients, you make their lives easier. If you can bundle in calls-to-action and information about sales events, you make their lives richer (yours, too).
But what should you offer that's most likely to be accepted? There are a handful of core "reopening" projects almost every business needs. I'll tell you about the Top 5, including what they are and some examples of how to pitch them to prospective clients in a way that makes it easy for them to quickly say, "You're hired!"
Reopening Project #1: Social Media Posts
These days, when you want to see what a business is doing right now, you check out their social media channels.
Yet for busy business owners, social media is something that's hard to keep up with on a regular basis.
It's a perfect opening for a writer like you. With social media, you can get your foot in the door. Plus, since social media works best when it's regularly updated, you're in a strong position to ask for a recurring contract (retainer) if you enjoy working with the client.
So what can you say to land the job? Try something like this:
Hi — I noticed that you have a social media presence on Facebook, Instagram, and Twitter. I understand social media marketing and could help you coordinate your messaging, post more often, and convert more casual visitors to regular followers and customers. Would Tuesday at 10:15 work for you as a time for a first conversation about the possibilities?
Reopening Project #2: Emails
Another booming opportunity for you is writing emails. Email is the lifeblood of many businesses … and yet I know many business owners who would rather scrub a truck stop toilet with a toothbrush than write an email on their own.
Emails are such a pressing and continual need for businesses, in fact, that there are many writers who choose to focus exclusively on writing emails. It's a project that can be completed in an hour or two, with standard fees ranging from $100 to $300+ each. And just like social media postings, emails work best when they're sent out regularly … which means a potential recurring paycheck for you.
To land an email writing project, find a business you'd like to work with that has a mailing list already. Sign up for their list (look for the "Subscribe" option on their website) and get a sense of what they're sending out already or if they're not yet regular email senders.
Then try something like this to open the conversation:
Hi — I noticed you had a special sale on [product/service] this past weekend, but you didn't send out any emails about it [or only sent out one email about it]. Before your next sale, let me help. I understand email marketing and can potentially get you more customers by writing additional emails for your list. Would Wednesday at 1:30 work for you for a Zoom call to discuss the possibilities?
Reopening Project #3: Online Ads
As businesses reopen, they're returning to the things they did pre-pandemic to get customers. That means … advertising!
Given how much of the world migrated to the digital space during the last 18 months, a lot of the new advertising is happening online. Businesses need Google PPC ads, Facebook ads, text message (SMS) ads, ads to slip into e-newsletters, website banners, and more.
These are short projects to do … but businesses always need more than one ad. Often, they'll want 5-10 ads at once to test out. So if you like short, fast projects that are always in demand, then online ad writing is a good choice for you.
To land these kinds of projects, try something like this:
Hi — I'd like to help you get more clicks and sales online. I see that you already have a website and a Facebook page — but you may not be doing everything you can to drive traffic to them and get sales. I understand online ads (including social media ads) and can help you boost your bottom line. Let's talk — does Thursday at 11:15 work for you?
Reopening Project #4: Landing Pages
As businesses do more advertising, they need to have a place for potential customers to go once they've viewed an ad. In the direct-response world, this is known as a landing page.
Often, landing pages are specific to a given ad campaign. That's the best practice, anyway. Yet many busy business owners try to use the same page for all their campaigns … with the predictable lackluster results.
You can help! Connect with a business doing advertising and offer to write them additional customized landing pages to test out. Try this to get that first opportunity:
I'd like to help you get more sales from your campaigns by improving your landing pages. Thanks to my training, I've got several ideas to make your pages more instantly compelling and attractive. I've attached a sample; let's connect this Thursday to discuss testing.
Now, both in this example and the last one, I offered the business a sample they could immediately use. Some may be wondering why … won't the business "steal" the idea and never hire you? It's a remote possibility, sure — yet in my experience over the last decade, I've never seen a business do it. Plus, if you give them an idea they think they'd like, they'll want to connect to get more! Smart marketers know that writers who can create interesting marketing ideas on an ongoing basis are rare, valuable, and worth treating right.
Reopening Project #5: Short Sales Pages
The final project I'll touch on today is the most complex … but also the most potentially lucrative.
Sales pages are the capstone, or final step, to business advertising campaigns. This is the moment when the customer decides to book an appointment or buy a product — the critical money-making moment for the business.
Businesses can't get enough of these pages. Sales page writers are frequently booked months in advance and can charge thousands of dollars per project — plus royalties, in many cases. And at times like right now … when millions of companies are launching new products and sales campaigns for their reopenings … choosing to write sales pages means a very comfortable writer's life indeed.
So how can you land these projects?
You will need training. For modern sales pages — often shorter than traditional long-form sales letters — I recommend turning to The AWAI MethodTM for Becoming a Skilled, In-Demand Copywriter. It's a hands-on self-study program that can quickly take you from beginner through all the key parts of a business sales campaign — social media, email, ads, landing pages, and yes … sales pages!
Throughout the program, you have the chance to get feedback on what you're writing, so you can be confident you're doing it properly. Then, once you know you have the skills you need, try something like this:
Hi — I write sales pages for businesses like yours, and I have some availability next month. I'd like to talk to you about a potential project for [product/service of theirs that you like]. I've got some ideas I'd like to share with you. Will Friday at 12:15 suit you for a kick-off call?
Which Reopening Projects Interest You?
There you have it — five projects you could offer a business to solve a "right now" communication problem and get hired fast. Which interest you the most? You can share your choice in the comments — and of course, you can absolutely offer a business multiple projects if they have more than one problem you can solve.
Plus, even if you're just starting your writing career, projects like these put you in a position to be seen as immediately helpful and useful. Most also lend themselves naturally to repeating projects and ongoing retainer contracts, giving you stability and a solid foundation for your writer's life.
I encourage you to use the scripts shared here for getting conversations started, and then lean on the community and expertise at AWAI to ensure you have the support and skills you need to deliver great work. When you succeed, we all succeed, and by focusing on reopening projects, you're helping the world get back on its feet fast, too.
Right now, you can get a live walk-through of the foundational program, The AWAI MethodTM for Becoming a Skilled, In-Demand Copywriter. It's your chance to quickly complete the program, launch your writing career, and go from aspiring writer to pro in just 10 short weeks, so you can start earning what you deserve.

The AWAI Method™ for Becoming a Skilled, In-Demand Copywriter
The AWAI Method™ combines the most up-to-date strategies, insights, and teaching methods with the tried-and-true copywriting fundamentals so you can take on ANY project — not just sales letters. Learn More »

Published: July 29, 2021