5 Lessons I Learned from My Copy Chief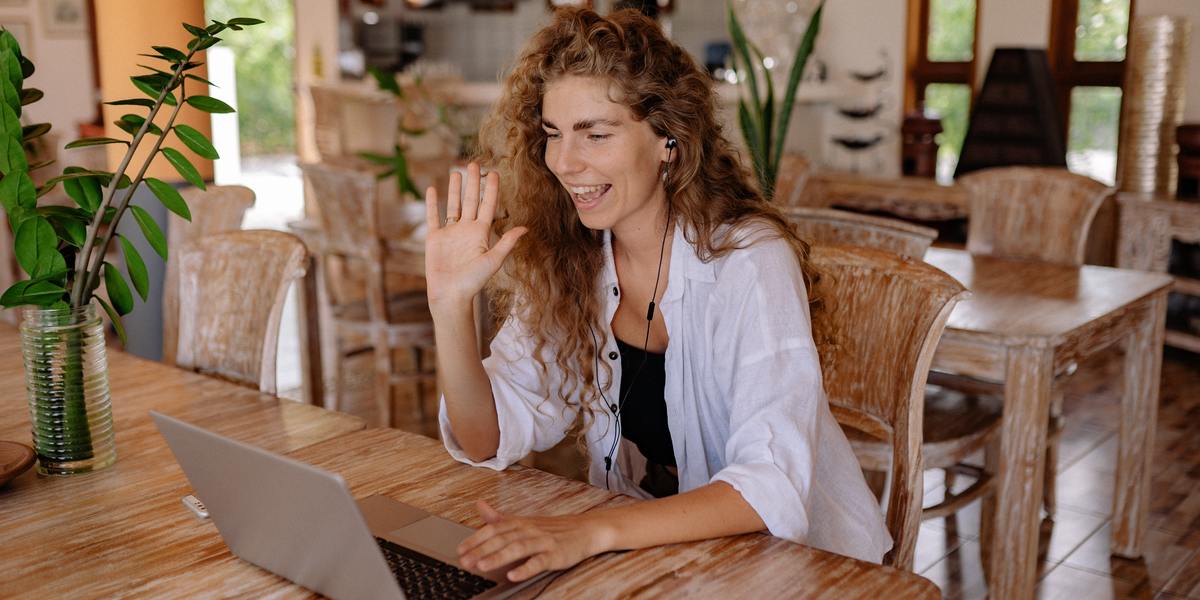 No matter how much or little experience you have as a writer, one of the fastest ways to improve is to find someone who's a few steps ahead of you …
And get their feedback on your writing.
If you're going the freelance route, one way to do this is to get to know fellow writers in one of AWAI's many bustling online writing communities.
Or, if you decide to get a job as a staff writer, or take part in a Certification program, you may be assigned to a "Copy Chief."
This is essentially someone who reads everything you write and tells you how to strengthen it before it gets passed on.
It's been a year since I started working under a Copy Chief and, while it's both wonderful and terrifying to have someone read your writing with a critical eye …
It's absolutely the fastest way to improve.
Regularly checking in with someone who's more advanced than you can sharpen your knowledge of copywriting … help you through personal hang-ups … and even encourage you when you're feeling less-than-great about your abilities.
After all, they've been there, too.
Here are the top five things I learned from my Copy Chief over the last year, in case they'll help you too:
Start with a structure.
Whether you're writing a long sales page, a video script, an email, or a quick blog post … it helps to have a structure to follow. If you have wandering thoughts like I do, then without a structure, your writing can get muddy and jumbled.
For faster, clearer writing, sketch out a structure, first. Even if it's something as simple as:
Introduce idea
Why reader should care
Relate it to product
Call-to-action
I like to write out the structure at the top of the page. Then, follow it!
Write a "quick and dirty" first draft.
Once you have a structure, fill in the words. This year, my goal is to write faster. But, as someone who tends to over-think every sentence while I'm writing, speed has been a struggle for me. For years.
The trick is to just write. No one needs to see your first draft but you. So, fill in a bunch of words. Go crazy if you need to!
Whenever you get stuck, you can even type, "something else goes here."
Then get up and go for a walk.
When you come back, edit with fresh eyes.
Make an editing checklist.
When you edit your draft, make sure it hits all the points you need. To speed things along, make yourself a handy editing checklist.
Again, this can be very simple, with things like:
Is the headline or subject line Urgent, Useful, Unique, and Ultra-Specific?
Are you highlighting the benefits, not the features?
Is your language natural?
Did you pre-frame the product?
Simplify. Go back to the Power of One.
Ever feel like you have too many ideas?
This is both my super-power, and my weakness. It's great in brainstorming meetings. But it can also lead to jumbled, over-stuffed pages no one wants to read!
This year, with the help of my Copy Chief, I'm learning to pick one strong idea and stick with it.
Here's a little trick to deal with all of the other ideas that come up while you're writing: Open a separate document or get a notepad and write them down as they come to you. Then, ignore them and keep writing.
Later, you can come back to them when you need a new idea for something else.
When it comes easy … enjoy it!
Every so often, you wake up with some kind of magic in you. As if all you need to do is touch the keyboard, and suddenly, easy, clear writing flows out of your fingertips.
You … your Copy Chief … your client … everyone agrees that what you just wrote is GREAT.
BOOM! And in that moment, you just KNOW you're a genius.
But the problem is that, once you've felt that magic … you're going to think you should feel it every time.
And that's just not the case.
Not for you or for ANY copywriter out there. Even those seven-figures-a-year copywriters have slow, clunky writing days.
So, as my Copy Chief told me recently … when that magical flow happens, just enjoy it.
Then, when the magic fades and you get stuck again, go back to your structure and write another terrible first draft!
Do you have any questions about working with a Copy Chief? Please share with us in the comments so we can get you the answers.

The AWAI Method™ for Becoming a Skilled, In-Demand Copywriter
The AWAI Method™ combines the most up-to-date strategies, insights, and teaching methods with the tried-and-true copywriting fundamentals so you can take on ANY project — not just sales letters. Learn More »

Published: June 10, 2021