New to Freelance Writing? The 4 Easiest Content Projects to Master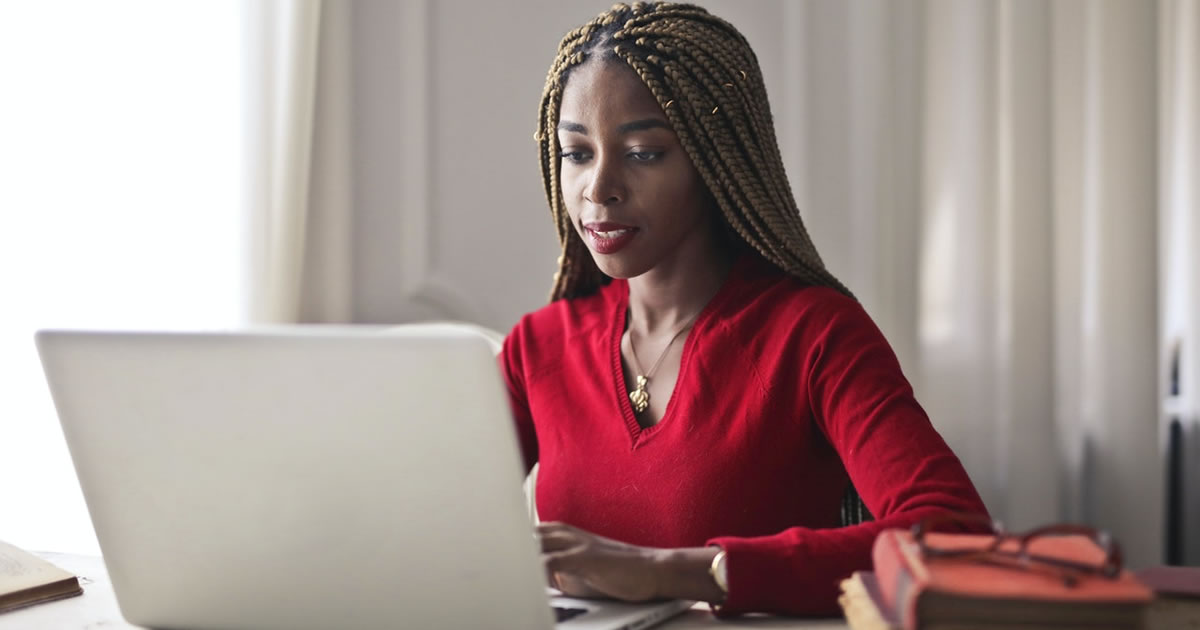 I have a confession. I love grilled cheese sandwiches. In fact, left to my own devices, I could eat them every day. They're quick, easy, and don't take much thought to make.
It's just two pieces of bread, a little butter, a couple of slices of cheese. If I'm getting fancy, I'll add sliced tomato, maybe some ham.
Now you might wonder what my penchant for grilled cheese has to do with freelance writing.
It's certainly not that making a grilled cheese and writing are the same.
But they do both have a framework.
And when you focus on writing for your career, you need a framework — it's easier to write and easier to find clients. Plus, you'll achieve success faster.
And one of the biggest markets today for writers is the massive $412 billion content marketing opportunity.
Marketers need your help to meet the huge demand of content they need written for their products and services.
These four content types are easy to learn and used by thousands of businesses. When you get the hang of one, you can look for companies that use that type of content marketing.
In this article, I'll describe the four types of content. Plus, share examples of the types of businesses that use them and give you ideas on finding related writing projects.
When you're looking to get your foot in the door as a freelance writer, it's helpful to choose one of these to focus on first. That gives you a massive advantage because it's easier to concentrate on one thing at a time. Plus, since there are literally thousands of opportunities to write any one of these, no matter how much or how little experience you have.
The 4 "Easiest to Start" Content Project Types
1. Blogs
Blogging for businesses is my bread and butter. It has been for a while. I have anywhere from 7-10 clients who want me to write blog content for them every month. That's because they know regular blogging brings them more customers.
With strategic planning, blogging grows web traffic and brings in new customers. In fact, Optin Monster discovered "53% of marketers say blogging is their top content marketing priority."
Many businesses outsource their blog content. That way, they can maintain their publishing schedule and have additional perspectives by having multiple authors.
It's an easy framework to learn and works across industries. Professional blog rates vary from $150-$800 (though I've heard of writers getting $1,000 per post for highly technical topics).
It's also a great way to build up an income base by finding companies that want to hire you repeatedly. I have clients that I write 1-4 posts each month for, and I can count on them month after month.
There are a lot of ways you can find blogging clients. But I always recommend reaching out to companies with active blogs in industries where you have some experience.
For example, when I reach out to B2B fundraising tech prospects, I include samples of fundraising tech blog posts. It's more targeted than saying, "I can write your blog posts." Plus, since there are roughly 4.4 million new blog posts published every day, there's an opportunity to match your skills and experience in any niche.
2. Articles
The lines are blurring between blog content and articles. Sometimes people use the terms interchangeably. Some will say that articles are more extended and more in-depth. Still, many blog posts are also long (2,000+ words) and include interviews and statistical research.
What matters is that you define what the business expects before you agree to a rate.
Usually, if a company wants to hire you to write an article or blog for them, they'll send what's called a "brief." This describes the audience, target word count, any SEO keywords, and may include background research.
From this writer's perspective, I usually think of an "article" as a more sophisticated blog post. You might write it with more professional language than a blog post. You may interview a subject matter expert or two for quotes.
Articles can be worth more money to your client because they're perceived differently. Fees can range from $250-$1,000.
3. Social Media Posts (and Ads)
There is a framework for writing social media posts too. For example, if you pay attention to the types of Facebook posts that get a lot of engagement, you'll notice the writing.
There's an attention-grabbing "headline" or opening sentence, and it shares a benefit or two. If you start paying attention to the way copywriters write on Facebook — even their personal posts — there's a big difference from how your Aunt Marge writes hers.
If you learn to write engaging social media posts and ads and you can have a lucrative writing career.
The easiest way to start with social media is by asking small business owners you know if they need help with their social media. Most of them are thrilled to hand it over to someone else. They'll probably want you to post and monitor their engagement too. If you want to specialize, this role is called a social media manager, and you can command a retainer of anywhere from $500-$2,000 per month.
4. Email Newsletters
What do financial advisors, chiropractors, and dog groomers all have in common? They're professional services providers. Most of them either have a newsletter or want to have a newsletter.
After all, they know that email is the easiest way to reach their current and prospective customers. Virtually everyone has email and checks it daily. Plus, sending a weekly or monthly newsletter has the advantage of sharing valuable knowledge with their customer base.
When you share helpful tips with your customers, they think of you when they have questions or need your services. Imagine you're a dog groomer, and you send out a monthly email that includes helpful info about a timely topic. For example, how to keep your pet flea-free this summer or how to clean your dog's ears at home.
However, few professional service providers have the knowledge or desire to write and maintain their own newsletter. That's where you come in.
Newsletter services can range from $800-$1,500.
Each of these four content types has a framework, just like making a grilled cheese sandwich. Which of them appeals to you the most? The fastest way to master them is to pick one to start. Practice it, learn the framework, and let potential clients know about your new skill.
Do you have any questions about getting started as a content writer? Let us know in the comments.

The AWAI Method™ for Becoming a Skilled, In-Demand Copywriter
The AWAI Method™ combines the most up-to-date strategies, insights, and teaching methods with the tried-and-true copywriting fundamentals so you can take on ANY project — not just sales letters. Learn More »

Published: April 20, 2021