Free Webinar and Q&A:
Setting Up Your Freelance Writing Business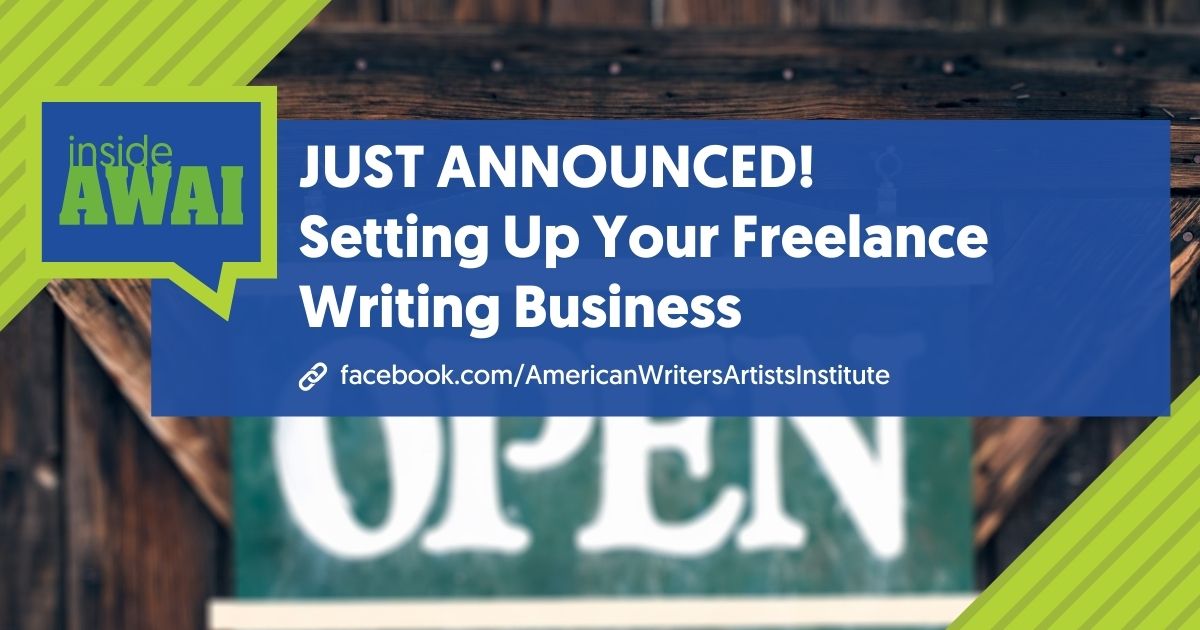 Not sure what it takes to set up a freelance writing business? Mystery solved! On our next free Inside AWAI session on Friday, March 19, 2021 at 12:00 p.m. ET, Setting Up Your Freelance Writing Business, join AWAI's Pam Foster and our panel of experts — Jen Adams, Lisa Christoffel, and Heather Robson — who guide and work with freelance writers every day through our member sites: professionalwritersalliance.com, b2bwritingsuccess.com, and wealthywebwriter.com.
By the end of the session, you'll know all about:
Equipment/software you need for your home office (and don't need)
Business structure options to run by your local accountant and what some states require
Business name and email considerations based on your goals
Marketing basics to start letting the world know you're in business
Client process/communication tools to manage projects like a pro
Other tips and insights
Then we'll open up the lines for a Q&A to answer questions from you and your fellow listeners on how to get your own freelance writing business all set for success.
Even if you're not quite ready to set up your freelance writing business, I encourage you to join us. … so you've got all the steps when you are ready!
Have you heard? Inside AWAI is now a Facebook Live event. Even if you can't make it for this month's live webinar, you can watch the recording at any time from our Facebook page.

The AWAI Method™ for Becoming a Skilled, In-Demand Copywriter
The AWAI Method™ combines the most up-to-date strategies, insights, and teaching methods with the tried-and-true copywriting fundamentals so you can take on ANY project — not just sales letters. Learn More »

Published: March 13, 2021