How to Write a Powerful B2B Video Script for Your Client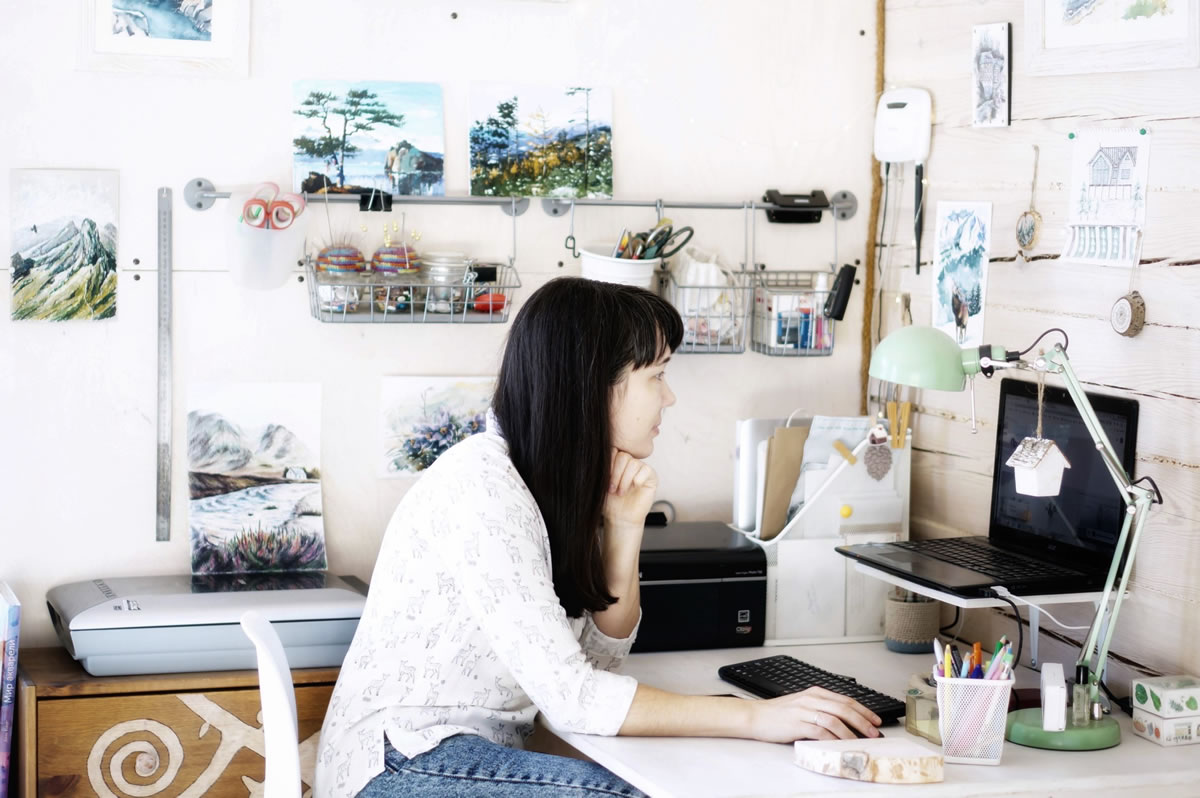 Today's B2B marketers know videos are a powerful part of their marketing strategy. It's their second-most used marketing tactic (26%) behind websites and landing pages (30%) and is used heavily at the top and bottom of the sales funnel.
That's why marketing teams take the production lead for nearly half of all videos produced by B2B companies. They know how valuable video can be in educating and engaging their target audiences. So why is it that many companies overlook the importance of the video script?
When creating a new video, many B2B companies avoid putting a lot of time or effort into the script because they want to get something published. But having a bad script, or worse, none at all, can easily ruin their marketing efforts, leaving everyone wondering why the slick video didn't work the way it should.
A good video script can make a difference in the overall quality and effectiveness of video marketing efforts and play an integral role in generating positive results for the campaign — no matter where in the funnel it's used.
1. Choose the Right Length
While there's no industry standard for how long your script should be, many video marketers explain it should be about three words for every second of video. Based on the average reading speed, this helps your presenters stick to a comfortable pace as they read the script. You don't want them to speak too fast as they try to cram in all the great information you've got in the script, right?
Here's how that breaks down for your video script:
30-second video = 90-word script
60-second video = 180-word script
5-minute video = 900-word script
No matter if it's the company CEO, a hired spokesperson, or other employee of your B2B client, you want to make the speaker comfortable with the length of the script.
2. Use an Outline to Create the Script
The script's purpose is to keep the speaker on message and ensure you're delivering the right content to the audience. No matter how long the video is, an outline will help you write a script that includes everything you want to say in the most economical way possible.
Most video scripts are made up of the same six components that'll help you keep the focus on your audience so you engage them right away and keep them watching:
The Introduction: This section should attract your audience's attention and focus, so they'll stick around for the rest of the video. Try using an emotional hook, a surprising fact, or a relatable story here.
The Problem: Tell viewers exactly how they're affected by what you're about to talk about. Think about why the problem is so important to solve for them and how it negatively affects them. If you don't set up the problem nicely, the next part of the script will fall a little flat.
The Solution: Here, you'll present the benefits of the product or service the B2B company offers. Present it in a clear, direct way with easy-to-understand language. Try to be brief and stick to the most compelling facts about the solution.
Why You?: This is a vital section. It explains what separates you from the competition and why they should choose you over anyone else. (Think USP — your Unique Selling Proposition.) You've got to prove you're the right B2B company for them. Other products might do the same things, but yours is better, easier, cheaper, or more unique than anyone else.
The Company Background: Give viewers a taste of what makes your company special and convince them to take a closer look. You're looking to build the trust and credibility of your company here, so you want to nurture the leads, not sell them. Focus on their needs while you open up with a little behind-the-scenes info about your company.
The Call-to-Action (CTA): Now it's time to spur the viewers to action. By this point, they've sat through the entire video and are ready to do something. So, tell them! Give them specific, exact instructions on what you want them to do next. You'll have better success if you focus on their needs, so skip asking them to Like, follow, share, or subscribe. Just tell them what's next in their journey of discovery and leave it at that.
3. Write the Script
Now it's time to write. The best scripts are ones that are conversational and easy-to-follow. They use words that are specific and focused, avoid buzzwords, jargon, clichés, and empty expressions. You don't want people to roll their eyes as they watch.
4. Review the Script
Before you move to producing the video, you'll want to review and edit the script. Make sure it follows the outline you created and hits all the points you want to include. Edit and rearrange anything that needs it and consider cutting anything that doesn't serve the video's end goal.
Pro Tip: Read the script out loud to make sure the words and ideas flow nicely. Even if you're not the one who'll ultimately record it, reading it aloud can help you find any issues beforehand. Time how long it takes to read it out loud, to be sure the length is within the planned time frame.
These four steps will help you write a video script for a B2B marketing client.
Video marketing is a viable strategy for B2B companies today. As a freelance B2B copywriter, you're in a great position to help them. By writing better video scripts for your clients, they'll engage their audience more, convert more prospects into customers, and increase revenues.
Have you written video scripts for your B2B clients before? How did it go?
This article, How to Write a Powerful B2B Video Script for Your Client, was originally published by B2B Writing Success.
Looking for a sure path to success as a freelance copywriter? Join our community by clicking here.

The AWAI Method™ for Becoming a Skilled, In-Demand Copywriter
The AWAI Method™ combines the most up-to-date strategies, insights, and teaching methods with the tried-and-true copywriting fundamentals so you can take on ANY project — not just sales letters. Learn More »

Published: March 11, 2021