A Simple Daily Outreach System Can Deliver Big Results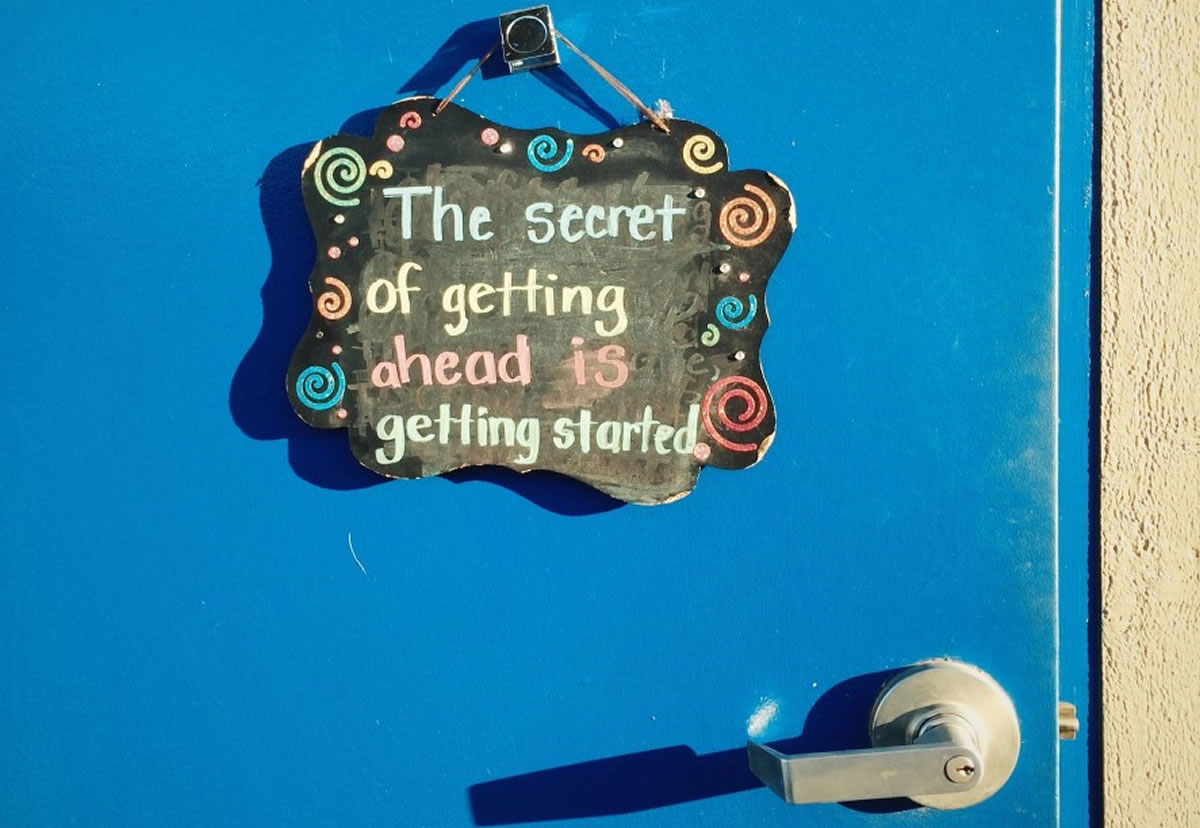 You've probably heard the old adage, "An apple a day keeps the doctor away." What if you applied the same thinking to your freelance writing business?
In this case, it would be "An outreach a day keeps feast or famine away."
After all, marketing is an essential part of running any business, and outreach is a big part of freelance writing marketing.
When you build a habit of daily outreach, you'll develop confidence and land new clients.
What do I mean by outreach?
In general terms, I mean letting people know you're available for work.
It's the single best way to land new work if you're new to freelance writing. And it's useful to have an effective outreach strategy as an experienced freelancer. It's the way I've landed much of my work over the years.
And when you make it a habit, then it becomes a normal part of your workday. It's almost automatic and only takes a few minutes.
You may have heard Ilise Benun of Marketing Mentor talk about "Marketing Mondays."
This is the concept of dedicating a day to focus on marketing each week.
I like this idea in theory, but it's never worked for me. One thing you'll come to understand as a freelancer is: good advice is everywhere. But you need to find the good advice that fits you: your personality, your habits, and your lifestyle.
So for me, instead of spending Mondays marketing, I'd end up booking calls and doing client work. As a result, my marketing outreach slid by the wayside. That is, until I looked at my calendar and panicked because I didn't have enough work scheduled.
Once I shifted my approach to B2B blogging and daily outreach, I found a simpler way. A way that fit my personality and my habits.
A Message a Day
I send a minimum of one message a day to a past, current, or prospective client.
Sometimes I send an article I think may be of interest or an idea for them. If I don't know them yet but simply want to know if they work with freelancers, then I'll send a note of introduction with a link to a sample or two.
I used to dread doing this but once I bit the bullet and started doing it consistently, I saw results. Sometimes I'd get a message saying, "Thanks, but we don't need anyone right now." But sometimes I'd land a client!
Now, it's part of my daily schedule.
And because I have a simple system, it's a habit.
And like all habits, it becomes ingrained.
Best of all, it doesn't have to take hours.
A Simple System for Daily Outreach
If you've been freelancing for a while, you have a client roster. These may be current or past clients.
Do they know everything you do? Maybe you wrote their web copy a year or two ago and now you also offer email writing services.
If that's the case, it makes sense to email them and let them know about your new service. If you work with content marketing managers, you can ask them if they have an Editorial Calendar they could share. That way, you can send targeted pitches.
You can also send a link to a relevant article with a little "saw this and thought of you" note. Or send a link to a new sample that excites you. I did this last year when I landed a byline in a well-known trade journal.
The key is to make it relevant to the recipient.
If you're new to freelancing, then you might not have any previous clients yet. That's okay.
You can still make a list of people you know.
This list can include friends, family members, neighbors, co-workers, people you know through church, volunteer efforts, anything.
Write up a simple email that lets these people know what you're doing (freelance writing) and start sending it out.
If you want to ramp up fast, then send more than one a day. Send two or 20. Whatever makes sense for you.
Your Results Will Vary (and That's Okay)
Depending on your relationship with the recipient, you may or may not get a response.
However, you never know when the recipient will pass your name along to someone who is a perfect fit for your skills.
It's a numbers game. The more messages you send, the better chance you'll find someone when they're looking for a writer with your skill set.
The key to that sentence was "when they're looking for a writer with your skill set" — it's easy to start feeling disappointment or disillusionment when you send out messages and you don't get positive responses … or any response at all.
But part of the reason for doing the daily outreach is that there's always an element of timing for your prospective client. They may or may not need your skill set right now. But the more outreach you do, the better the chances you'll hit them during one of those times they do need your help.
You'll also increase your chances of landing a new client by focusing on your relevancy. For example, if you've had a teaching career then it's a natural fit for you to reach out to e-learning companies and offer your services.
You can write a simple script for yourself and set a target for sending a minimum of one a day.
I'm constantly adding to my list of prospective companies. You can too. You can use LinkedIn, conference exhibitors, and your industry knowledge to add to your list.
Before you know it, you'll look back at your past year and realize you're consistently landing more work because of this habit.
What do you think? Will you take on the outreach a day habit?
This article, A Simple Daily Outreach System Can Deliver Big Results, was originally published by B2B Writing Success.
Looking for a sure path to success as a freelance copywriter? Join our community by clicking here.

The AWAI Method™ for Becoming a Skilled, In-Demand Copywriter
The AWAI Method™ combines the most up-to-date strategies, insights, and teaching methods with the tried-and-true copywriting fundamentals so you can take on ANY project — not just sales letters. Learn More »

Published: April 1, 2021