Your Clients Are Not Your Business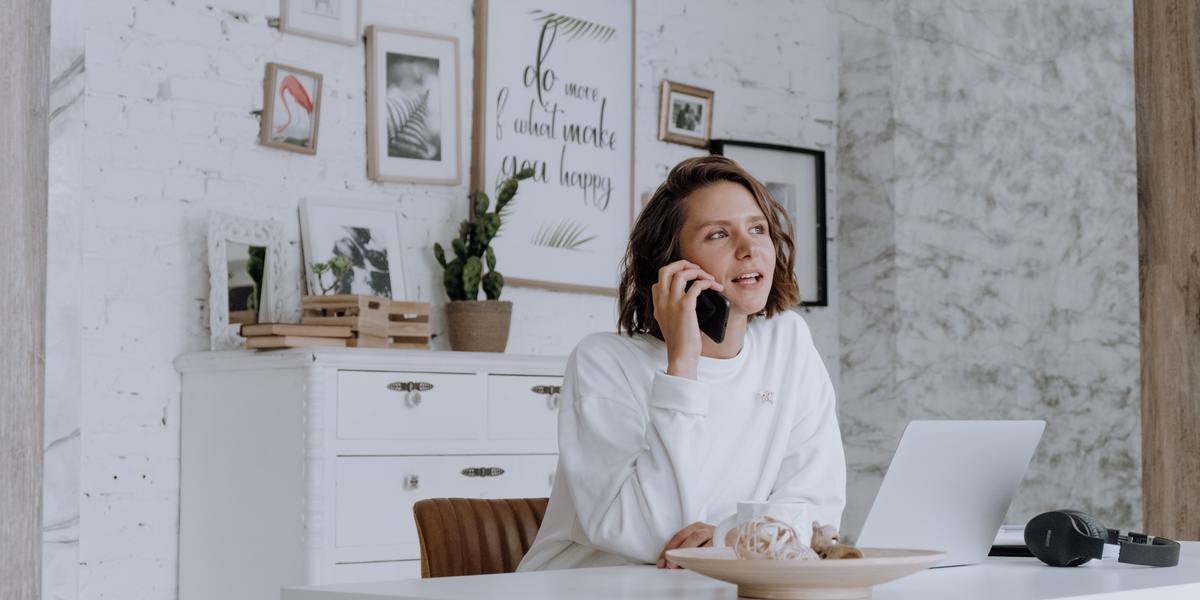 "If I don't have clients, I don't have a business."
Really … is that true?
Recently I've heard several new copywriters express this idea as if it were the truth.
But as someone who's been in business for over 35 years and who has been through periods without clients (sometimes known as feast or famine), I can tell you this makes no sense at all.
So today, I want to debunk what seems to be a widespread myth.
Let me start by stating what I see as a fact: When you have your own business, you get to decide what matters and what counts.
I've decided that my business is a laboratory for my personal and professional growth, as well as the way I support myself. Over the last three decades, I have used it to grow and become the person I am today.
You can do that too.
That's why you must be at the center of your business. Without you, there is no business.
Clients are another matter entirely. Yes, your clients are an element of your business, and an important element at that. But they are not "it."
You are there to help and serve your clients, but not at your own expense. You wouldn't — and shouldn't — sacrifice yourself (and your health) to your clients just because there's money involved — although I have seen many people do that.
When you put your clients ahead of yourself, when you think your clients' needs are more important than yours, it's easy to sacrifice yourself to them.
That's why I believe that you come first. Your relationship with you — the way you treat yourself and your well-being — is more critical than any client relationship.
Your own marketing and the growth of your business must come first, because without those, you have no business tomorrow.
Clients come and go — you can always find more (and usually better). But without you, there is no business.
Doesn't that make sense?
Therefore, whether you have clients or not, you definitely have a business.
Further, for the purposes of developing the right mindset to succeed in business, it's important to take it seriously from the beginning.
You must treat it like a real business, regardless of whether you have clients at any one moment in time. In fact, it's possible that in your first year or so, your client flow will be gradual and inconsistent. But that will not (and should not) change whether your business exists. That wouldn't make sense and could cause a certain mental and emotional whiplash, which isn't helpful.
So what does it mean to take your business seriously from day one?
It means you will …
1. See yourself at the center of it. You are the engine of your business. You must realize that you are responsible for everything that happens, no matter what happens. That also means you have the freedom to do whatever it takes to make it work and to drive it in the direction you want. You don't blame your problems on (or attribute your success to) the economy or the market — you are ultimately responsible.
2. Invest in yourself and your business. Just like with the copywriting itself, you have to learn. You must study and learn and practice the business skills you need — marketing, money, operations, client management, time management, and more. When you do, you will be able to create repeatable processes to help you take control of your business so it can take you where you want to go. As with everything, you have to invest in and nurture it as it starts to grow, and well beyond.
3. Take the actions necessary to make it succeed. You will do whatever's necessary to find and pursue the clients you want to work with, the ones you are most competent to serve. You aren't letting fear get in the way. You aren't worrying that they won't like you or that they will be annoyed by your patient yet persistent follow-up. You do what needs to be done, no matter what.
What does it look like when you're not taking your business seriously?
You are waiting to be discovered! Your fingers are crossed and you are expecting one client to tell others about you (otherwise known as word of mouth). You are hoping that someone will stumble upon your LinkedIn profile or website. And when they don't, you get upset or frustrated and start doubting yourself.
It's a downward spiral. Don't go there!
Instead, focus on what you can do, what you are willing to experiment with, and what you know how to do. Make your mistakes, learn from them, pick yourself up, and try again. That is the essence of the laboratory that is at your disposal.
Your future is entirely in your hands, not the hands of your clients. That's why whether you have clients does not determine whether you have a business.
Do you have any questions about starting or expanding your business? Please share with us in the comments so we can help.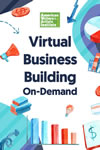 Virtual Business Building Intensive On Demand
Follow along as seven experts guide you through everything you need to transform your writing aspirations into a professional moneymaking business… From picking your niche, creating a unique marketing message, and putting your website up… to attracting clients, pricing, and closing deals… nothing will be left in doubt. Learn More »

Published: February 19, 2021