Unlock the Doors to Multiple New Income Streams with a Fun Conversation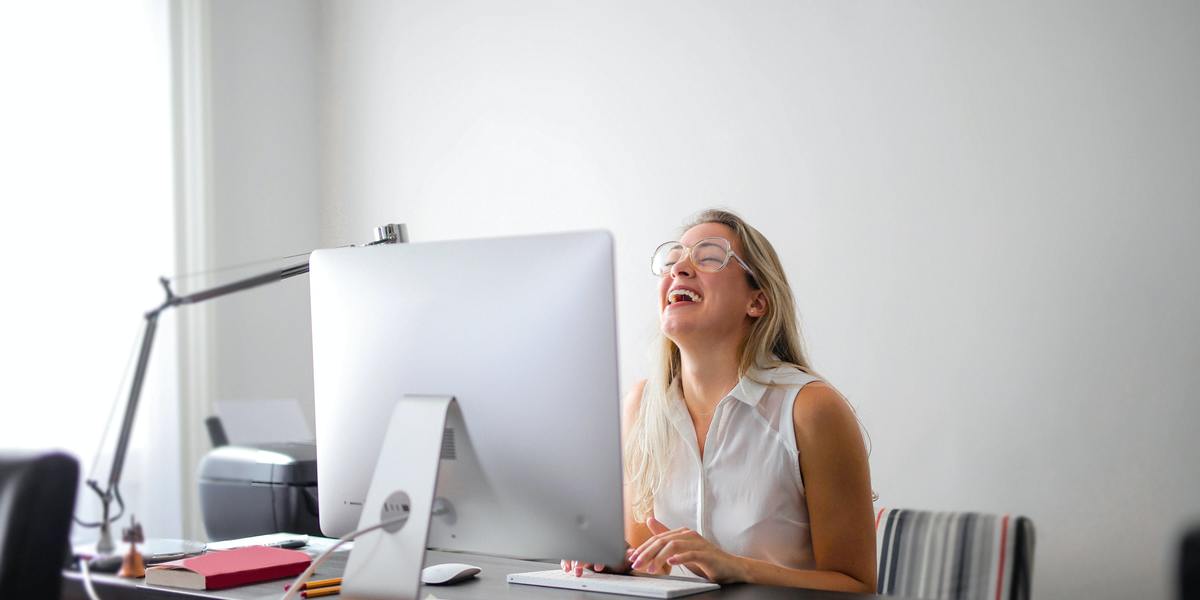 Have you ever interviewed someone?
If so, and if you enjoyed it, you could very well have another line of writing income open to you …
Assuming you can get past the nerves part!
For example …
The first time I interviewed Bob Bly ended in an air-punching stampede throughout my home.
It was the accumulation of excitement over getting to talk to him on the phone and worry that I'd mess up …
Say something dumb …
And ultimately ruin the interview!
If you're not familiar with him, Bob Bly is one of the most distinguished writers in our industry. He's been a successful direct-response copywriter and internet marketer for over four decades now, and he's authored over 100 books.
He's also a regular presence at AWAI events, where he generously shares his extensive knowledge of how to succeed as a paid writer in this world.
In fact, I'd rank him right up there with Oprah and Brad Pitt, in terms of industry leaders!
So when I interviewed him that first time for Barefoot Writer magazine, I'd concocted all kinds of fears in my head about everything that might go wrong.
I didn't want to ask a stupid question …
Or trip over my words …
Or annoy him in any way.
So, angsty and nervous, I shakily made the call.
Bob picked up on the first ring, and you could hear the smile in his voice.
We exchanged pleasantries and launched into my questions. He shared detailed, in-depth advice. We laughed. We went off on tangents.
By the end of the interview, I was smiling as well.
He may be a legend in our industry, but he's also really, really nice.
And while that wasn't the last time I got nervous before an interview, it did teach me a valuable lesson:
Focus on the person on the other side of the interview … and let everything else go.
I've since interviewed multiple New York Times best-selling authors … a Tony-award-winning producer … more million-dollar copywriters than I can count …
And ALL the interviews have been satisfying, not to mention sources of terrific tips and secrets I'm thrilled to pass on to Barefoot Writer Club members.
Plus, just about all the interviews I've ever done have taken surprising turns …
Which is why when I hear an Alanis Morrisette song on the radio, I inadvertently think of Paul Hollingshead. (Paul is a direct-response copywriter who regularly nets over $300K for his letters; Alanis was one of his favorite artists at the time of our interview.)
And it's why the sight of a big bowl of fresh green lettuce makes me remember the image of Chris Marlowe walking barefoot through the dirt in her garden. (Chris was a notable copywriter and internet marketer; we talked about finding wholeness by connecting with the earth.)
It's also why I have a secret fantasy to one day attend an adult summer camp in the Colorado Rockies — because that's what Casey Hibbard did, and it sounds amazing. (Casey is one of the top case study writers in the country, and also one of the kindest people you'll ever meet.)
The thing I've come to realize about interviews is that no matter what kind of accolades are held by the person on the other end of the line, you're still talking to a human. And that human has the same kind of worries and hopes that other people do …
That human may very well share the same fears of coming across as a fool in an interview, or of somehow making a bad impression.
I share these stories because I want you to understand just how rewarding and ultimately easy an interview can be.
And as someone who's pursuing the paid writer's lifestyle, it's a good skill to add to your own toolbox.
Certainly, it's something that gets easier over time, and it's something you can get better at.
But armed with some research and a list of pre-thought-out questions, there's not really anything hard about it, other than overcoming your own nerves and maybe not laughing too loudly at the other person's jokes.
The other reason you should consider being open to giving interviews is because it unlocks a lot of doors — not to mention new fees — for you as a writer.
For example, you could …
Write articles or blogs based on an interview with a person who's an authority on the topic you're writing about.
Create focused, super-targeted website content with information gleaned from interviews you conduct on your clients.
Put together a video script for a client who plans to interview with someone, or based on an interview you do yourself.
Launch an entire career in case study writing built primarily on the skill of interviewing other people.
Personally, it's this last one that tempts me the most …
Can you imagine calling someone up, having a friendly chat with a paper in front of you to guide the conversation, and then basically writing up two pages about your conversation and netting $1,000-$2,500 for it?
That's what case study writers do, and if I were starting all over again as a copywriter, that's the specialty I would turn to first.
It's fun … low-key … and pretty simple, once you understand the basic structure of a case study.
Plus, you get to know really cool people over the course of your projects. And there's just something about connecting with someone voice-to-voice, as opposed to just email, that elevates them beyond just being another contact.
From your end, you'll find you are more memorable to them, and that alone could play out in dozens of other door-opening opportunities.
If writing case studies sounds appealing to you, I recommend you take a look at an opportunity to be mentored directly by expert Casey Hibbard. Join the full-immersion experience to help you master this special kind of copy, and in just four weeks, you'll have the knowledge and skills to become Certified as a Case Study Specialist.
And even if you don't see yourself focusing on case study writing down the road, I'd still recommend looking at it given how much it'll teach you about the basics of interviewing — a great skill to have no matter which direction your writing career goes.
Do you have any questions about conducting interviews as an income stream? Share with us in the comments.

The AWAI Method™ for Becoming a Skilled, In-Demand Copywriter
The AWAI Method™ combines the most up-to-date strategies, insights, and teaching methods with the tried-and-true copywriting fundamentals so you can take on ANY project — not just sales letters. Learn More »

Published: February 23, 2021