Living the Writer's Life: Holly Rhoton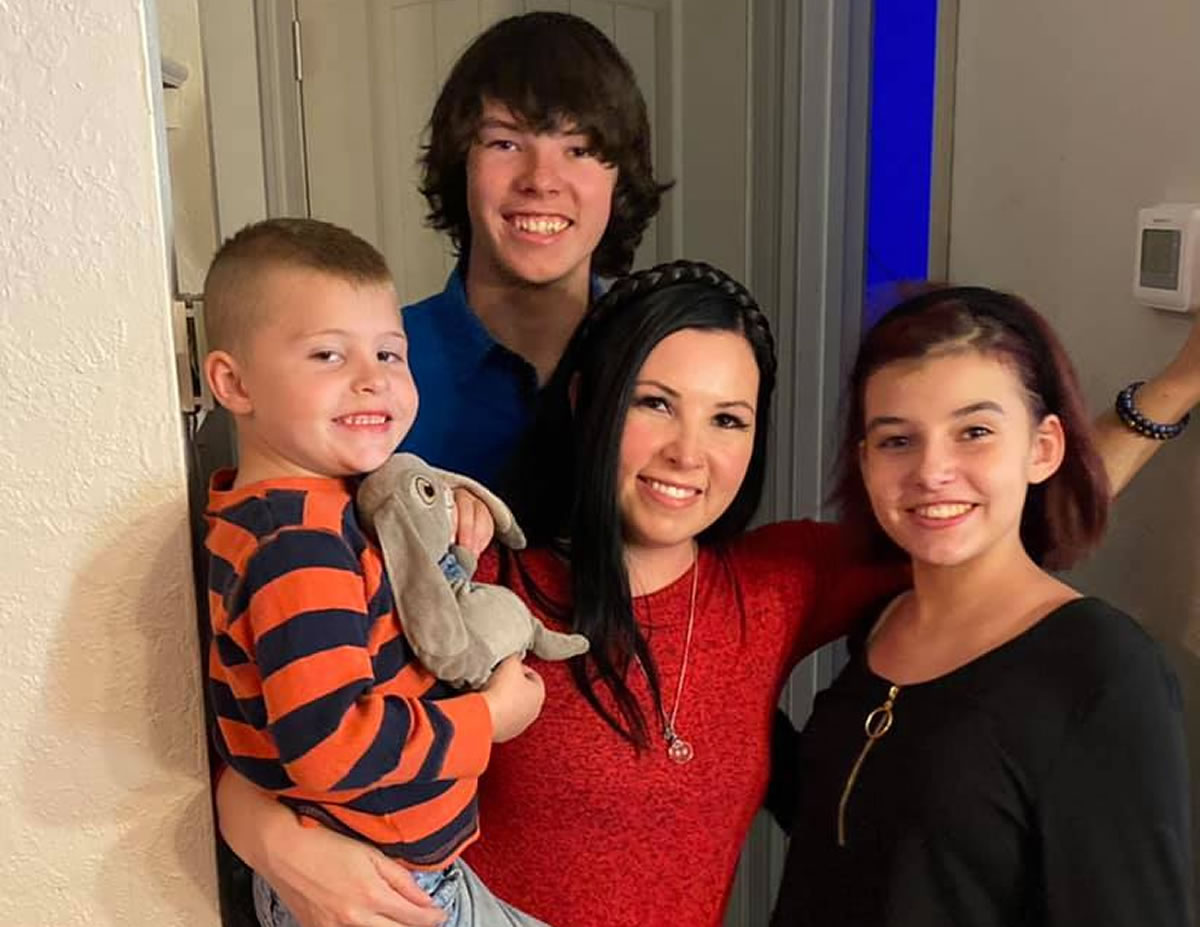 Enjoying Thanksgiving with her family.
Tell us about your story, Holly.
Basically I'm a human just trying to find where I belong in this world. I always knew I was supposed to be a writer. But I came from a rocky childhood and didn't think I could make reliable income. I've worked at a hospital full-time for the last 16 years, now in the mammography department.
But it's not what I was meant to do. A few years ago I saw an ad online about getting paid to be a writer. It inspired and excited me. I felt like maybe I could actually do this darn thing. Write and make money. Fulfill my soul's calling and pay my bills.
So, I bought the famous copywriting course – Accelerated Copywriting, and I went to Bootcamp in 2019. I've been trying to build my writing career alongside my hospital career ever since.
Tell me about your favorite type of work and how you find clients.
My favorite niche to write for is anything that has to do with growth mindset or female empowerment. I really enjoy helping people find their way, showing them there's more out there in the world and they can have it.
Facebook gave me my first two clients. I started messaging my friends list one by one. I just sent a simple message with a greeting and told them about my new business. I asked if they had any need or knew anyone who did.
It was so simple. Anyone can do it. Just keep it casual. Be friendly. Try not to copy and paste the same message to everyone. You can tell when people do that to you, and no one likes that.
So now, you're working a full-time job and building your writing business and being a mom. What message does this send to your kids?
I get to show them something really amazing … You're never too old to give up on your dreams or to try something new. They get to see how excited I am over this new thing.
I recently competed in the Reality Blog Challenge for the Wealthy Web Writer. They got to see their mom compete in a writing contest, build a career out of nothing in my spare time, and they get to see my hard work and dedication.
Do you have any advice for new writers?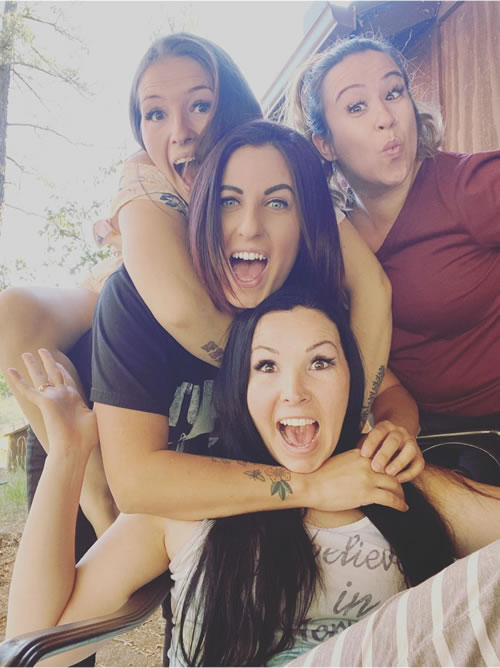 Holly is a self-proclaimed "nerd"
and she loves hanging out
with her friends.
My advice is to start reaching out looking for work. You're never going to get any better until you start. I learned it's okay not to know everything. You really can figure it out as you go along. But you'll never figure it out if you don't get started. Don't be afraid to tell the world what you're doing.
Facebook is an easy, low-stress way to start. You don't have to lie. You don't have to pretend. You can tell them you've been taking courses and that you're just starting out. Offer to give them a discount since you're new.
My first client didn't care at all that I was new. Just offer to help and see what happens. You'll learn and get better as you go. You can do this. You really can.
There's a long line of people that started out right where you are right now. Wondering if this is a very elaborate scam … if it's even possible. But you only get this one life. You can spend it taking the easy path … or you can do something you really love and make your own path going wherever you want. Forge that freaking path and find the magic for your life.
If you could jump into a children's fantasy world, which one would you want to explore?
Oh man, I love this question so much! My favorite movie as a child was Pagemaster. This shy kid takes shelter from a storm in an old, abandoned library. He turns into a cartoon and has an amazing adventure that forces him to face his fears and see how much fun life can be when you stop being so afraid all the time.
Holly's Living The Writer's Life story was originally published in Barefoot Writer. To learn more about how you can start living your dream writer's life too, click here.
What help do you need to move forward with your version of the writer's life? Let us know in the comments below so we can help guide you in the right direction.

The Barefoot Writer
Discover a lucrative style of writing that will give you as much freedom as you can have while earning a great income at the same time. Learn More »

Published: February 27, 2021