Could Google Help Launch Your Web Writing Career?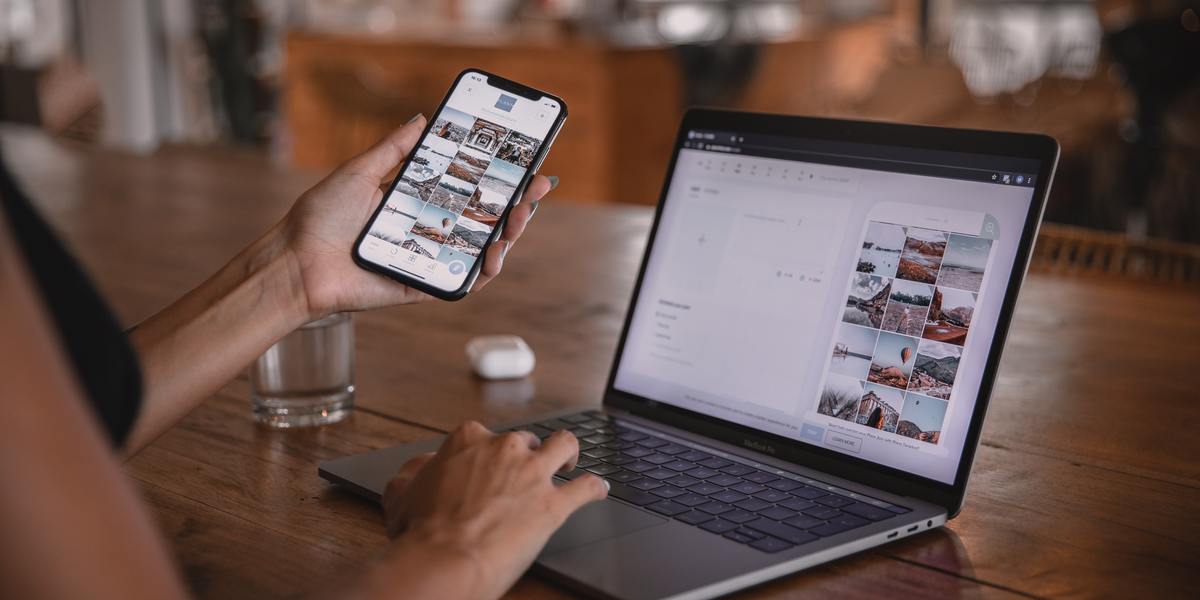 Imagine if your (or a client's) website disappeared off Google's search engine overnight. Whoosh … gone in a puff of smoke.
All that hard work, potentially gone in an instant.
Well, this is actually going to happen.
Real soon.
You see, Google's about to start indexing mobile sites. They call it Mobile-First. In other words, they'll use only the mobile version of a website to decide where it should rank in a Google search.
Your site might look fantastic on a desktop, but Google won't care. If it doesn't rate on a mobile device, then kiss your Google rankings goodbye.
Right now, web developers are scrambling to make clients' websites mobile-friendly.
But there's also a massive opportunity here for web writers. Mobile-First is about way more than a bunch of technical changes.
It's also about the copy. And this is where you come in …
The Game's Changing
There are two aspects to Google's Big Change.
The first is the technical side, more for web designers than web writers. Things like choosing mobile-responsive themes, tinkering with the layout, and a whole bunch of technical background magic that would make our heads spin!
The outcome is a website which works fine on a mobile device. Problem solved? Not quite …
What about the copy? The best-designed website in the world is worthless without great copy.
And here's your chance to shine!
Until now, if a website looked okay on a desktop computer then everyone was happy. With plenty of screen real estate to play with, it was pretty easy to make a website look good.
Not anymore! The game's changing … quickly.
It's All About the Mobile Experience
What looks great on a large screen can look cramped or congested on a mobile device. For example, a long headline on a desktop can easily disappear off the bottom of the screen (below the fold) on a mobile.
You need to revisit all the headlines and try to make them short … without losing the impact.
And what about those large chunks of text? Break them up, make sentences shorter, add sub-headings, and so on.
Where's the contact information? It was at the top of every page on a desktop, but now it's gone. You need to add this into the mobile version of the website.
These are just a few examples of how different the mobile experience is to desktops.
Bottom line is, make it easy to read on a mobile device.
It's all about the mobile experience. As a web writer, Google has just handed you a massive opportunity to help make websites more effective on mobile devices.
And the exciting thing is, millions of websites around the world need your help!
Your Opportunity
This is a unique opportunity for you to get started or level up as a web writer.
Make a list of businesses in your niche, then check out their websites on your mobile device. If the site fits on the screen without disappearing off to the right, then chances are it's already mobile-responsive.
This tells you the business is at least aware of the need to have a mobile-responsive site. That's a good sign … it means they're likely willing to spend some money.
Then take a look at the copy. Is it easy to read? Could you make the headlines shorter, add sub-headings, shorten sentences, and so on?
In other words, could you make readers' lives easier?
If so, then approach the business. Tell them you're a web writer. Give them a few suggestions on how they could improve their copy and why it's so important.
You might need to approach several businesses, but one or more will say "Yes!" sooner or later.
And if their site isn't mobile-responsive yet, you may want to let them know about the big changes that are looming — and offer your help to get them through this update.
Here's another trick to getting your foot in the door …
Go Directly to the Source
If you look in the website's page footer (bottom of the page), you likely see who built the site. Most times it's a clickable link.
These are the web designers.
And remember, they're web designers, not web writers. Many of them also write the copy. Not because they want to, but because they have to. They don't have anyone who can do this for them … until now!
Approach some of these web designers, tell them you're a web writer and you understand how important Mobile-First is.
Offer to re-write the content so it looks great on mobile devices.
You'll find web designers who are more than happy to team up with you. This frees them up to do what they do best. And it means you don't need to approach clients directly.
A good web designer knows how important the copy is … especially for Mobile-First. A business owner? Not so much. So, it's an easier sell to a web designer than to a business owner.
It's a win-win for both of you.
Go directly to the source. Team up with a web designer and become their go-to web writer.
Wrapping Up
Right now, it's the calm before the storm. Many businesses around the world have no idea of what's coming in March.
The demand for web writers who understand Mobile-First is about to explode, as businesses scramble to catch up.
So why not jump in now and ride the wave? Get in now … learn the secrets of how to write for mobile devices.
Google's about to hand you a gift, an incredible opportunity to launch your web writing career.
It's the ideal time to finally dive in and get started!
Go here to learn all the skills you need to become a highly sought-after Mobile-First copy specialist.
Every business with a website (in other words, every business!) needs to be ready for Google's Mobile-First update. There's every chance they're about to disappear — and as a digital copywriter, you can help them stay visible.
What questions do you have about Mobile First and web writing? Ask your questions in the Comments and we'll try to help you out.

The Digital Copywriter's Handbook
Learn how to become an in-demand online copywriter for companies big and small. Online copywriting expert Nick Usborne shows you how to write web copy that converts. Learn More »

Published: February 11, 2021