This Unstoppable Force Is Creating a New Business Opportunity for You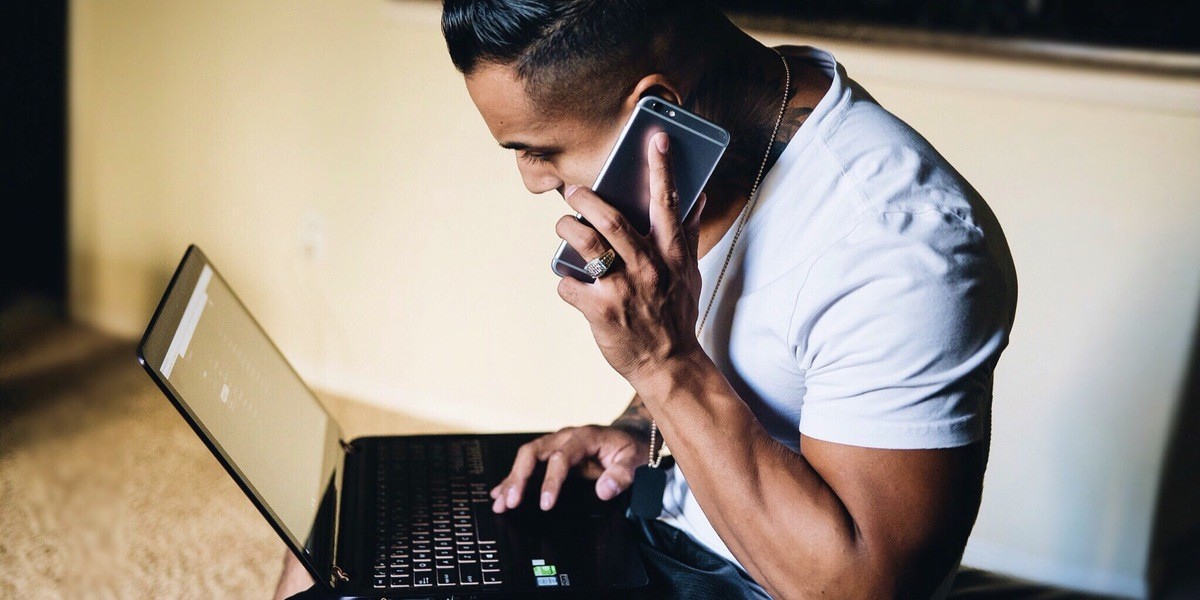 An incredibly powerful economic law is creating a massive business opportunity for those willing to act now.
You see … over the last decade, companies have moved more and more of their marketing budget from traditional channels (like print, radio, or TV) to digital channels.
The two big winners? Google and Facebook.
In fact, Facebook pulled in $78.97 billion in ad revenue in 2020, while Google booked a whopping $134.81 billion.
In other words — businesses are buying gobs of website traffic to fuel their growth. Many businesses have all but ditched traditional advertising and pushed all their chips to the middle on digital traffic.
Things were great … for a while. But now companies are experiencing a serious problem and it's created a new opportunity for those in the know.
Let me explain …
Digital ads are a bit like gasoline. When you want some clicks, you turn on the gas pump, start paying, and the website traffic starts flowing. The problem arises, of course, when the demand for that gasoline exceeds the supply.
This is, of course, called inflation. Only in this case, it's not gas prices that are going up, it's the cost of website traffic. As more and more demand shifts to digital advertising channels, the cost to buy a click from Facebook or Google has gone up dramatically.
This "click inflation" has marketers and business owners shifting dollars toward a cheaper and more sustainable way to generate traffic.
It's called Search Engine Optimization or SEO.
Have you ever searched Google for 'green smoothie recipes' or 'tax attorneys in Chicago' (heaven forbid) and wondered why one company appears above another in the Google search results?
One of the primary reasons one company will outrank the other is the quality of the writing on that 'green smoothie recipe' or 'tax attorney in Chicago' web page.
More times than not, the winning company has employed an SEO copywriter to create their content. An SEO copywriter understands how to write copy that outranks the competition.
It's a tremendously valuable skill — particularly today.
SEO copywriting is hot, hot, hot.
The rising cost of advertising on Google and Facebook has created an insatiable demand for those who know the ins and outs of scoring free traffic from Google searches.
So … how can you start getting clients as an SEO copywriter? Here are three strategies:
1. Learn the ropes: SEO copywriting isn't difficult but it does require that you understand how search engines like Google work and the formula you'll need to apply to your writing to get search engine rankings.
As an SEO copywriter, your job is to write copy that allows the Google search engine to immediately understand what the web page is about and what it should rank for.
2. "Productize" your services: To get clients for your SEO copywriting service, you'll need to make it as easy as possible to understand what you can do for them. The demand for SEO copywriting is there, your job is to show your potential client exactly how you work.
"Productizing," or creating a "menu" of services, allows you to build a scalable writing business with consistent income. And it makes it so much easier to land clients at PREMIUM fees!
A "productized" service allows you to immediately communicate the following to a potential client:
Your process
The scope of the work
How long the work will take
How much it will cost
Imagine a client inquiring about your services … and you respond with:
"Mr. Client, I can help you with that. I have four ways we can do it — Project #1, Project #2, Project #3, or Project #4. In your situation, I recommend we go with #4, which would be an investment of $X,XXX."
You're immediately perceived as a pro, you clearly provide more value than other writers, and you have a plan for approaching the client's project … which means more money, any way you slice it.
Plus, putting boundaries around your service in this way makes the project clear to both you and your client. As an example of an SEO package, one "productized" service I would recommend you offer is a Core Web Pages bundle. This service includes SEO copy for the Homepage, About Page, Product Page, etc., for your client.
3. Get in on the ground floor: SEO copywriting is as old as the internet and search engines. That said, most companies lost focus on this free form of traffic when digital advertising costs were low.
After all, why fuss with writing and publishing content to your website to get free rankings when you can just cut a check to Facebook or Google for cheap clicks.
But with click inflation becoming a problem that can no longer be ignored, marketers and business owners are scrambling to find people who understand the mystical art of SEO copywriting.
Now's your chance to get started. The market is super-hot.
Do you have any questions about getting started in SEO copywriting? Let us know in the comments.

The AWAI Method™ for Becoming a Skilled, In-Demand Copywriter
The AWAI Method™ combines the most up-to-date strategies, insights, and teaching methods with the tried-and-true copywriting fundamentals so you can take on ANY project — not just sales letters. Learn More »

Published: January 13, 2021