Take the "Strong Start" Challenge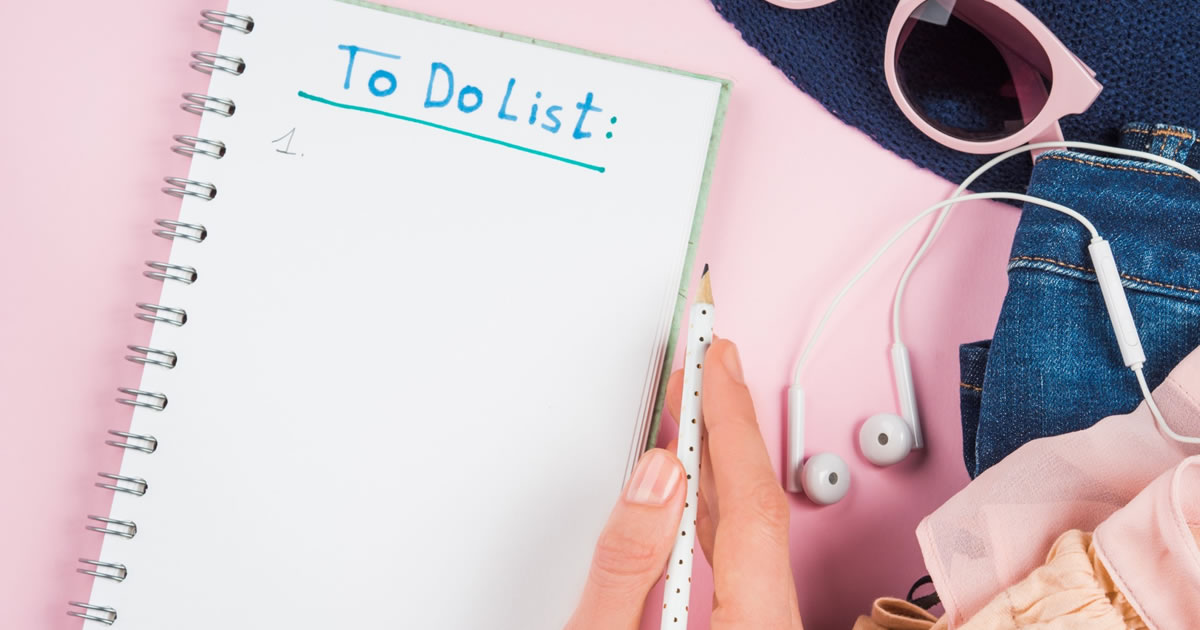 It's the first week of the New Year … and that means it's a perfect time to start something new.
If your "something new" this year is to launch your web-writing business (or, if you want to breathe some fresh energy into your established business), then the "strong start" challenge is just what you need.
Here's how it works …
I'm going to give you a list of to-dos for the month of January. Each item on the list is something important for your business, but shouldn't take a ton of time to complete … otherwise it turns into a barrier to your progress.
Your challenge, if you choose to accept it, is to complete every one of these to-dos by January 31st and to share your accomplishment in the comments. We'll also have a thread over in our Facebook group, Online Copywriters, where you can tell us how it's going and ask any questions along the way.
Your reward for completing the full list of to-dos and telling us about it is first and foremost a sense of accomplishment and growing momentum for your business. This is truly a case of the work being its own reward. But, I'll also give you a shout-out on social media for a job well done.
So, let's get started …
Strong Start Task #1: Your Business Name
If you don't have a business name yet, now is the time to choose one.
You can keep it simple and base it on your name. Or, you can make it more about what you do.
Just taking a quick tour of the web, some freelance-writing business names I found include:
Susan Greene Copywriter
Holistic Writing Concepts
Cassidy Horton
Brand New Copy
Garrett Oden Copywriting
CatalystHEALTH Media
Curtis Dennis
I found all of these on the first page of Google after doing a search for "Freelance Copywriter + Industry" … where I filled in different things for the industry.
That list just goes to show, when it comes to your business name, you can choose whatever option feels best to you and still see success in terms of placement on Google and attracting clients.
So, put this item on the top of your "strong start" to-do list. And, don't spend more than a day or two on it. There's not a single right answer, so pick the one you're most excited about and move on.
If you already have an established business name, take this moment to look at your branding. Do you have a clear, consistent voice across your website and other materials? Are your headlines working well? Are your calls-to-action clear? Is there anything you need to update? If you find stuff to tweak, put that on your 2021 "strong start" to-do list and then make a plan to get it done by the end of this month.
Strong Start Task #2: Your Domain Name
Once you have your business name, the next thing to cross off your list is registering a domain name for your website.
This is another task a lot of writers agonize over. And I understand, I do. But in the long run, your domain name is not going to be the single key to your success. Is it important? Yes. Is it more important than actively building connections and landing clients? No.
If the domain name matching your business name is available, wonderful. Register it. If not, toy around with variations and see if you find anything that's a good fit.
A few things to keep in mind when choosing a domain name:
Shorter is better.
Vet it for potential confusion – are there words that have multiple spellings?
Find a .com. (A .com that's a close variation on your business name is better than a .net that's an exact match.)
Is it easy to say and remember?
Don't use hyphens.
When you've found a domain that's available and a good fit, consider if it makes more sense to change your business name to match the domain. For example, if I had settled on Heather Robson Web Writing for my business name, but could only register HeatherRobsonWebCopy as my domain name, I'd at least want to think about making that my business name.
Spend a day or two on this step, but no more than that.
If you already have an established, professional, web-writing website, stick with the domain you have, unless it's proven problematic. If that's the case, now might be the time to make a change. This is a headache in its own right, so only take this step if you'll be eliminating more problems than you're creating.
Strong Start Task #3: Your Target Audience
All right, you've got some momentum going now.
Your next to-do is to figure out who you want to work with. You can go all in and choose a niche — a smart move for most writers — or, you can test the waters by describing two or three client types you think you'd enjoy working with.
If you choose a niche, you might end up with an audience description like, "My target client is a mid-sized company in the outdoor sports industry."
If you decide to test the waters, you might have a description more like this … "My target clients include: small, local, professional-service providers; small, alternative-health companies; and established personal coaches."
Whichever approach you take, you're narrowing your focus. This is going to make it easier to get to know your audience and their needs, to research potential clients, and to become present in the space (or spaces) where your target audience spends time.
If you're an established writer, take this time to consider your next step in terms of audience focus. Maybe this is the year you choose a niche. Maybe you want to narrow your existing niche. Maybe you want to branch out into a new niche. This is a good time to think through how you're targeting your audience and to make any changes you think will be helpful in the coming year.
Spend a day or two identifying your target audience and then a day or two more researching where they spend their time and what their top writing and marketing needs are.
Strong Start Task #4: Your Core Offering
Another step that will help you start strong this year is to define your core offering. This is your flagship service. It's not the only thing you do, but it's the thing you would like to do most often for your clients.
It could be writing newsletters, managing social media accounts, writing landing pages, or managing paid ad campaigns … just to name a few examples.
Having a core offer gives you something to focus on when talking to clients, it gives them an additional way to find you, and it can help you establish your expertise and create a track record of success.
So, think about and articulate your core offering. And then, if you don't already feel confident with that skill, make a plan for getting really good at it during the first quarter of the year.
If you're an established writer, give yourself a strong start by defining your own core offering, if you don't already have one, or by deciding on a new skill you want to learn.
Having a core offering will make your marketing stronger. Having a broad set of skills will present you with more mays to serve the clients you land, so you can build ongoing relationships.
Spend a day or two choosing your core offering and making a plan for mastering that skill.
Strong Start Task #5: Your LinkedIn Profile
Your next step, now that you know who you're targeting and the main thing you offer, is to set up a LinkedIn profile.
This gives you a way to start building connections and begin marketing yourself even before you have a website. A website should be on your list of things to get done — and sooner is better — but, take a day and set up your LinkedIn profile first. That way you don't need to wait until your website is done to start attracting and landing clients.
Here are some resources to help you execute this step:
If you're an established writer, take a day to review and refresh your LinkedIn profile. Maybe you've done some great projects, but you haven't added them to your LinkedIn resume yet. Maybe your focus has shifted, and your profile doesn't reflect that.
This is the time to make sure your LinkedIn presence is making a good impression.
Strong Start Task #6: Your Primary Marketing Approach
And now the final step for your strong start to 2021 … define your primary marketing approach. You could focus on making connections on LinkedIn. You could send warm emails. You could attend virtual networking events and follow up diligently with your new connections. You could publish a blog to attract interest from your target audience.
There are lots and lots of different ways to put yourself — and your writing services — out there for your target audience to find. Pick one and draw up a plan for how you'll roll it out in the first quarter.
Making This Challenge Work for You
There you have it. Six to-dos to complete by the end of January. Each one will take you only a day or two, so it will be easy to finish by the end of January. Do these tasks, and you'll remove barriers, build momentum, and establish your direction going forward into the year.
And, don't forget … share your progress, your epiphanies, and your completed challenge details in the comments. Do this by January 31, and put yourself on strong footing for the rest of 2021.
This article, Take the "Strong Start" Challenge, was originally published by Wealthy Web Writer.

The AWAI Method™ for Becoming a Skilled, In-Demand Copywriter
The AWAI Method™ combines the most up-to-date strategies, insights, and teaching methods with the tried-and-true copywriting fundamentals so you can take on ANY project — not just sales letters. Learn More »

Published: January 6, 2021