5 Steps to Start Making Money as a Writer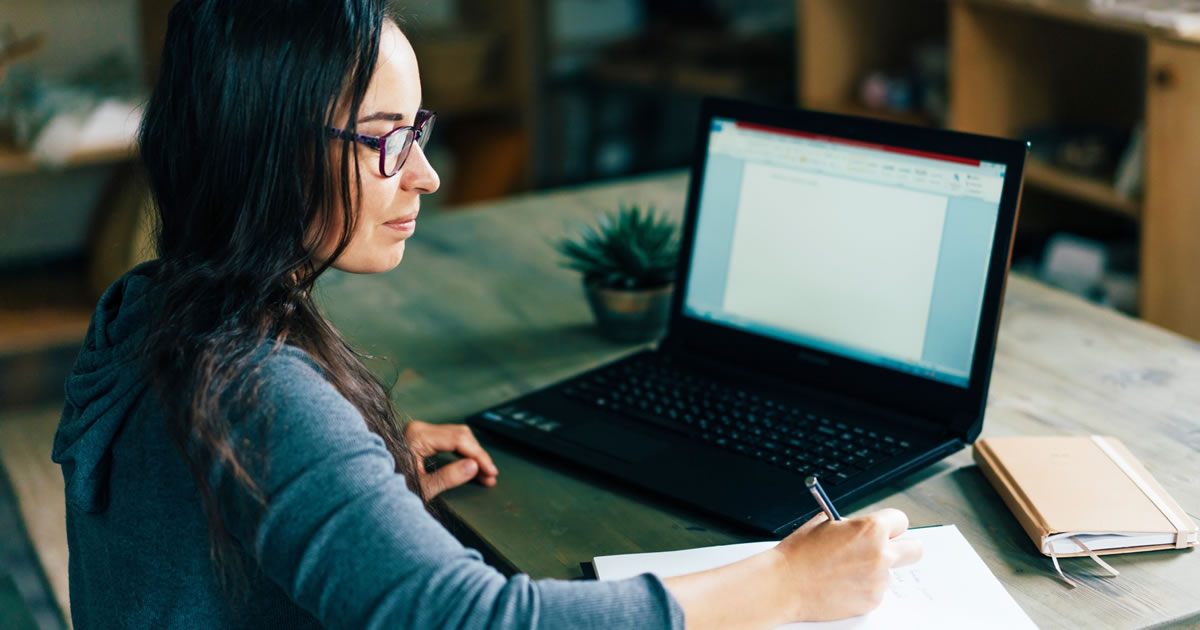 When I started in this industry over 20 years ago, there were a handful of opportunities for writers … the biggest being to write long-form sales letters.
Today, there are literally DOZENS of different ways for writers to make great money and create a life of freedom …
Whether that freedom means spending your time the way you want … working from anywhere you choose to be … not having a typical 9-to-5 J-O-B … or simply making some extra money to give you comfort as things pop up in life … we believe writing can get you there.
But if you're new to this world of well-paid writing, you likely have some questions on how to get started …
So, to get you moving forward, I'm going to break your first few moves into the five basic steps needed to start making money.
Step One: Decide WHY You're Doing This
After 23 years of helping people transition into this world, we have seen firsthand, time and time again, how impactful this step can be at determining how quickly — and if — someone will reach success.
Your why will be your guiding star on this journey …
Pushing you forward at every turn.
If you don't have yours yet, go here to get help on defining your why.
In that article, my partner Katie Yeakle, and one of the Founders of AWAI, poses three questions you should ask yourself to ensure it has the power it needs.
Once you have your why, write it down. Being able to clearly articulate it in writing will not only ensure you have a solid focused why but also will help you commit to it on a deeper level.
Looking for bonus points? Keep it somewhere you can see it every day as you build the life you want from your writing.
Step Two: Understand the Opportunity
It's hard to succeed if you don't really know what the world of paid writing is really all about …
But understanding how copy and content are used by millions of companies in the U.S. alone, how it all works together, and the direct impact it has on a company's bottom line, you'll set yourself up for:
Faster success
Better fees
More confidence
Stability
Take the time to watch this webinar on the opportunity before moving on to the next step …
You'll have a clear understanding of just how big the need is for trained copy and content writers, where they're needed most …
And why they make so much more money than other writing professions.
Step Three: Learn Persuasion
It's interesting how many new writers have a preset bias against "writing anything that sells." In the end, it's the only way a company survives! A business is in business to sell something. And if it isn't successful, it closes the doors.
You as a well-paid writer — whether you're writing "pre-suasive" content pieces that prepare the prospect for the sale later or writing direct sale pieces that ask for the sale — are involved in the sales process.
Every single well-paid writing assignment is somewhere in the marketing (read: sales) chain.
And every well-paid writing assignment starts with understanding persuasion.
Your ultimate goal is to move someone to take the next action … whether it's to click a link, sign up for a special report, educate in a report or video that confirms the person is on the right track … it's all based on persuasion.
Keep in mind, persuasion isn't about manipulating, or writing hype-y, car salesman sounding copy. That's not what quality, effective (and therefore valuable) copy and content is all about.
It's about helping someone with a problem, find the solution they need.
Step Four: Launch Your Business
You may not feel ready yet, but here's the thing …
You'll never feel ready!
No matter how many programs you take, books you read, webinars you listen to, you'll likely have a wee bit of fear that threatens to hold you back.
Just one more <fill in the blank> and THEN I'll be ready.
You're not alone …
Almost every success story we interview shares this part of their story: "But then one day I … and everything changed."
So get your business up and running now.
You don't need samples or experience. You don't need business cards or the perfect website. You don't need an impressive client list … or a slew of testimonials singing your praises. Sure, those things are beneficial … and you will have and use them to your advantage in the near future …
But you can get up and running as a professional writer in a matter of days without having those things in place yet. We've proved it with something we call our Launch Party (you can check out the details here).
And when you decide you'd like our help to guide you through launching, I invite you to join us! It's fun, it's energizing, and you WILL have your business launched in 5 days or less. Whether you feel ready or not. ;)
You might even land your first client! But if not, we'll stay with you until you do. Check out some of the stories of past Launch Party success stories here.
Step Five: Keep Taking Action
The key difference between the dreamers and the achievers all comes down to action …
Those who do, will succeed. Those who don't, well … doing nothing is the only way to guarantee you won't reach your dream.
No matter how much you learn, there will always be more to learn.
And no matter how great your writing business becomes, there will always great benefit in having choices.
So, from here on out, do something every single day, to develop your writing business …
Learn a new skill. Expand your knowledge. Update your LinkedIn profile. Follow-up with prospects. Expand the scope of projects with your current clients.
Take action every single day, and continue to move forward, building — and maintaining — the life you dream of today.
Whatever your idea of freedom looks like, writing can get you there …
And we'll be here to help you every step of the way!

The Writer's Starter Kit: Everything You Need to Set Yourself Up as a Professional Writer (in a Weekend!)
Get all the proven tools, checklists, step-by-step blueprints, and templates — everything you need to launch your freelance writing business fast. Learn More »

Published: October 28, 2020