5 Video Scripts Marketers Need Now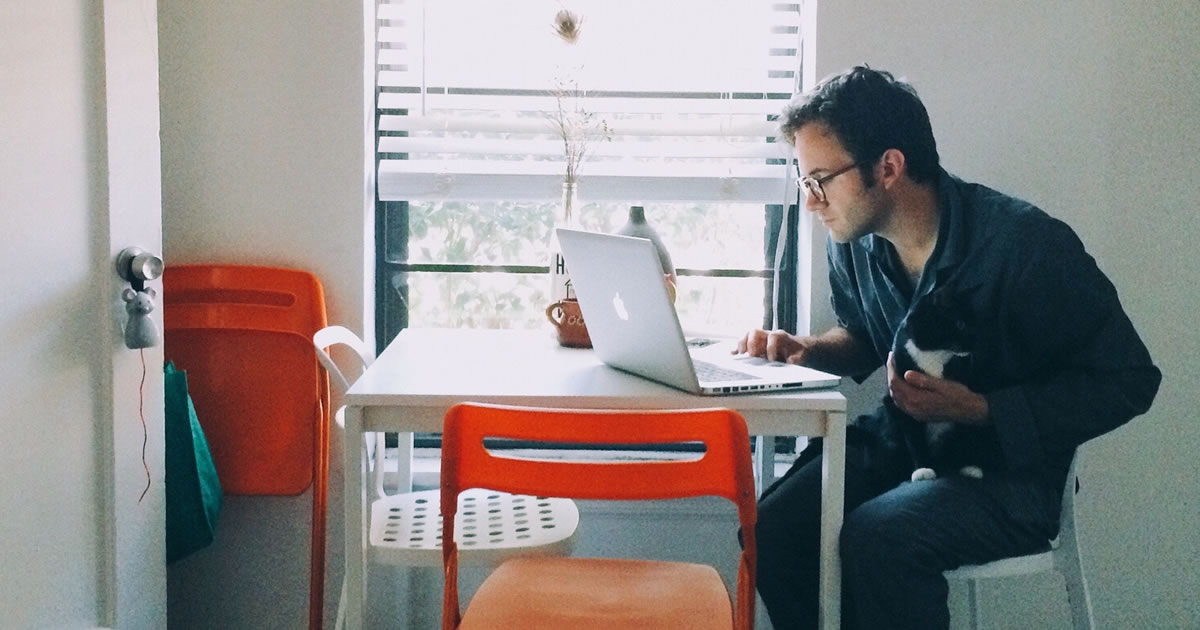 Video, it's everywhere!
Take a look on social media or many websites. Videos are taking over and gaining more popularity every day. They're changing the face of online marketing.
And as a copywriter, it's a medium you can easily get involved in.
Video is the new darling of online marketing … and with good reason …
Users watch more than one billion hours of YouTube videos every day.
60% of people would rather watch online videos than TV. (Google)
78% of people watch online videos each week, with 55% watching videos every day. (Hubspot)
Content consumption on mobile doubles every year. (Insivia)
92% of users watching a video on a mobile device will share it. (Wordstream)
Video on social media gets shared 1,200% more than both text and images combined. (Wordstream)
And here's the big fact you need to know …
83% of marketers would use even more video if they had no constraints like time, resources, and budget, according to Buffer.
You can certainly help them with time and resources … by being their go-to video scriptwriter!
The Opportunity for You
With attention spans down to less than eight seconds, marketers need a way to grab and hold the attention of prospects. Eight seconds … that's one second less than your average goldfish!
People have information-overload. Their brains are overwhelmed.
A short, persuasive video can be the ideal way to capture and hold people's attention, long enough for a marketer to get their message across.
And viewers will remember what's in the video for a longer period of time as well. Insivia reports that users retain 95% of the information in a video, but only 10% from written text. 95%!
Why do videos work? Because they're easy to consume.
But video scripts must be persuasive and follow the basic principles of copywriting. (You can learn the appropriate formatting in no time.)
And marketers really need your help. More than eight out of 10 companies are looking to writers like YOU to help them with this — right now.
Come to their rescue by compiling persuasive videos scripts, erase a big part of their workload … and ease their fears.
Too often, videos fall flat. We've all watched at least one marketing video where we cringe, actually feeling sorry for the presenter by the end!
The thing is, there's way more to compiling a professional video than standing in front of a camera and saying whatever comes into your mind. Videos need structure, they need scripts.
A good script is as important as correct lighting or the right background.
That's where you come in. A well-constructed video script can transform any video into a professional marketing tool … one that persuades the viewer to take action.
They're short, attention-grabbing, and easy to consume.
And you'll be in-demand. Once marketers discover you're a professional video scriptwriter, you'll be highly sought after.
So, what types of videos do marketers need written?
Here are five types of videos where your skills are sorely needed.
Type #1. The Company Culture
Tell a story about your client's business. Tell prospects what goes on behind-the-scenes, an exclusive sneak peek at why this business stands out from their competition. Tell them who you are and what you stand for.
This behind-the-curtains view helps prospects connect with the brand. They get to know the people who make the business tick.
The video will reflect the mood and voice of the business … calm and assured for professional services like accountants or doctors … upbeat and quirky for a chain selling kids toys … outdoorsy for a hiking suppliers … and so on.
Company culture video scripts are an ideal way to portray the business as being human, a place where real people care about their customers.
Type #2. Interview Series
Build brand authority with a video interview series.
Video interviews build authority and trust. Why? Because you align a business with respected leaders in their industry. Besides talking about your product, you can also have thought leaders educate your audience about the industry and update them on current trends and opportunities.
Viewers get to know both industry leaders and a senior person in the business (the interviewer) on a personal level by "sitting in" on the interview.
Interviews naturally lend themselves to multi-part series where many industry leaders share their knowledge with viewers. They're an ideal alternative to standard blogs, and a powerful content marketing tool.
The other bonus is, each guest will most likely share their video interview on their social media channels, thereby multiplying the reach of the videos.
Type #3. Webinars
Another powerful content marketing tool is a webinar.
Webinars are free events. You give away loads of useful information and educate viewers about your client's product. They can be live or pre-recorded.
And the range of topics is endless … product reviews, a deep dive into a product's features, a how-to webinar, a run-through of Frequently Asked Questions, a forum with a panel of experts, and so on.
Type #4. Video Emails
Rather than sending a standard text-heavy promotional email, why not spin it into a short video?
The word "video" in an email subject line means 20% more are likely to open the email. And you get all the benefits of video … higher engagement, more opens, more shares, and a much better chance of viewers retaining the information.
Email videos are under-utilized. They're a great way to stand out from your client's competitors.
So if you're already an email specialist or you're considering this copywriting path, then video email scripts are a natural fit for your portfolio.
Type #5. Contests
Promote contests, showcase the product, and build excitement with a video contest series.
Promote the contest with video, use quick videos to maintain interest in the contest, announce the winners via video, then follow up with a video teaser about the next contest.
Since videos are also readily shared by viewers, you'll get loads of word-of-mouth marketing for free. Your client will be happy!
Even More Video Opportunities
We've looked five video opportunities. However, those are just the tip of the video iceberg.
Marketers need you to write scripts for many other types of videos, like:
Demonstration videos to illustrate how products work.
Unboxing videos show what the customer gets when they receive the product.
Explainer videos: short online marketing videos used to explain your company's product or service. They help prospects better understand why they need your products or services, and are often placed on a landing page, website's homepage, or a prominent product page.
Brand videos tell your audience about your brand and what you stand for … how you're different from anyone else … and why you're the best solution for them.
Instructional how-to videos on products or services.
Animated videos to explain complex products, services, or ideas.
Testimonial and case study videos with interviews of satisfied customers … powerful social proof.
Are you beginning to see the demand, plus the opportunity to earn a good income as a video script copywriter?
If you love short, fun projects, new challenges every project, and healthy fees for projects that don't take long to write, then take a closer look at video scriptwriting.
It could be the perfect fit for you!
Do you have any questions about the video scriptwriting opportunity? Share with us in the comments.

The AWAI Method™ for Becoming a Skilled, In-Demand Copywriter
The AWAI Method™ combines the most up-to-date strategies, insights, and teaching methods with the tried-and-true copywriting fundamentals so you can take on ANY project — not just sales letters. Learn More »

Published: September 28, 2020