These Clients Want to Pay You $2,700 for This Writing Project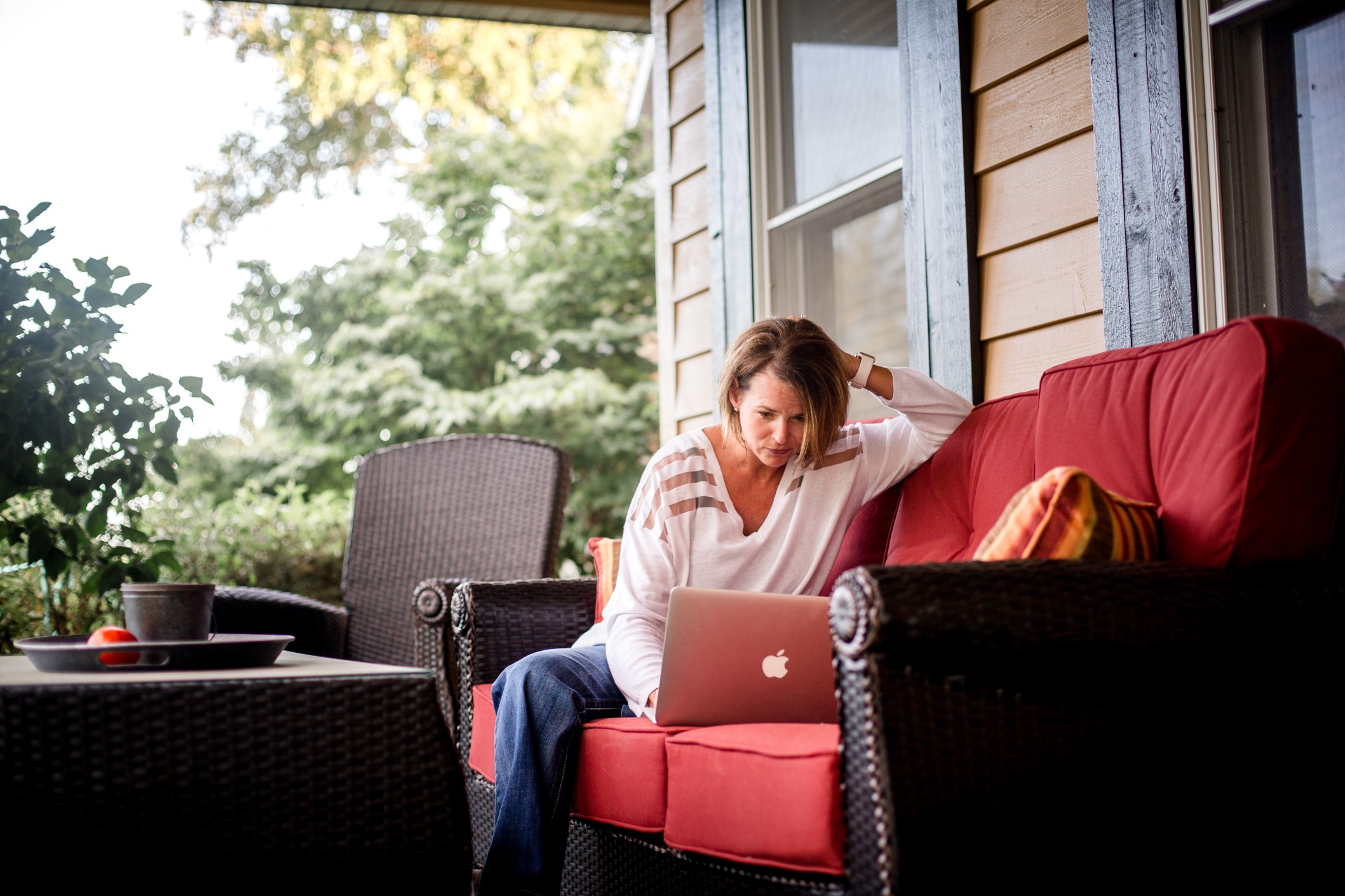 They were just doing it for extra money.
In fact, Brig Sober says it was a way to make "beer and book money."
Brig, who at the time was still in high school and just happened to own a 1966 Ford pickup truck. And decided to put it to good use.
So with his brother's help, the two started hauling loads of junk back and forth to the dump for family, friends, and neighbors.
They called their little moving business, Men at Work Movers.
And for every load they carried and got paid for, the two brothers put $3 in a candy jar. This was money used to buy ads in local newspapers to drum up more clients.
After graduating from high school, Brig enrolled at Northern Michigan University. He then handed the "reins of the business" over to his younger brother Jon.
Jon kept the little moving business going until he too left for college in 1984.
And that's when their mother Mary Ellen Sheets stepped in to run the business. But instead of using Brig's old pickup truck to haul the loads, she brought in her own step van.
You see, Mary owned a small store where she sold up-cycled furniture that she found at estate sales and auctions. It was a business she ran on off hours from her day job as a data processor.
By using the step van, Mary could now haul bigger loads, which meant fewer trips to the dump. It was also big enough to move an entire house worth of furniture. And that opened up a whole new market for their business.
But that's not all Mary did. She renamed the business Two Men and A Truck and even came up with the company logo, which she first doodled on a napkin.
It was simply a truck with two stick figures, each representing one of her two sons.
After making all of these changes, Mary was all-in on the business.
In 1985, Mary quit her job and then cashed in her retirement savings to keep the business going. She then hired a couple of workers to do the heavy-lifting and loading.
When the boys came home to visit during college breaks, they would help her out with whatever needed to be done.
Mary had managed to keep the business afloat without much trouble. But things were about to take off in a big way … one that would turn their little business into a multimillion-dollar success.
And I'll tell you more in just a minute, but first I want to tell you how to "go all-in" on creating a lucrative writing career for yourself in an industry that few writers pay much attention too … and that's a shame because it's growing like crazy.
The market I'm talking about is writing for B2B (Business-to-Business). It's where businesses sell products and services to other businesses. For example, we're talking a company that might manufacture tires for the kind of step van Mary used to grow her moving business. Or it might be the company that makes the sheet metal and screws used to make the dollies that Mary's moving business uses to haul furniture.
With over $12 trillion in sales each year, the B2B industry is a fast-growing segment. And because of this unprecedented growth, you can find clients just about everywhere.
But first, you might be wondering what kinds of writing projects a B2B copywriter handles?
Well, they help their clients generate leads, as well as follow up on those leads, and directly sell products and services to clients. The projects are wide-ranging, from writing industry-specific articles and website copy to social media posts such as Facebook or Instagram that link to useful content.
Or you might be asked to craft a white paper, case study, or video script.
What you'll particularly like about writing for the B2B market is the fees you'll be paid. That's because this is an industry where companies expect to pay skilled writers professional fees.
For instance, a blog post or an article pays $500 to $800 … and a case study can pay you $1,200 to $2,000 … and an email campaign with a landing page can pay you $2,700.
You truly could write your way to a six-figure income. How do you get started?
The first thing to do is get trained by an expert. And luckily for you, AWAI has partnered with one of the top B2B writing experts in existence today … Steve Slaunwhite. He's going to show you how to write the in-demand B2B projects, plus offer you several tips on getting clients.
Taking his training program is by the far the best way to jump into this lucrative market and start earning those hefty fees I mentioned earlier. If you want to be part of his exclusive online training program, you'll find all the details here.
From a little start-up to a $400 million business. On one of her off days, Mary paid a visit to Michigan State University where she had been invited to speak to a group of students about what it is like to run a small business.
During the break portion of the speech, a woman asked if Mary had ever considered turning the business into a franchise? At the time, the moving business didn't have a lot of competition and Mary figured she could take the business nationwide.
She was right. Just three years later, Two Men and A Truck was a profitable, growing company.
As the company rapidly expanded, other family members joined in. In 1989, Mary's daughter, Melanie Bergeron helped her run the front office. Today, Two Men and a Truck have more than 350 franchise locations across the country and roughly 10,000 employees.
As for company revenues, sales are close to $400 million a year. And amazingly, more than 40% of franchise owners started out working in a truck or on the phones for the company.

The AWAI Method™ for Becoming a Skilled, In-Demand Copywriter
The AWAI Method™ combines the most up-to-date strategies, insights, and teaching methods with the tried-and-true copywriting fundamentals so you can take on ANY project — not just sales letters. Learn More »

Published: August 24, 2020