Here's How to Earn as Much as $2,000 to $6,500 for 5 to 10 Pages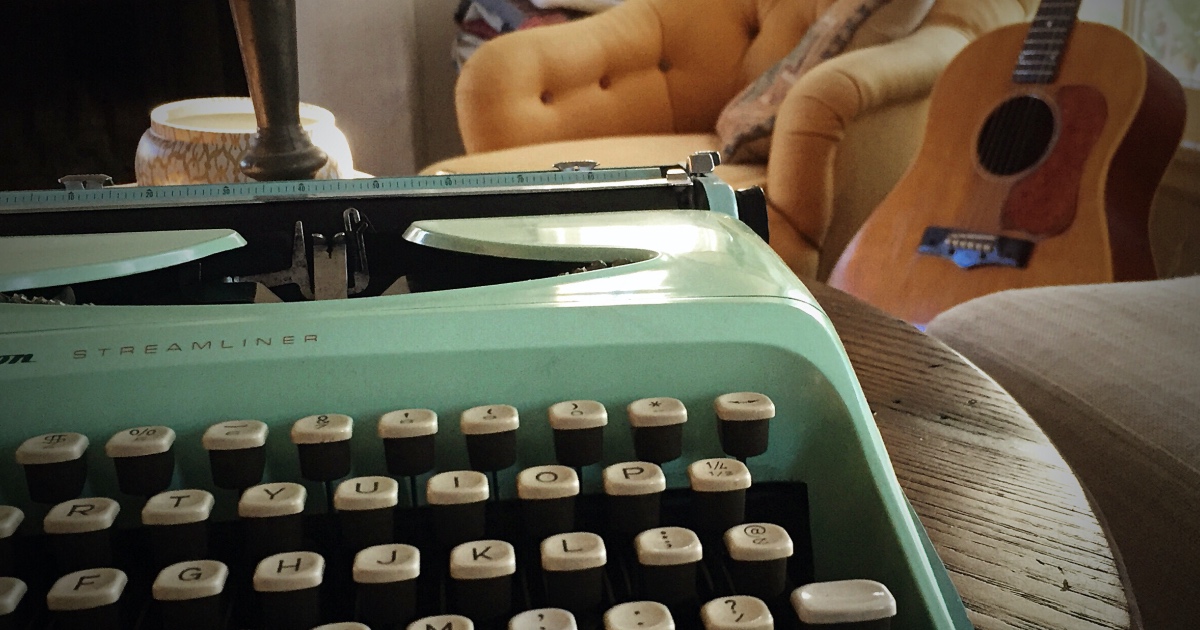 He wanted to be seen by his peers as polished and well spoken.
So he chose to become a lawyer.
And with that decision made, he enrolled into the Kansas City School of Law.
Since he worked during the day, he could only attend the night classes the school offered.
But just two years later, Paul Henning dropped out of school altogether.
In that time, he discovered that law really wasn't his thing. He now decided that taking a job in the entertainment industry would be more to his liking.
So he took a job at the local radio station. It's here that he took on various roles including actor, disc jockey, news announcer, and singer.
And listeners seemed to like his voice because the station was gaining a bigger audience on a regular basis.
Paul used that growth to his advantage and submitted a proposal to the station manager for a musical production.
He was somewhat surprised when the manager agreed to his proposal but with one condition: Paul would have to write it himself.
Although Paul never considered himself a writer, he wasn't about to let this opportunity pass by him. So he dug right in and started working on the script for the play.
In fact, he wound up casting his future wife, Ruth Barth to play his girlfriend in the show. And it, too, was a success.
Now Paul was hungry for a bigger audience, so in 1938, he and Ruth moved to Los Angeles. Paul managed to get a writing stint working on The George Burns and Gracie Allen Show.
He stayed with the show for almost 10 years until he went out on his own as a freelance writer. This time, Paul had his eyes set on writing for the big screen. And in 1961, he co-wrote the screenplay for Lover Come Back, starring Rock Hudson and Doris Day.
That movie earned him his first Oscar nomination and the opportunity to write a second screenplay, Bedtime Story starring Marlon Brando.
Since Paul had conquered writing for radio and the silver screen, he was now interested in writing for television. And sometime in 1960's, he had an idea for a TV show based on memories of his camping trips to the Ozarks as a Boy Scout.
The show was about a poor mountaineer that accidentally strikes it rich and then moves his family out of a cabin and into a mansion in the heart of Beverly Hills.
His show hit the number one spot within three weeks of its debut.
And in just a minute I'll tell you more about it, but first, let's talk about how you can easily break into a proven writing market … one that is growing every year.
That market is B2B, or Business-to-Business. And when I say growing, I mean in a big way, too.
Consider that in 2020, B2B e-commerce sales hit $6.6 trillion. That's almost more than double compared to the B2C market, or Business-to-Consumer. Here in the U.S. alone, B2B e-commerce will account for $1.9 trillion in sales.
And one type of writing that helps B2B companies do all of this selling is white papers. Put simply, a B2B white paper is a document used by sales and marketing teams to generate interest in specific trend, topic, or technology.
In many cases, a white paper summarizes in-depth information about a topic and then suggests a proposal for action. It's a high-level marketing document read by decision makers … particularly the people responsible for making the buying decision for a complex product for a business.
Just how useful is a properly drafted white paper? Good thing you asked, Dear Copywriter, because the numbers show they are extremely important. In fact, 84% of businesses find white papers influential in their purchasing decisions.
So, it's no wonder that writers who know how to write a white paper can command high fees — $2,000 to $6,500 for 5 to 10 pages — and it's also no wonder that white paper writers are in such high demand.
Many white paper writers are booked weeks in advance. Some are even booked out for months in advance.
How did they get this much work? They are well trained in how to produce effective white papers. Luckily, you can learn to write them too.
AWAI has just partnered with the white paper writing expert, Gordon Graham who is going to teach you how to do them. He's put together an exclusive online training program designed to get you up and running as a white paper writer in just about seven weeks.
And once you've completed the training, you'll become a certified White Paper Specialist. But that's not all.
A key part of the program is a hands-on writing project that allows the members to practice what they've been learning, with the chance to submit a "final" white paper for consideration.
He'll comb through all the submissions and pick a winner. After the last session, Kristen Stelzer was awarded a $5,000 prize from AWAI when her submission was chosen as the winner!
Who knows … you could be the next winner. But hurry. Deadline to sign up for Gordon's training ends soon. You can get all the details here.
His television show averaged 57 million viewers. If you haven't guessed by now, the show that Paul Henning wrote was The Beverly Hillbillies. From 1962 until 1971, it averaged 57 million viewers, making it one of the most successful television shows of its time.
One episode in particular, titled "The Giant Jackrabbit," managed to secure 60 million viewers. Keep in mind, this happened at a time when the U.S. population was roughly 190 million.
No one suspected The Beverly Hillbillies would be so successful or that it would give birth to a serious case of "Clampett Fever" that swept across the nation. The show ended in 1971 but Paul went on to co-write two more popular spinoff shows, Petticoat Junction and Green Acres.
Paul Henning died in 2005 at the age of 93.

The AWAI Method™ for Becoming a Skilled, In-Demand Copywriter
The AWAI Method™ combines the most up-to-date strategies, insights, and teaching methods with the tried-and-true copywriting fundamentals so you can take on ANY project — not just sales letters. Learn More »

Published: August 10, 2020