[FREE] VIRTUAL SUMMIT: Copywriting's Future, COVID-19's Impact, and More …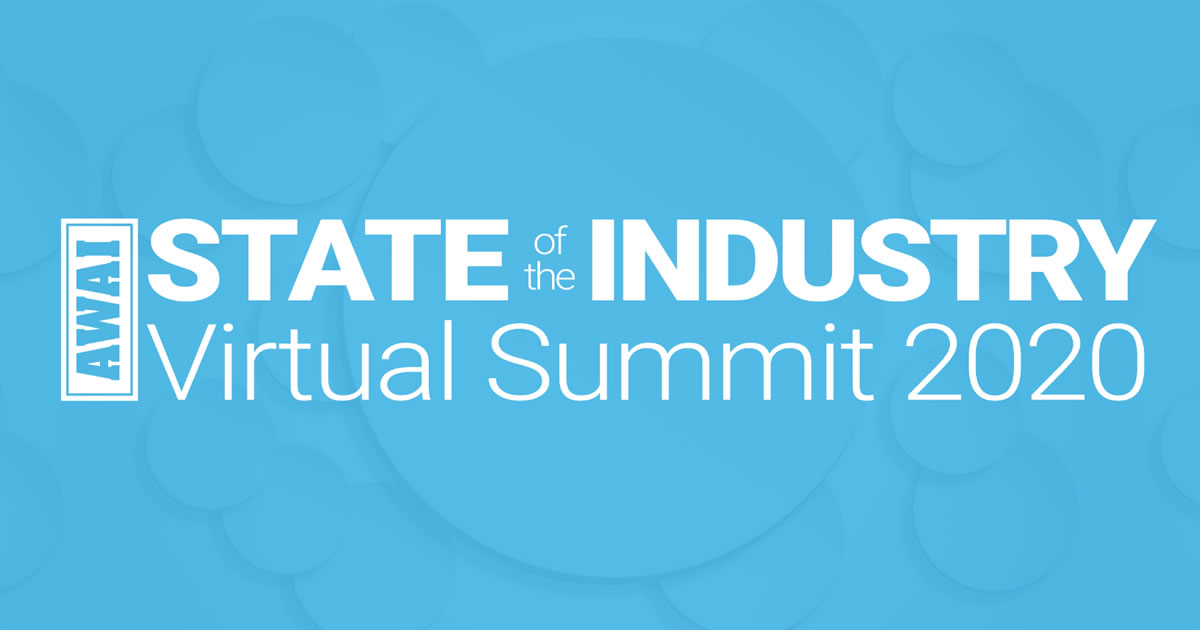 BIG news …
This Thursday, we're holding THE most important online event in AWAI's 23-year history.
One that will have a MASSIVE impact on your copywriting career now and well into the future.
FUTURE of Copywriting Summit
In short, we've invited some of the world's most successful digital marketing and copywriting experts …
Superstars like Ann Handley, Jon Morrow, Ryan Deiss, Brian Clark, Russ Henneberry, Neil Patel, Mark Ford, and others …
Professionals who are defining modern-day online marketing as we speak …
And we've asked them to join us online — and share their deep insights into where digital marketing is heading … and where the biggest opportunities are for copywriters NOW and into 2021.
It's all part of AWAI's first-ever State of the Industry Virtual Summit — and you're invited!
The cost is FREE …
It's ALL CONTENT — NOT a sales presentation.
Make no mistake …
For serious copywriters — this is a MUST ATTEND event.
If you want to know how new trends and platforms like ChatBots, UX, and artificial intelligence will impact on-line marketing …
If you want to know the (surprising!) future for traditional marketing channels like blogs, content, email, SEO, e-letters, and more …
If you want to know where the biggest growth in digital marketing will be …
Where companies will be spending the most money on copywriting and marketing in 2020, 2021, and beyond …
And which copy skills writers like you MUST have to compete and win …
You DO NOT want to miss Thursday's Summit!!
The Summit will cover everything you need to know, which is why we're literally adding sessions as I type …
JUST ADDED: COVID-19, Copywriters, and Online Marketing
How it's expected to impact digital marketing and copywriters the months ahead … and beyond.
No question, this is "new territory" for everyone.
But as Brian York, who's heading up Agora Company's global marketing response and messaging strategy with regard to COVID-19, will explain to us …
Of all the industries being impacted, COVID-19 actually presents a unique opportunity for direct response marketers and copywriters — not just in terms of added sales, but also in calming fears and combatting its spread.
With everything going on, Brian's and all the expert insights you'll hear Thursday are not to be missed.
You'll meet all 12 experts who'll be joining us … see the topics they'll be discussing … and learn about a crucial, brand-new industry report we'll be giving away free at the Virtual Summit — something no copywriter should be without.
Don't Be Left Behind!
If you're an aspiring copywriter, just learning to write copy, or a seasoned professional — this event is for you.
There is no better way to get well ahead of the curve …
And know with 100% certainty where the biggest opportunities are waiting before anyone else.
Don't miss out!

The AWAI Method™ for Becoming a Skilled, In-Demand Copywriter
The AWAI Method™ combines the most up-to-date strategies, insights, and teaching methods with the tried-and-true copywriting fundamentals so you can take on ANY project — not just sales letters. Learn More »

Published: March 30, 2020