Living The Writer's Life:
Angela Williams Stillwell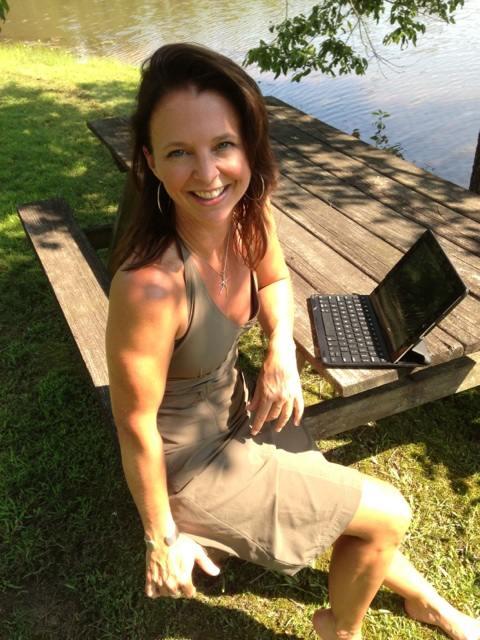 How did you get started as a professional writer?
It came about over time … I've always been a writer — it was one of my favorite courses in school and in the work environment, it was always easy to put marketing pieces together, or proposals, or business plans, newsletters, etc. Writing has also been very therapeutic for me over the years. So as I was winding down my financial planning practice, I started focusing on AWAI's copywriting programs. It just seemed a natural transformation for me.
How do you deal with writer's block?
When working on a project and I get stuck — whether it's writer's block, distractions, or a creativity funk — I have several different things I do to break out and change my mindset. Sometimes I'll go to a matinee movie (if the weather is nasty). Other times I work out, go for a run, work in my yard, do yoga, or read. I have several dogs and a couple of horses — I find playing with them boosts my energy and makes me smile. I find it much easier to work when I'm smiling — mentally or physically. Then there are the quirky things I'll do also, like doing handstands and climbing trees — both of which give a different perspective on how things look. (Yes, I'm very much a kid still — and my intent is to always be that way!)
Where would you like to live if you could live anywhere in the world?
I'm actually comfortable in most places — city, country, domestic U.S., or international locations. However, the ocean soothes me and gives me incredible energy. So if I had to pick just one place, it would be on some magical beach somewhere.
What's your number one tip for staying organized with so much information available for writers?
Lists … and usually those lists are written on "sticky notes." While I use modern technology on every front each day, the power of the handwritten list has not been overtaken for me. Not that I'm not always on the lookout for something better, faster, stronger — I just haven't found it yet.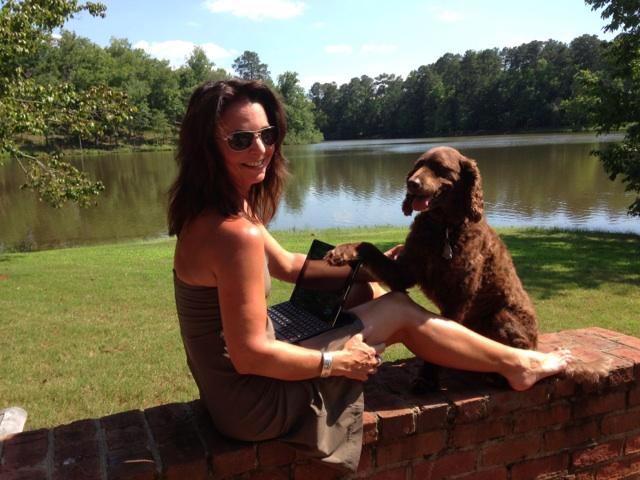 What kind of projects are you working on right now?
I'm working on a few client projects that include building their social media marketing plans, developing an online course, and writing all of the "marketing parts" to an online education platform. I've also been doing some speaking/teaching engagements in a few cities across the country. Finally, I'm beginning to dive into my own projects and some joint projects too — nothing set in stone just yet, but exciting things are on the horizon.
If you met a new writer, what single thing would you tell that person NOT to do when launching his/her writing business?
Do NOT hesitate and DO find someone you can reach out to for support. Okay, that's two things but they go hand-in-hand in my opinion. It's scary stepping out — especially if you're doing it on your own, and even more so if it's your first time doing something on your own. Life will throw curves at you left and right — just keep swinging.
How do you make the most of your writer's life?
Right now, I live in beautiful Georgia. I have easy access to the world's busiest airport that can literally take me pretty much anywhere in the world I want to go, and many times on a nonstop flight. I live out in the country, but close enough to an average size town and to a big city. And that ocean and beach I love so much? I have multiple choices within just a few hours from me — the Gulf Coast and the Low Country Atlantic beaches.
So with all of that, I work the hours that I want to work each day and enjoy my time in the outdoors when it's nice outside. I play a lot of tennis, practice my yoga, play with my dogs and horses, and spend time with friends and family. I travel when and where I want a good bit. And when life throws those inevitable curves at me, I'm able to take time out and tend to what needs tending.
Angela's Living The Writer's Life story was originally published in Barefoot Writer. To learn more about how you can start living your dream writer's life too, click here.
What help do you need to move forward with your version of the writer's life? Let us know in the comments below so we can help guide you in the right direction.
Published: February 15, 2020