How Chad Molyneux Used Content Marketing to Build a Six-Figure Fitness Business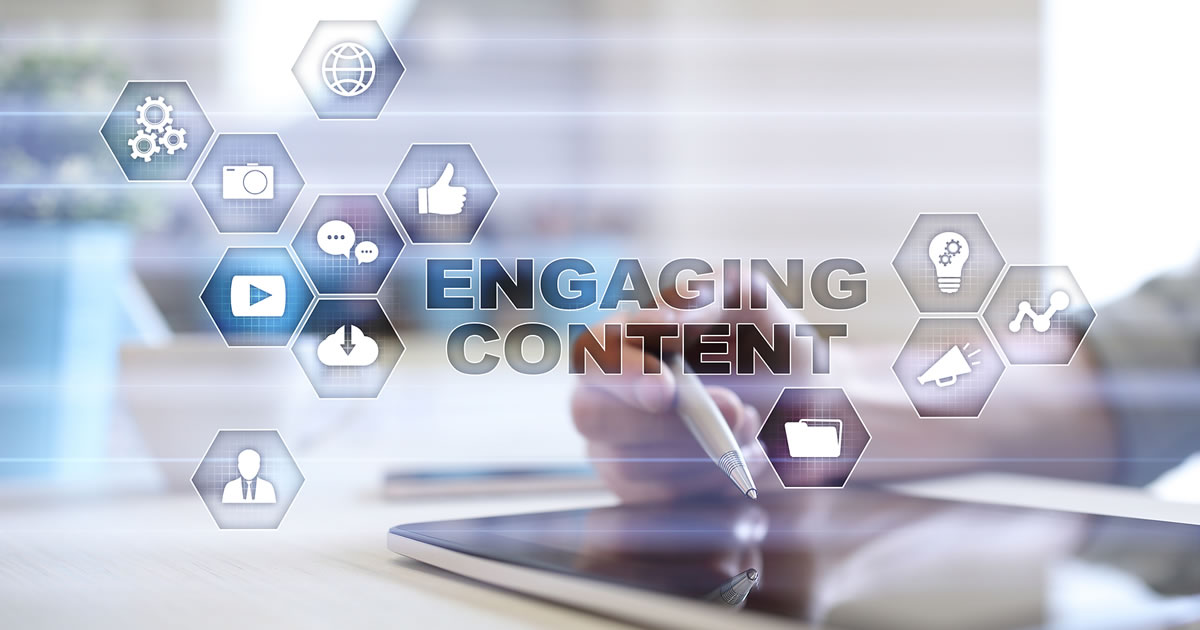 Chad Molyneux was 19 years old when he decided he wanted to create an online fitness business.
He was working as a trainer at a local gym and making ends meet as a waiter. He was not happy with where his career was going, but he didn't know what to do about it yet.
"Being an in-person trainer is really stressful," he said. He didn't like the low pay and the odd hours. "You tell them how to do the same monotonous exercises over and over. 'This is how you do a bench press. This is how you do a deadlift.' I just didn't feel like I was changing anybody's life or making anybody independent."
After a long day of personal training, Chad's girlfriend at the time told him about a coach who did fitness videos and pointed out that he made a ton of money.
"Online?" How would that work?
He was skeptical and asked himself, "Who would ever do online fitness coaching? That is the dumbest thing I've ever heard."
Yet later that night, he decided to sit down and listen to the coach a little more. "The next thing I know, it's one o'clock in the morning, I'm still watching, and I'm like, 'I want to do this!'"
He optimistically thought it would take about three months to get up and running full time, but it actually took three years and some assistance from a business coach.
How he knew he was making it …
Four months after hiring his second business coach (the first one didn't work out), he made $8,000 in one month. Then he was able to quit his other jobs, and focus 100% of his time on his online business.
Since he created The Health & Wealth Blueprint, his business has grown every month and he was even able to expand by hiring a sales assistant and an assistant coach.
In this article, Molyneux explains the content and social media strategy that helped him build his online training business. You can use his methods to build a business of your own, to market your writing services, or to help your clients.
This information can save you a lot of time and effort. Molyneux struggled for three years before his business took off, but once he got his system into place, he was able to build the business he dreamed about.
Finding where your clients hang out
When Molyneux first got started, he made the mistake of spreading himself too thin on social media. "I started a YouTube channel. I did Snapchat, Twitter, email marketing, Facebook, Instagram. I was on every single platform, and I was trying to post content on all these platforms but wasn't getting any clients."
Things changed when he figured out who his ideal client was and where they were hanging out. His ideal client was a busy professional or entrepreneur who didn't have time to work out. Those people were on Facebook, so he decided to go all-in on Facebook.
Molyneux's upbeat and energetic personality comes across easily in his Facebook video posts. And that is important.
He said, "People want to buy from people they emotionally connect with. That's why I do live videos on Facebook: you can see my personality, and you can connect with me emotionally on that platform, more so than any other platform."
After two or three months of consistently posting two or three times per day on Facebook, he started to make money.
Posting content isn't enough …
"Posting content alone isn't just going to have people knocking at your door asking for your services," said Molyneux. It just creates trust between you and the potential buyer. I post a ton of content so people know how I coach and they can see my personality on video. Then, I reach out to those people that engage with my posts through Messenger and bring them through my sales process."
His sales process started when people engaged with the content and he sent a message with eight questions about their fitness. The eighth question is, "Would you be willing to have a 10-minute consultation call?"
At the end of the 10-minute call, I set up a longer consultation call where I make the sale and that's when I get people into the program.
"The cool thing about my sales process is I'm providing service and tips throughout the whole sales process. So, I'm already providing them with service before they even pay me any money."
Choosing a target market and connecting with them emotionally
At first, Molyneux chose his target market, busy professionals, because he knew that's where the money was.
Finding a target market that can pay you well is a good first step. He said, "I mean, money is a resource that helps and provides us with a life we want to live. If we can't have that resource, then our quality of life just isn't going to be as good. That's just the plain fact of it."
Once he knew who he was reaching out to, he found deeper ways to connect emotionally.
For one thing, he recognized the seriousness of the problem his clients were facing. A lot of busy professionals are so focused on the money that they let their health go. It was a matter of life and death, and upon further reflection he realized the problem affected him personally.
"My grandpa, John B. Molyneux, was a successful entrepreneur," explained Molyneux. "He's in the Candy Hall of Fame because he brought Altoids over to America. But he passed away young, because he neglected his health."
Sharing the personal story of his grandfather helps him connect with his followers emotionally. As time goes by, he continues to open up about the real reasons that you want to get fit … beyond just looking good.
"My father also is a business owner," he said. "He cared so much about providing for our family that he let his health go. He was extremely overweight and was diagnosed with heart disease. I want my dad to be around when I'm walking down the aisle, and when I have kids."
A lot of Molyneux's clients hear the deeper message about health and fitness and use it as a wake-up call to do something.
Taking action leads here …
When it comes to fitness, Molyneux is a big believer in taking action whether you feel motivated or not.
And when it comes to finding your "big WHY" in business, the driving force behind what you do, he also recommends getting started right away and letting the WHY come after you have some momentum.
"I think taking action is how you discover your passion and your 'why'," said Molyneux. "I didn't even make the connection that my grandpa was an entrepreneur and I worked with entrepreneurs until eight or nine months into it. Even in a fitness journey, you'll pick up on new 'whys.' I mean, when you first start, you want to look good and lose weight. Then you realize you're doing it for your kids or you want to be more confident. You pick those reasons up along the way."
Where his biggest content ideas come from
"I basically create content around what people tell me in their 10-minute consultation calls," said Molyneux.
During the calls, he asks his clients what their biggest challenges are. Most of the time, it's a lack of outside accountability, and a lack of strategy on how to fit that into a busy schedule.
He creates content around client testimonials and transformation stories two to three times a week.
Finally, he creates a lot of content around tangible tips that solve your ideal clients' everyday challenges. He said, "If you tell them how they can solve their problems, then you automatically become the authority in the space."
He even uses this method to re-engage people who didn't buy right away. He said, "If somebody doesn't sign on right away, I make a post basically solving the challenge they told me about in the consultation. Sometimes they come back around, but either way, it helps me provide value."
An effective content strategy can help you build a great business
Find out who your ideal client is and where they hang out. Post content that resonates with them and solves their problems. When they engage, personally reach out to them and take them through your sales process. Molyneux said, "If you can do that consistently, show up every day, then you're going to have a very, very good business."
Do you have any questions about getting started as a content writer? Please share with us in the comments.
Editorial Note: You can get paid really well to write effective content … and the demand is never ending.
However, when you know the process for coming up with a rock-solid content marketing strategy — the overall content campaign — you can make a ton more …
How much? Due to a huge shift in the industry, it's reasonable to request a $5,000 per month retainer … per client!
>> You can get the full story here.

The AWAI Method™ for Becoming a Skilled, In-Demand Copywriter
The AWAI Method™ combines the most up-to-date strategies, insights, and teaching methods with the tried-and-true copywriting fundamentals so you can take on ANY project — not just sales letters. Learn More »

Published: November 6, 2019